Annonsørinnhold: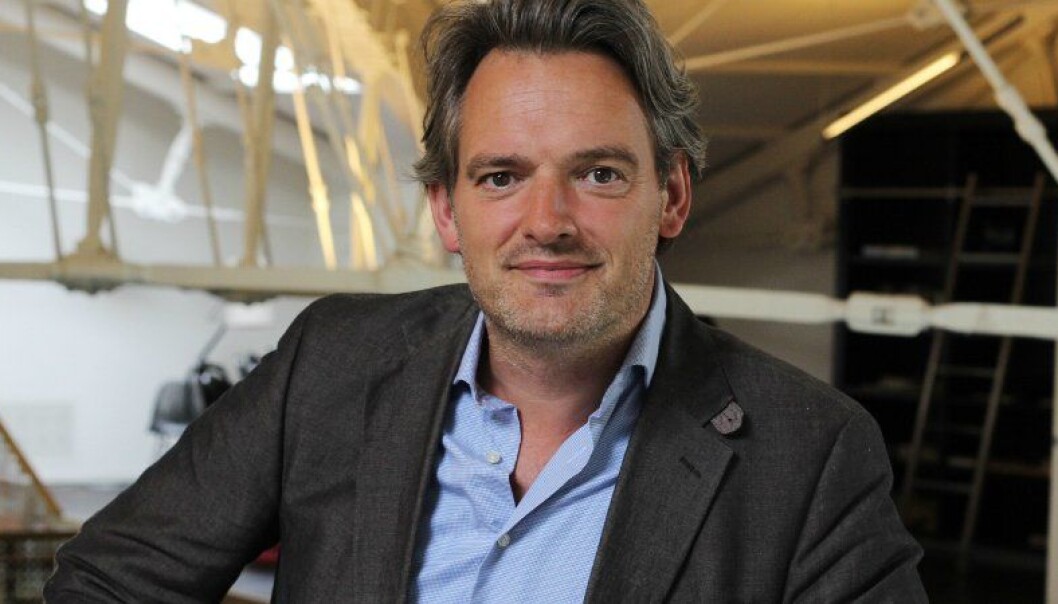 Fundraising during Covid-19 - tips from an international VC
With an uncertain future felt world-wide, assuring financial security is top of mind for founders. Understandably, fundraising and all things capital are hot topics these days. Headlines range from how to extend your cash runway to how to pitch from home, and everything in between. But, what about fundraising abroad?
For an investors take on international funding during COVID-19, we sat down with Johan van Mil, founder and managing partner at Peak Capital. Based in Amsterdam, Peak Capital is a Seed-Series A fund, 100% backed and run by entrepreneurs. They invest in marketplace, platform, and SaaS companies across Europe. With €84 million under management, 24 investments, 6 exits, and no bankruptcies to date, van Mil provides a VC perspective on international fundraising with tips for founders looking to raise capital abroad.
We discuss the role of cultural differences - and similarities! - in international fundraising, as well as set-backs and the unique opportunities brought on by the current global pandemic.
The interview was in English and edited for concision (and brevity).
Before we jump in, can you give us a quick intro to Peak Capital?
Sure. We're an pan-European venture capital fund based in Amsterdam, fully funded and run by entrepreneurs. We focus on early stage marketplace, platform and SaaS companies and typically invest in data driven multi-founder companies with a need-to-have product, product-market-fit, healthy unit economics, and a clear plan for growth.
As entrepreneurs ourselves, we understand what it takes to run tech companies. We are hands-on; we help founders run their business more successfully. In the last 10 months, we have welcomed 7 new investments to our portfolio, to give you an idea of the pace that we are investing.
What should founders keep in mind when raising funds internationally?
International funds can help founders expand- well, internationally. This is especially so with funds from smaller countries in mainland Europe, such as the Netherlands (like us). Investors from these countries know that their home market is small, they reach the boundaries of it with companies that they work with on the regular. In this sense, said investors know these growing pains, they are experienced in supporting founders as they expand to the rest of Europe, and make good partners to help you do so.
How does culture play a role in international funding?
Founders should be aware of cultural differences, for sure. The small things make an impact! The obvious example of such a cultural difference is German punctuality. This means that every meeting starts exactly at the scheduled time. Keep your eye on the clock to ensure you get off on the right foot with German-based clients, founders, and investors. Similarly, if you're ever doing business with the Netherlands, know that Dutch people are known for their directness, so don't be too offended…
What about cultural similarities?
We find it interesting to consider important cultural similarities, as well. For example, we see a strong cultural fit between Norway and the Netherlands. Beyond a history of overseas collaboration, today's manner of social interaction and way of doing business is fairly similar between us. Norwegian and Dutch startups experience similar advantages, that is that both the Dutch and Norwegian home markets are well-developed, open-minded, and relatively technologically advanced. They're a ripe launch pad. But, as explored earlier, we share one predominant disadvantage: that our home-markets are ultimately small… The need to go international is especially present.
This is typically what we do on a daily basis: help our founders to establish an international presence.
These similarities make for a good founder-investor fit.
How has COVID-19 affected the international funding process?
The biggest change brought by COVID-19 is that the entire process has migrated online, for the time being. Because we invest early, the founding team is the most important ingredient in our investment decision. Getting to know the founding team is therefore a crucial step, one that now happens over video.
Normally we would take a few trips for face-to-face sessions with founders to get to know the team and their motivations oviner meetings, dinners, and even a few beers. Now this all happens via video. With our latest investment, in a company called GraphCMS, I only met the Berlin-based team once in person. Normally, at least three meetings in person would happen before an investment.
The unfortunate reality is that it's harder to get to know the founders- and also harder for them to get to know us. For both parties, the upside is that international fundraising can happen faster, as a result.
Bonus points for a more environmentally friendly process as well (no travel = no emissions)!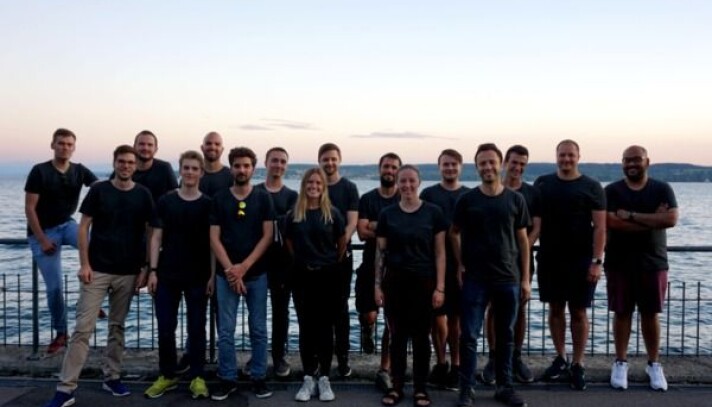 A lot of recent headlines cover the challenges founders have fundraising in this period… What are the biggest set-backs for founders?
One of the new challenges founder's face dates just before COVID-19, in what we call the "post-WeWork" era. That challenge is the need for healthy unit economics. Now more than ever, your company should not be dependent on external financing. It should be operationally profitable itself.
But, regarding the recession that we are now heading for, there is a clear need for what we call "painkiller" solutions over "vitamin" solutions. Painkillers are products that are materially necessary to a company's success (driving revenue or cost savings, for example). These are "need to have solutions." On the other hand, vitamins are "nice to have" by all means. Often features or functionalities, vitamin products fall just short of being mission-critical. Founders may experience pushback - in commercial development or in fundraising - if their product falls into the latter category.
Of course, always remember that cash is Queen. Especially in times of crisis, founders should organize their affairs to assure a runway of at least 18 months. It is sad to see some investors pulling back term sheets and pushing founders to the wall for reasons related to the pandemic. While we do not condone this practice, founders should prepare for worst-case and least-case scenarios.
So, what are the opportunities these days?
Without undercutting on the severity and impact of the global pandemic (and crisis to follow), the good news is that a lot of successful companies were founded in times like these, such as Airbnb and Uber during the 2008 financial crisis. We don't have enough time to get into the reasons behind that now, unfortunately.
Regarding other opportunities, if you're just starting your company, it will be significantly easier to find the right employees, as well as good deals for your office and other equipment. As well, note that as competition is facing the same head winds. So if you succeed - and of course you will ;) -, there will be more room in the market to make your mark.
Lastly, with travel out of the way, the international fundraising process can happen quicker now than before, as discussed earlier. The opportunity for founders and investors to meet across state lines is unique- and ripe.
Lastly, how can founders get in touch with you?
If you think there is a good match between us, join our "Fund Fast Friday" later this week. Share your business plan with us and expedite your fundraising process. Have a one-on-one video session with me or one of my partners from the start. Get Dutch - direct and honest - feedback immediately and, if interesting for both of us, let's fast-track to a successful funding round. You can join here.