LEDIG STILLING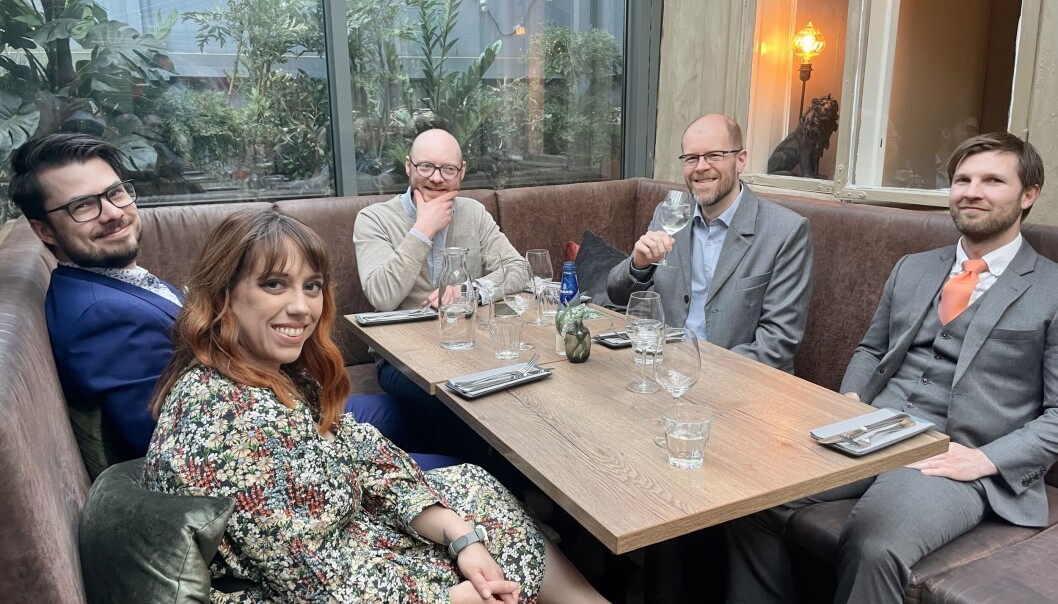 Product Manager | MazeMap
Aren't maps just for wayfinding? In this digital age, maps can now be enriched to become so much more! Find out more about us as we build a world-class product and team in our exciting scale-up journey.

Stillingsannonsen er ikke lenger aktiv.
MazeMap is a 9-year-old Norwegian SaaS company for indoor maps, aiming to be a global leader in a rapidly growing market. We modernize the industry by automating the production and updating of indoor maps utilizing machine learning and AI. These maps allow us to provide useful features beyond the traditional wayfinding- booking of meeting rooms / desks / hotel rooms, resource management, and much more. We are already well on the way with fantastic user uptake, customers across all continents and being recognized as market leader by analysts. Our award-winning service helps reduce friction, time loss and stress for millions of users who navigate complex campuses all around the world such as hospitals, universities and large corporate offices. See this video for more.
The opportunity:
We anticipate to scale to 10 times as many customers in the coming years, and twice as many employees. We need someone who is able to gather and evaluate information from across the different teams and help make the right decisions, to ensure all teams understand what our features are through good documentation and communication, and to drive the efficient processes to develop our product.
You know how to adjust your communication depending on your audience, translating ideas into concrete deliveries and sharing both your short and long term visions. You aren't expected to know every technical detail of how our product works, but enough to understand technical implications for maintainability and complexity of deliveries, as well as contribute to tender questionnaires when help is needed.
You will report directly to the CTO, but work closely with the Management team in order to gather the correct data/feedback for making sound business decisions and validating strategy both internally and externally. Some of this data you will need to gather yourself through market research, user research and user testing. By doing so, you will build and maintain the roadmap for our product.
In this high-tempo environment, you understand the balance between perfect and good enough. You believe in helping people understand the rationale behind the choices, scope, impact and timelines. Juggling multiple on-going features, maintaining a backlog and identifying bottlenecks is part of the role, but more importantly we need a leader who is understanding and encouraging, creating camaraderie in order to help teams towards a given goal.
Our Offer:
A diverse, international environment: We have an A-class team of employees who do a variety of things- sell our solution, listen to our customers, build what they need and provide excellent support. We have offices in 6 different countries, and people from 16 different nationalities!
Agile workplace: At MazeMap we work together to take on our challenges in a fast-paced environment, and your workday will not be repetitive.
Flexibility: We believe in a hybrid work environment where you can work some days from home, and some days to see your colleagues face-to-face at reasonable hours in our amazing penthouse HQ located in Trondheim.
Shares: MazeMap was listed on 2020 Financial Time's list of 1000 fastest growing companies in Europe. We offer the opportunity to share our successes through an employee share program.
Opportunities: As a scale-up looking to double the number of our employees within the next 2 years, we have opportunities for growth and development. We also value employee feedback, perhaps you can influence our company strategy and direction?
Your value to the team:
5+ years of experience in a product management role, preferable in a SaaS company, where you have helped to build and/or maintain a roadmap
Ability to navigate scoping and prioritization challenges. You are able to understand the engineering life cycle and ideas, combine this with customer feedback, and translate this into deliveries with realistic timelines and expectations.
Excellent communication skills, both written and verbal are a must. This is also important for maintaining great working relationships with the teams you work with!
Experience in a fast-paced work environment. We work fast, we work agile. If this excites you, this might be a good fit.
Bonus points if you have worked in the mapping industry or facility management, leadership experience, experience for building a customer identity.
Share your story and apply!
Does this position sound interesting to you? Share your story with us in the form of a cover letter and send it with your CV to [email protected]
Questions about this position? Give Thomas Jelle, CEO, a call at 40204279 or send us a message through this ad.