Ledig stilling: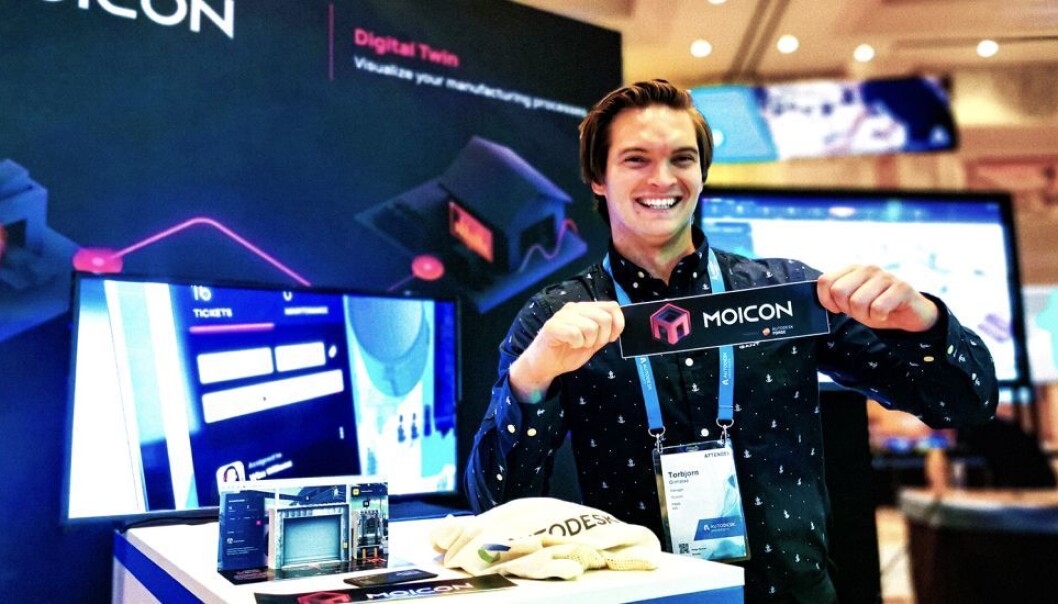 3D, gamification and digital twins? Become Moicon's new Lead Full Stack Developer
Love the thought of a fast and innovative environment? Then Moicon is for you. Here´s a unique chance to join a well-funded, great-positioned startup, growing at exciting pace.
We are offering groundbreaking & gamified SaaS solutions for professional end-users in manufacturing and facility management. Moicon's reason for tapping into gamification is compelling. We understand the growing trend and demands of applying game-based techniques. In essence, gamification represents an innovative way to solve real-world problems in a simulated environment.
Read more about us at our partner page at Autodesk Forge
Do we have a match?
Moicon is a fast-growing B2B SaaS provider. We're now looking for a passionate Lead Developer to join our exceptional team.
Moicon's story started at Innlandet, while we're now working out of several "satellite"-locations around Norway and the world, constantly re-fining and innovating the planet's most engaging and value-creating Digital Twin for manufacturers.
Job Description
We're in search of a full-time Lead Full-Stack Developer to provide exceptional hands-on developer skills and sound technical leadership in all aspects of Moicon's product suite. You will be working close with our Chief Developer with development and leading coordinating efforts with the dev-team.
In short, our project entails implementing our exceptional UI, architecting and building our APIs, connecting the two, as well as setting up and optimizing our infrastructure.
Responsibilities
Global team coordination, technical mentoring and hands-on development
Provide feedback and suggestions for process and product improvement
Ensuring the entire tech stack yields competitive advantage and is designed and built for speed and scalability
Design, implementation and improvement of continuous integration and deployment
Supervise system infrastructure to ensure functionality and efficiency
Who are you?
You firmly believe that top performing tech teams deliver top performing software
Your nature is to quickly understand what creates customer value and translate it into rock-solid technical solutions.
You are a hands-on developer that lead by example, communicate efficiently and make others shine
Now, after some years of building experience, you are ready to go global with a world-class SaaS growth company
Tech skills
Main: Node.js
Strong: AWS, MongoDB, React
Preferred front-end: Gatsby
Other preferred API skills: WebGL, Three.js
Appreciation for clean and well documented code
How to apply: Send a short message with your LinkedIn profile to [email protected]