Ledig stilling: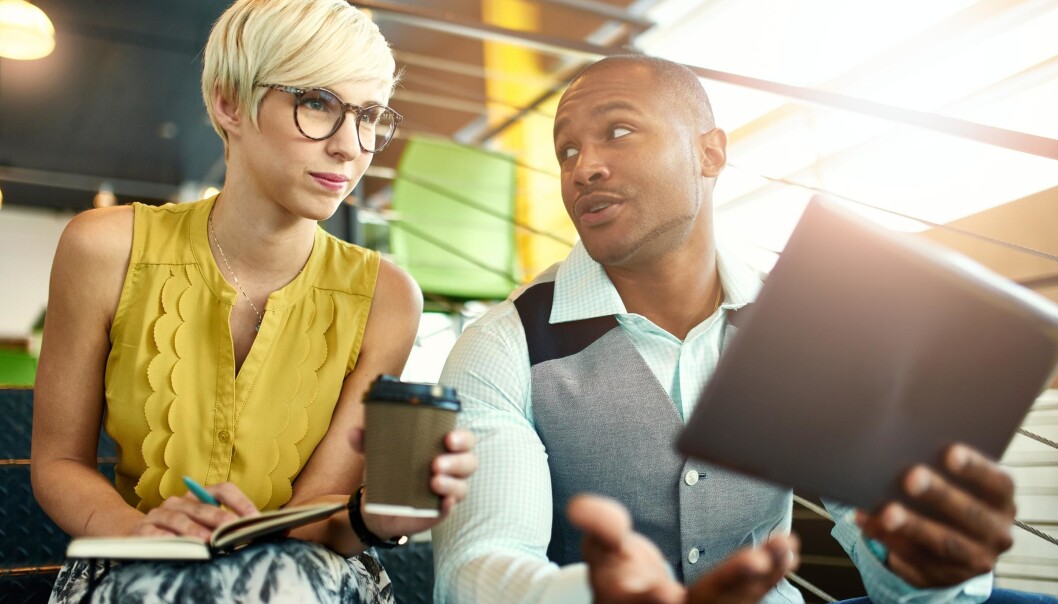 Analyst | PRA Group Europe | Oslo
Do you thrive in an environment where you as an analyst owns the analysis from raw data points to full investment case? Do you love solving complex problems using data analysis tools?

Stillingen er ikke lenger aktiv
Do you thrive in an environment where you as an analyst own the analysis from raw data points to full investment case? Are you motivated by the opportunity to be the "voice of reason" in the investment committee? Do you love to master machine learning in an investment environment?
We feel we have a unique analyst position available within our Center of Excellence in Oslo and we would like to have the opportunity to discuss this position with you in more detail. All discussions are fully confidential of course.
The position of Analyst
This is more than your "typical" analyst position. With PRA Group Europe, you will have a much larger impact on the direction of the company than many other analyst positions. We own the analysis from raw data points to full investment case, and provide meaningful advice to the Investment Committee, complementing the commercial and relationship considerations that our Investment Directors present. You will get time to master applied machine learning in an investment environment, while honing presentation and relationship building skills.

As an Analyst, you will accurately and successfully contribute to value portfolios for investments across Europe. This includes the following tasks:
Present and explain valuations and predictions to PRA Group's Investment Committee and Stakeholders.
Collaborate and build good relationships with other departments and stakeholders throughout the company.
Identify and validate new data sources.
Continuously improve our existing models and create new tools/models for analysis and valuate potential accounts / portfolios. Test and validate results.
Develop predictive models for example scorecards, using statistical tools and techniques to increase efficiency and net collections for markets within PRA Group Europe.
Work with the local operational team(s) to identify requirements for predictive models to improve our collections strategy and profit.
Contribute to PRA Group Analytical Labs to keep pushing the boundaries in modelling, predictive analytics and business insights ensuring PRA Group is taking advantage of the latest developments in Data Science and analytics.
Some of the technologies in use include R for statistical analysis, Power BI, Git / Azure DevOps, Python and SQL Databases.
Life as an analyst at PRA Group Europe
Our division is small enough to ensure all analysts feel important and make an impact. As an analytics team we are close-knit and we like to see ourselves as genuinely nice people. In other words: great emphasis on inclusion, energy, and recognition. We are nimble and with a clear strategic vision. Decisions are fact driven and based on data.
Our mission: To deliver non-performing loan solutions that drive success through a long-term focus and customer care. Our vision: To be the trusted leader, changing the world`s perception of the non-performing loan industry. We are committed to always doing our best work. We are accountable for our actions. We are respectful in our interactions with each other. We are ethical in every situation. We are successful because we work together as a team.
What can we offer?
We are committed to helping our employees reach their highest potential by offering competitive total reward packages and growth and development opportunities to help employees establish a long career within our organization.
The collective sum of our employees' individual differences, life experiences, self-expression, and unique capabilities represents a significant part of our culture and achievement. As we look to the future, we continue our commitment to fostering, cultivating, and preserving a culture of diversity and inclusion where you are free to be yourself and be your best.
Some things we would like to highlight:
1 extra week holiday (6 in total)
Modern and new offices at Barcode with a good canteen
Excellent pension and insurance schemes
Sats-Elixia discount
Discount at neighbourhood shops
Corporate social responsibility (CSR) program that promotes employee advocacy and volunteerism
Opportunity to work from home
Our next Analyst
First and foremost, we are looking for someone who will fit in well within the team and within our Center of Excellence model. You are analytical, curious and have a high level of integrity and dependability. You thrive when given the opportunity to solve and explain complex problems and you can communicate with people at all levels.
Other key things we look for:
Master`s Degree in Mathematics / Statistics / Computer Science / Data Science / Industrial Economics / Physics or similar
Significant experience working with large data sets and using quantitative analysis/modeling to drive business results
Experience in using statistical computing languages R, Python or SAS to manipulate data and draw insights from those data sets
Programming experience and problem-solving ability with programming tools is a plus
Fluent in English both written and spoken (preferably a second or third language too)
Next step
We want to make it as easy as possible for you to learn more about the position and PRA Group Europe. Our recruitment partner, Erik Falk Hansen in AvantGarde Search, has a detailed prospect he will happily send to you. No CV or application required.
Alternatively, please feel free to apply now via the apply link.
It is important for PRA Group Europe and AvantGarde Search that all candidates are treated with the utmost respect. We will come back to you on your application within a short space of time and all candidates will receive individual feedback in relation to their relevance for the position.
We hope to hear from you and welcome to PRA Group Europe!