LEDIG STILLING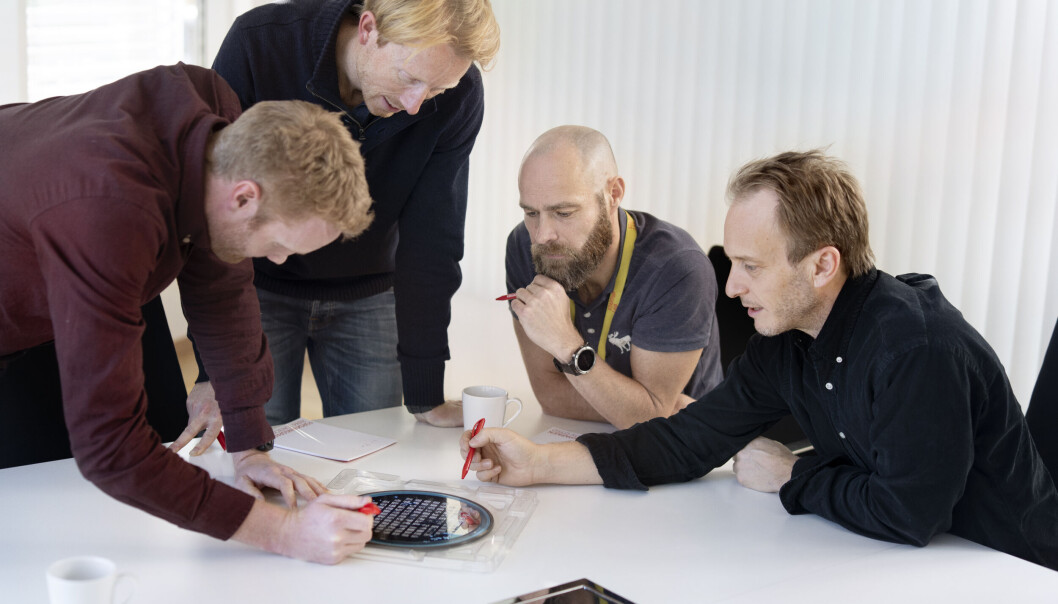 Application Engineer | Sensibel
Do you thrive when being the technical interface between our products, solutions, and customers?

Stillingen er ikke lenger aktiv.

Would it be inspiring to join the journey of bringing the next generation microphone technology to the market? Are you someone who embraces challenging tasks? Do you thrive when being the technical interface between our products, solutions, and customers?

Welcome to sensiBel!
sensiBel is a Norwegian deep-tech company developing the next generation MEMS microphone. The microphone is based on a patented optical readout technology enabling professional grade performance in a small package. Our ambition is to disrupt the market and enable new and improved user experiences in a wide range of applications. It all comes down to the fundamentals in the audio signal processing chain – the microphone. We believe in professional grade audio for everyone. Welcome to the microphone reinvented!
The position of Application Engineer
It's an exciting time to join sensiBel on our journey to bring the next generation microphone technology to the market. You will be part of a highly skilled, committed, and motivated team that embrace challenging tasks every day. As a full-time applications engineer, you will be the technical interface to customer dedicated to their success making products with the sensiBel microphone. You will be a key contributor to our success and have fun along the way.
Key responsibilities and tasks:
Responsible for the technical interface to customers including design-in activities, schematics and layout review, acoustic product integration considerations
On-site testing if required and day-to-day customer support
Create customer facing documentation (e.g., user's guide, application notes) for easy integration of the microphone in customer applications
Develop application examples showcasing the system advantages of the high-performance microphone.
Create videos and blog posts, and attend tradeshows
Responsible for evaluation kits, tools, and associated documentation
The person we are looking for
M.Sc. in electrical engineering or similar with minimum 3 years of experience
Experience with sensors and semiconductor products is required, experience and passion for audio is desirable
Strong dedication to customer success, enjoy solving issues, and laser focus on helping customers get to production
Proven track-record helping solve customer problems
Strong verbal and written communication skills, with the ability to produce high quality technical documentation
Experience in multi-cultural customer support. Fluency in English, both written and spoken. Other languages a plus
We are looking for an ambitious, self-motivated team player with strong collaboration skills. You are accountable and enjoy working in a fast-paced environment with changing priorities. You are willing to spend approximately 20 percent of the year travelling internationally, to both existing and new customers. You communicate well and are dedicated to getting things done. We are searching for a team member who has a passion and interest in growing with their job, take an active role in an open informal work environment, a genuine interest to perform at the highest of their ability, and ultimately contribute to the success of bringing the next generation microphone to the market.
What we can offer
We would like to think the key thing that motivates you to join us is the opportunity to bring the next generation microphone technology to the market. You will also be a part of shaping the company and its strategy as it grows and be an integral part of the company to ensure customer success.
Other things we would like to highlight:
Get to collaborate with big global companies
Work in an environment where you never get bored
Great growth opportunities, in both position and company
Competitive salary and share ownership
5 weeks annual paid vacation
Insurance and pension plan
Flexible working hours
Family friendly policies
The next step
Hopefully you have been inspired to apply and you can apply directly via the apply button. If you would like more info prior to applying, simply get in touch with our recruitment partner, Stine Beckholt in AvantGarde Search at [email protected]. She'll happily have a conversation with you and can send you a detailed prospect.
Welcome to sensiBel!