Ledig stilling: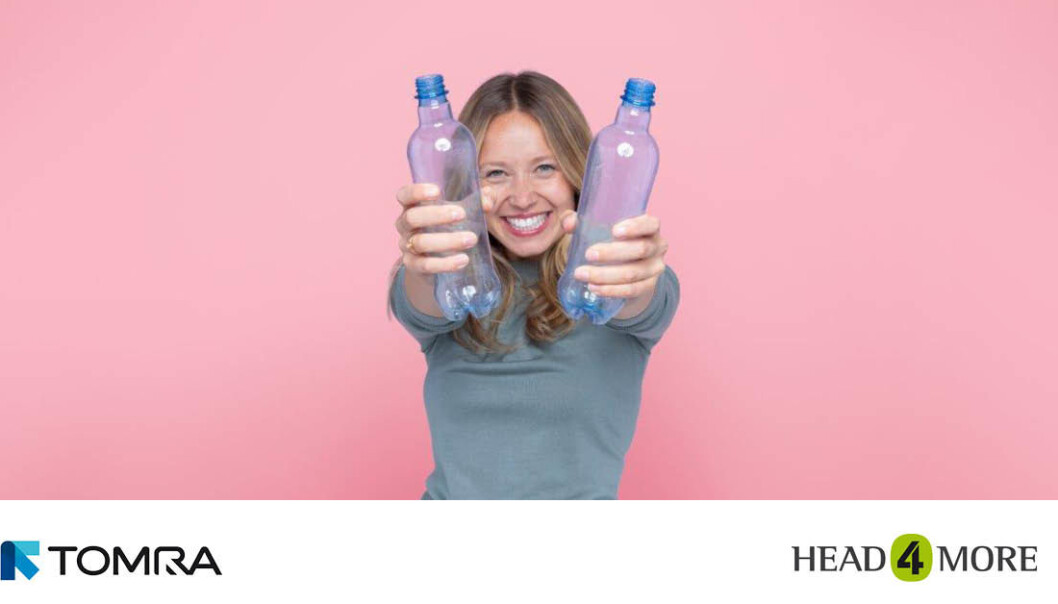 Are you intrigued by digital solutions representing new business opportunities?
Business Development Manager – Future Circular Solutions
Do you look beyond the obvious?
The global mega trends are rapid urbanization and growing waste-related challenges, together with an increased focus on solutions and systems to support a circular economy approach. In the coming years, TOMRA Collection Solutions (TCS) is expanding further in new markets, new segments, new products and new digital solutions. In order to drive our successful growth agenda, we need to strengthen our Strategy & Business Development department with an additional resource with a growth mindset. Are you motivated to focus on new digital solutions supportive of Circular Economy that represent new business opportunities for TCS?
As our new Business Development Manager for Future Circular Solutions, you will strengthen the growing Strategy & Business Development team with insight and knowledge, and assist in developing new business opportunities. You will also be an important relationship builder able to expand your contact network in our international market. Additionally, the role will be an important player in the communication and endorsement of business opportunities in relation to
TOMRA`s board of directors.
Key responsibilities
Identify, map and analyze new digital developments for our business segment
Attend events, build networks and relationships with relevant players and stakeholders globally
Identify and quantify deficiencies in existing waste handling or collection systems and identify improvement areas
Identify how to drive consumer engagement, social engagement, build awareness and drive collected volume through new and alternative methods
Identify and drive new business opportunities within the digital area
Analyze and understand competitive scenarios
Develop business cases and assist the businesses units in implementation and execution of initiatives
Provide input to strategic plans and contribute in strategy development together with the Strategy & Business Development team and the TCS management team
Do you have a B.Sc. or M.Sc. within business innovation, industrial design or equivalent, and 2-5 years of experience from technology driven businesses working with digital business models? If so, you may be the entrepreneurial and innovative person we are seeking. Ideally, you have experience from working internationally with business development, complex analysis, in addition to financial understanding. Your colleagues describe you as a person with strong people and networking skills, a strategic mindset and excellent communication skills who acts on own initiative and seizes commercial opportunities. A growth mindset is also important for succeeding in this role.
If you join Tomra, we guarantee that you will be challenged, supported and developed, with the opportunity to follow of an international career path.
For questions regarding this role, please contact our recruitment partner at Head4More, Silje Mikalsen, (+47 915 75 443), Marie Victoria Ødegaard, (+47 926 82 293) or Jan Petter Halvorsen (+47 952 99 077). Show your interest by registering your CV via the "søk her" button or via the ad at www.head4more.com. All inquiries are treated confidentially.
TOMRA was founded on an innovation in 1972 that began with design, manufacturing and sale of reverse vending machines for automated collection of used beverage containers. Today, TOMRA has ~100 000 installations in over 80 markets worldwide and had total revenues of ~9,3 billion NOK in 2019. The Group employs ~4 800 globally and is publicly listed on the Oslo Stock Exchange (OSE: TOM). The TOMRA Group continues to innovate and provide cutting-edge solutions for optimal resource productivity within two main business areas: Collection Solutions (reverse vending and material recovery) and Sorting Solutions (recycling, mining and food sorting). For further information about TOMRA, please see www.tomra.com