Ledig stilling: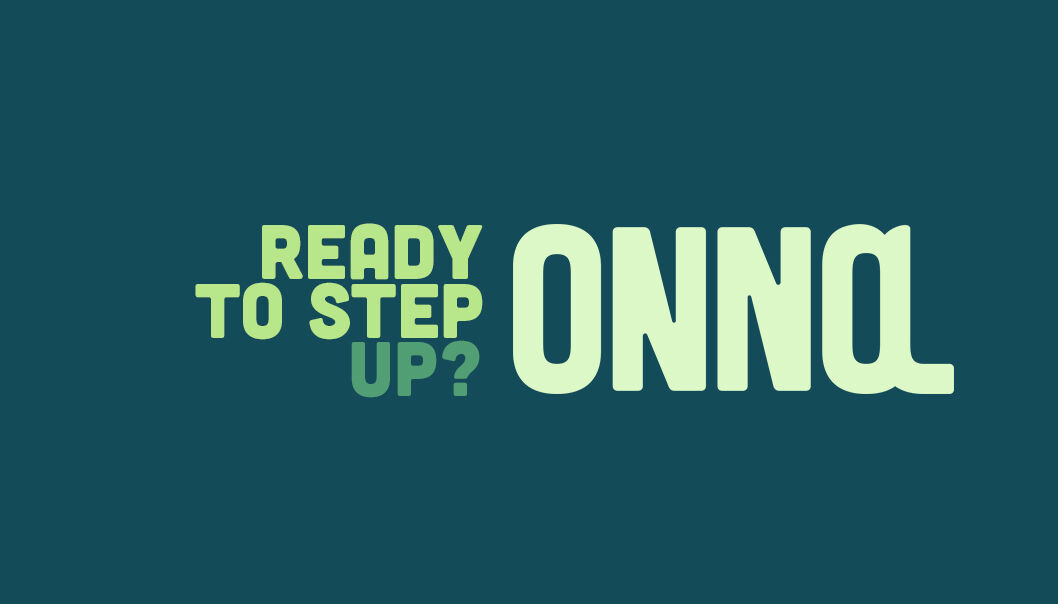 Are you the CCO that will help us revolutionize the food industry?
Stillingen er ikke lenger aktiv.
Do you want to be a key employee on a young and nimble team on the verge of an epic consumer focused adventure? Look no further. ONNA is challenging today's food systems by democratizing how we grow vegetables. Our goal is to make healthy produce accessible to all.
Our mission:
ONNA is on a mission to build a more sustainable and transparent food system. Our vertical farms and controlled environment technology will reduce the environmental burden and negative externalities of food production. In parallel, we seek to increase Nordic food independence in the face of climate change - and disrupt global food production.
Put shortly, vertical farming is an extremely efficient cultivation technology for lettuces and herbs. By growing plants inside, in a fully controlled environment, you can optimize for the ideal combination of climate, lights, nutrition and water. Without using pesticides or other pesky chemicals. Our farms are stacked vertically, ensuring a much greater yield per area and the opportunity to produce food closer to urban centers. As a result, ONNA facilitates the consumption of locally produced, nutritious vegetables while simultaneously reducing food waste through the supply chain.
Your mission:
ONNA is looking for a CCO to help get our products, value proposition, mission and vision into the hearts, minds and mouths of Norwegians. And we are looking for someone who is excited about getting in early: ONNA closed off a high energy fundraise last fall (NOK 50m) and is now building the first largescale vertical farm in Norway. We are aiming to start production in Q3/4 2021 and will expand through the Nordics in the years to come. Due to the criticality of this role, you will report to the CEO.
Your responsibilities:
At ONNA you will:
Be a key asset in building and executing our go-to-market strategy, ensuring an integrated commercial approach – including sales channels, relationship development, marketing and communication strategy.
Oversee and approve campaigns and marketing activities.
Own the development of ONNA's sales channel network.
Develop relationships with local distributors and retail partners to build out a varied and robust sales channel strategy.
Forge new partnerships and relationships by identifying and reaching out to cold leads / new connections.
Identify consumer preferences and market nuances local to Norway (and the Nordics), and provide an analytical and commercial perspective to product development – working in close cooperation with ONNA's plant science and production team
Collaborate and communicate effectively with a range of stakeholders across disciplines and perspectives. Identify which pieces of information are most important to each group and communicate updates and insights in a targeted fashion.
Hire and manage the commercial sales team.
Ensure ONNA's commercial strategy is aligned with the company's corporate goals and financial targets, as well as the company's mission.
Requirements:
We are doing something that has never been done before in Norway, and as a result we are weighting mindset and personality equally to previous experience. This is a great opportunity to assume responsibility and grow within the company quickly. As we say at ONNA: The only way is up!
You have 3+ years of commercial management experience .
You have genuine interest and passion for the world of sustainable food production.
You have strong organizational skills and are a strong team player.
You have full professional proficiency in Norwegian and English, with excellent communication skills.
You are not scared of thinking differently. You see opportunities, where others might see challenges.
ONNA's mission genuinely excites you. You want to work on something meaningful that is aligned with your values.
You are a jack of all trades with a range of skill sets. Including the ability to push forward independent work, while juggling stakeholder and project management.
You are uncompromising when it comes to follow-through. You feel ownership of a task through completion, not just to the point of hand off.
You know that product strategy decisions can never be made in isolation.
What we offer:
Professional challenges within a high growth technology company.
A great team of inspired and excited colleagues.
Significant room for professional growth and the opportunity to take on a lot of responsibility and ownership.
Convenient location in Oslo.
Competitive salary.
Our values:
ONNA is a company for the future.
We are ambassadors for change.
Rebellious acts inspire us.
We work TOGETHER.
Our products are extremely local – and that is our strength.
We help people make educated choices.
We believe, to the very core of our being, in a more sustainable tomorrow.
Next steps:
This is a full-time position, and ONNA is ready for the right candidate to start ASAP.
Please send cover letter and CV to [email protected] before 15.04.21