Ledig stilling: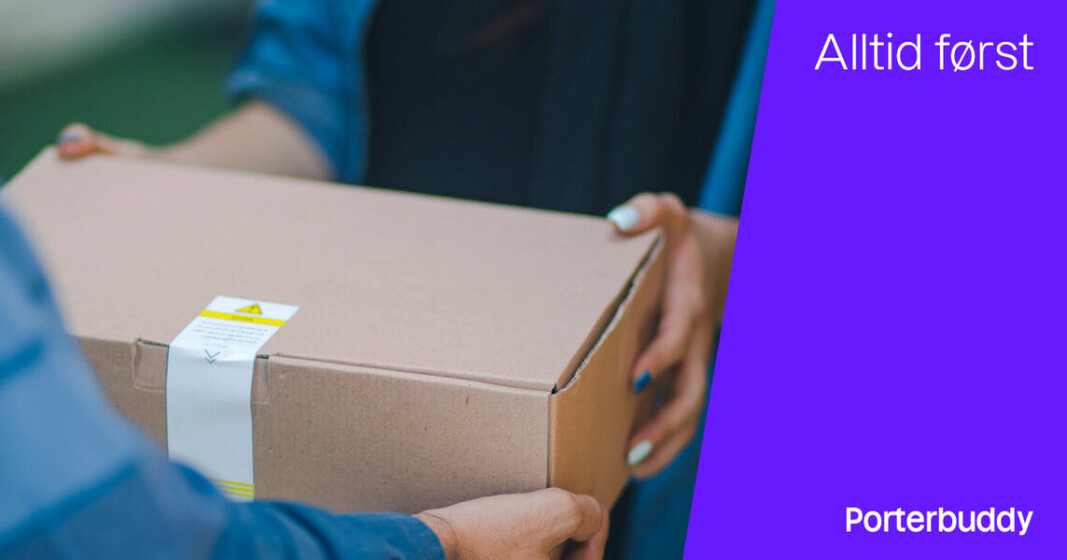 Be our new Technical Product Manager and change the face of home delivery!
Stillingen er ikke lenger aktiv.
The perfect time to join us is now

We have proven that people want a better online shopping experience, and we are growing fast. Amazon has announced their arrival to the Nordics, which will turn the e-commerce industry upside down. Corona has made it more important than ever for people to get the things they need delivered to their home. And we have a great team with solid financial backing to make it happen.

As a product team, we still have a lot to learn. From being a small startup where everyone does everything, we are now becoming a modern product organisation with autonomous product teams, each working to achieve their desired outcomes.

Joining us now as a Technical Product Manager, you will have a lot of influence on how we make this happen. It's a great opportunity to be creative, have a lot of freedom, and work together with exceptional people.

Our product

To have a great customer experience with Porterbuddy, we need to provide cutting edge products and technology throughout the shopping experience. From check-out experiences to real-time tracking of your deliveries, we push the boundaries of what a consumer should expect from their online shopping experience.

Your focus area will be our partner integrations. To integrate with "all shops" we need solid APIs, standardised widgets, plug-ins to popular shop systems, and a clear set of documentation to help developers along the way. As well as to support how they handle parcels in their warehouses. 
 Sound like a challenge you want to be part of?

Your role as Technical Product Manager - Partner Integrations

You will be heading up a team of developers within our Partnership Integrations product area. First and foremost we are looking for you to develop service led relationships with our partners. This means forging close relationships with our them, ensuring our partner integrations remain smooth and trouble free. So, solid APIs, standardised widgets and plugins to popular shop systems.

We want you to be the 'face' of our ecosystem integrations. We will look to you to create a class-leading integration platform that shows businesses how easy it is to integrate with our ecosystem. We want you to build a developer community for Porterbuddy; creating and maintaining clear documentation and self-serve developer initiatives that help our partners use our services as effectively as possible.

Great products come from rapid experimentation and customer dialog, so you will have a lot of freedom to explore how to best provide our partners value. We want you to help evolve their e-commerce business and our product strategy, beyond what is in front of us and the competition today.

Collaboration

Our culture is flat; we work in a truly agile way, so you need to both have experience with this, as well as be happy working in it. Our partnerships are at the heart of our business, so we want you to have had proven experience of productively collaborating with internal and partner stakeholders.

Porterbuddy tech

We are looking for someone with some previous hands-on tech experience, ideally with some customer facing integrations experience. If you have experience with modern e-commerce platforms such as Magento, WooCommerce and Shopify, REST APIs, embeddable widgets, as well as any of our tech, it would be an added bonus. We use cloud services to ensure development is as simple as possible. Some technologies include: Kotlin, TypeScript, React, React Native, Node.js, PostgreSQL, Heroku, AWS, Google Maps, and more.

Supporting other team members

As we grow, we will hire more team members that may be less experienced than you. So, we hope you can support them and make sure we are continuously improving our practices.

Working closely with our Chief Product and Technology Officer, you will have great influence on how we scale our partner relationships, product and wider business strategy.

Prior Technical Product Manager experience required

We would expect that you have some years of service led Technical Product Manager experience to build on, including some hands-on technical knowledge. You will need experience in creating and maintaining documentation, and proven experience servicing customers and third parties.

Our working language is English, but we would also like you to carry out business in Swedish and Norwegian. Apart from that, we would just like to get to know you, and learn about what makes you most happy at work.