Ledig stilling: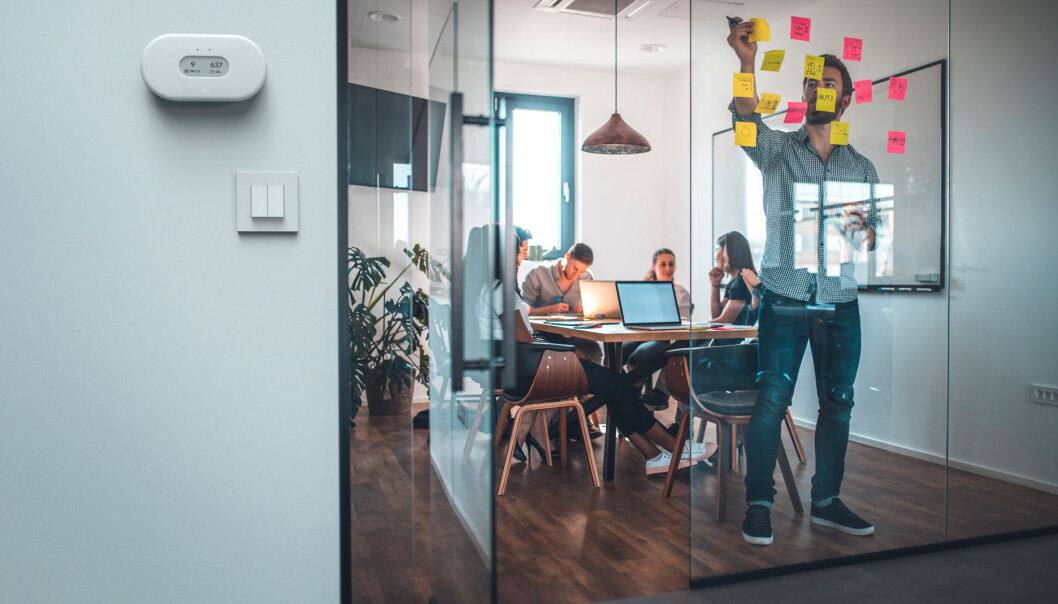 CFO | Airthings
Stillingen er ikke lenger aktiv
Airthings is experiencing strong growth and is looking for a highly skilled and business-oriented CFO to join the company on this exciting journey. The company was recently listed on the Oslo Stock Exchange's Euronext Growth and has significant international expansion plans. Airthings has today about 130 employees from 30 different countries. We have offices and subsidiaries around the world, and a significant part of our business is in North America.
As CFO, you will be responsible for the finance function and work closely with the CEO, the management group and Board of Directors. The position is based at the head office in downtown Oslo.
Key responsibilities:
You will have the overall responsibility for the finance function and team
You will have a central role in strategy and business development projects
You will be responsible for Investor Relations
You will be responsible for financing and liquidity management
You will continuously look for opportunities for development and growth
Key qualifications & skills:
A master's degree and strong academic records
A strong financial background and minimum 10 years of relevant experience, preferably from a listed international company
Leadership experience in developing teams and culture building
Knowledge of IFRS accounting principles
Strong communication skills in Norwegian and English
Experience from M&A activities and investor relations
Experience from a product or tech company is an advantage

Experience from strategic planning and business strategy development
And this is what we believe will drive your success

You are a people-oriented leader with good communication skills and are passionate about business development in an international environment.

You are able to see the big picture and use relevant stakeholders when solving issues. Furthermore, you have strong motivational skills and enjoy a fast paced and open environment, where every voice counts.

Perks & benefits
A key role in a great international team in Oslo in a company that is becoming a world leader in smart radon and air quality monitors
Competitive pay and benefits, including pension and insurance
Annual KPI bonus
Stock options program
Flexible work hours & a place where work-life balance is highly valued
An inclusive and safe work environment where diversity is embraced
Opportunities for continued growth and learning
City center location in Oslo

Social events & fun – We work hard and play hard with regular social activities;
Weekly company-wide Friday lunch and get together
Monthly salary beers with quiz and fun
Company retreats like hiking mountains, skiing and other activities
Regular holiday parties
Quarterly team building activities
City center location in Oslo
What's next?
Please share a short cover letter with a few sentences about why Airthings interests you plus your CV by 9th August.
Applicants will be assessed after the application deadline.
CONTACT: KNUT GROTLI | 90 25 13 51
CONTACT: KASIM BIJOU SANDSET | 97 09 72 27
We hope to hear from you and welcome you to Airthings, where we DARE, LOVE and FOCUS
Airthings is a global tech company creating world-class air quality and radon monitors for people and businesses. Led by a team of experienced scientists, engineers, developers and visionaries. Airthings is on a mission to ensure people around the world take control of their air quality through simple, sustainable and accessible technology solutions – making radon and air quality solutions an essential and universal element for every building or home.
You will join a company really going places with huge international expansion plans. We have big goals, challenges and learning opportunities. Our international environment has a focus on diversity and inclusion, and out of our 130+ employees, we (so far) have 30 different nationalities. And we want more! You will get to work with a group of people with high competence, that are fun, caring and a bit "crazy."
Empowering the World to breathe better