Ledig stilling: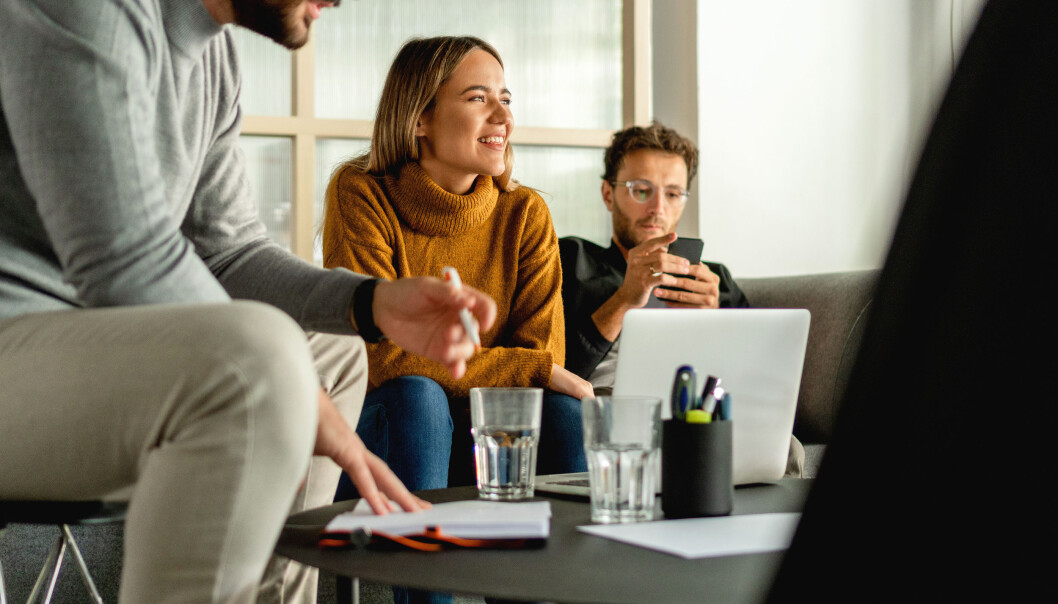 Chief Operating Officer - Distribution Innovation
Stillingen er ikke lenger aktiv.
Distribution Innovation (DI) is a fast growing SaaS company that solves the challenge of physical logistics in a digital world. Our services and technology handle the entire value chain, from order to final delivery at your home. Every day, our services ensure safe delivery of millions of products to Nordic households. Our solutions have changed how logistics is done in the Nordics, and on our next journey we will grow into new geographies in the Nordics and beyond. We care deeply for our customers, and now we need a;
Chief Operating Officer.
As Chief Operating Officer of Distribution Innovation (DI), your most important mission is to ensure that our customers are happy, see that DI is there when they need our help, feel that DI act as a genuine and proactive partner, reach their goals and derive the maximum value from utilizing our technology and services. You will ensure that our support and customer success strategy aligns with the overall strategy and the customer needs. You will be a vital part of the DI Management Team and have an important role in defining and executing on our overall journey. The COO reports to The CEO of Distribution Innovation
You will manage a team of talented and energetic employees, ranging from technical support to project management and customer success managers, which today consists of 10 people. Together with the team, you will work to ensure that customers are happy and realize maximum value from utilizing our products and services.
Day to day, your most important task is to run our customer support operations and make sure that customers get the help they need and can run their respective operations utilizing our technology. Going forward, we want to put increased attention to establishing ourselves as a strategic partner to our customers and work proactively to help them reach their goals and realize the full potential from our technology and services. You will own the total customer success agenda, covering everything from support, onboarding, training, customer projects and strategic customer success work.
As the Chief Operating Officer, you will be responsible for:
Leading the Customer Success department, which means our customer support team, our project managers and our customer success managers.
Developing and executing on our Customer Success Strategy.
Engage personally in the most important operational dialogues and projects together with your team.
Actively use technology and data to drive targeted support and customer success activities.
Build relationships, communicate, and collaborate with stakeholders and decision makers.
Securing that our operational teams have the right competencies, structures and work effectively together to serve our customers.
Communicate customers' needs to the Product team and help shape our product roadmap.
Building a culture across the company focused on 'helping customers realize value'.
Onboarding of new customers, new geographies and new products and services.
SKILLS & REQUIREMENTS
We are looking for a team player with strong leadership skills. We treasure cooperation, fun, openness, and inclusiveness and we work hard to reach ambitious targets. You have a strong personal drive, stamina and an extreme ability to get things done. You have a proven track-record of building and managing organizations to support customers in their operational life. You love engaging with customers and use all your energy to make them happy and thrive in their business.
Further, we believe you have:
Leadership experience with support, project management and customer success organizations.
Proven track record of setting and executing on customer support and success strategies.
Experience with managing operations in a B2B technology context.
A solid understanding of operating in an environment where the products and services you are responsible for are a critical part of customers daily life.
Hands-on experience with customer dialogues and follow-up at both executive and functional levels.
Ability to make clear priorities, plan ahead, and allocate resources effectively.
The ability to act on your own initiative, make things happen and take responsibility for the outcome.
Demonstrate analytical skills, work in a structured and methodical manner.
You have an excellent command of Norwegian/Swedish and English languages, both written and oral. Proficiency in another European language is an additional benefit.
Is this role for you?
If the description above resonates with you and you are curious and future-oriented, this can probably be an interesting job for you. If you also like to inspire others by sharing your passion for Customer Success, it is even better. At the same time, you need to know that this is an independent role that requires that you are highly self-driven and take responsibility for outcomes. That will sometimes be represented by answering customer requests in the weekends or assembling your team at midnight to solve a critical situation. At times, you will have to make tough decisions and handle demanding discussions and negotiations with customers.
About Distribution Innovation
Distribution Innovation (DI) is a leading Nordic technology company that develops and commercializes software solutions to media distributors and logistics companies. DI was founded in Norway in 2001, and it is jointly owned by Schibsted and Amedia (60/40) and is co-located with Schibsted headquarters downtown Oslo. Our customers are media distributors, media companies and logistics companies in Norway, Sweden and Finland. Going forward, DI has ambitions to establish itself in new geographies and market segments.
ABOUT THE COMPANY
Vi er den usynlige teknologien som sikrer at selskaper som Morgenlevering, Helt Hjem, FINN (med FINN levert), Schibsted distribusjon, Amedia og flere andre logistikkselskap fungerer som de skal. Gjennom innovativ teknologi og ved å koble eksisterende logistikkleverandører har vi endret hvordan logistikk gjøres i Skandinavia, og reisen vår fortsetter.
Distribution Innovation AS er et ledende it-logistikk og innovasjonsmiljø eid av Schibsted og Amedia. DI lager smarte logistikkløsninger som er sentrale i omstillingen av dagens avisdistribusjon og utvikling av nye leveransemodeller for levering av fysiske produkter hjem til deg på din dørmatte eller postkasse, fra deg til en venn eller mellom bedrifter. DI er teknologien bakmorgenlevering.no og helthjem.no.
Våre ansatte er sosiale, dedikerte, blant de aller flinkeste i sine fag. Vi er et fellesskap som hjelper hverandre – vi står skulder ved skulder for å lykkes. Hos oss vil du få unike faglige utfordringer som krever samarbeid på tvers av fagfelt. Sammen skaper vi et produkt som er unikt - gjennom mer menneskelig teknologi er vi med på å forandre verden.