Ledig stilling: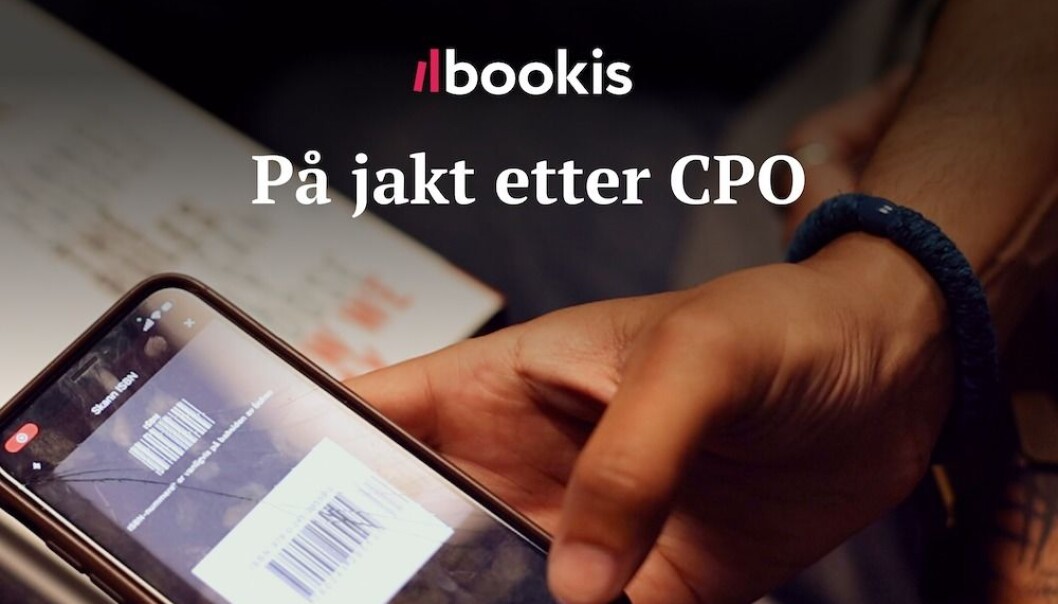 Chief Product Officer (CPO) | Bookis
Stillingen er ikke lenger aktiv
Job Description
We are looking for an ambitious and commercially minded CPO who will help build the next international brand from Norway.


Who are we?
Bookis was born with the mission of making the sharing of knowledge and stories playfully easy. We shall be a renewing force in the book market. For us, it is about spreading the joy of reading and giving life to as much literature as possible.
Together with over 200,000 users, we are an online bookstore for buying and selling books. At Bookis you can easily buy and sell used books, and you will also find a wide selection of new titles. We work for a more sustainable circular economy and increased reuse. Books should not be thrown away. They must be read and shared.
Where are we heading?
We are live in Norway and Sweden, and currently working on our geographic expansion strategy, as well as other strategically pivotal choices. Our journey has just begun, and we work every day to improve the product and the company as a whole. We have ambitions to become a major international player, working closely with the most important value creators in the market, namely the customers and the authors. Recently funded by strategic investors, we are well equipped for the road ahead.
As our CPO, you will be able to:
Shape the company in a scale-up phase, where the basic operations have been established and we now see several possible strategic routes ahead
Participate in developing future-proof and sustainable products and business models in a growth-oriented environment
Shape your product development organization, adapting it to the needs of the organization as we scale
Shape your role according to your own interests and area of speciality, however with some predefined areas of responsibility
Have flexible home office policies
You will have these primary responsibilities:
Product strategy: identifying the target market & customer segments, ensuring product-market fit, and establishing profitable customer relationships for our suite of current and future products
Leadership: Leading and coaching a high-performing product team of product managers, designers and developers. You will also be expected to help grow the product organization
Learning cycles: The product and customer development process for the company as a whole, helping your teams to test hypotheses, break down complex problems to solutions, and ensuring learning cycles are in place
Planning: Continuous development of product roadmaps in close collaboration with the CTO, the product managers, the organization and its stakeholders.
Skills & Requirements
You are the right one if you:
Identify yourself as a leader and a culture-builder
Are dedicated to lifelong learning, and possess a growth mindset
Have developed products across all stages of the product life cycle, and have ideally worked in a fast paced, high-growth environment
Have grown product organizations from small units to multiple teams
Preferably have experience with marketplaces, classifieds and/or SaaS products
Are happy with a "hands-on" role in the early days, until the product organization has been built out further
Whilst being "hands-on", be able to step back and be involved with the CEO on the highest level of strategy for the business.
I'm your leader
My name is Arne-Morten and I am one of two founders of Bookis. Together with my co-founder Lasse, I launched Bookis in late 2017. Since then we have become a company of 20 employees and we are live in two countries. What I like best about working at Bookis is being able to help create big and noticeable change, which have lasting ripple effects - we call it "leaving bookmarks in history". Our core lies in solving problems for readers and writers, and developing new products and services that help create a brighter future for a slow and old-fashioned industry. My leadership style is characterized by leading with a great deal of trust.
More about our culture and leadership philosophy
We offer
You get a key role in a fast growing company, with a high degree of responsibility but with a opportunity to shape your day-to-day working life. You will be part of a passionate team that continuously challenges and improves both the book industry, our products and the way we work. We are passionate about creating a more sustainable circular economy, and you will take part in a company that fights climate change. At Bookis, we always put people first, and we are passionate about building our culture and making decision for the long-term. Well-being is vital for achieving success as a team, and with us you will always be taken care of. If you like to work out, feel free to work out during office hours. We offer a competitive salary and benefits package. As our CPO, you will also be a part of our management equity incentive program.
We look forward to hearing from you!
Contact Person: Lasse Brurok, [email protected]


About Bookis as a company
Bookis was founded in August 2016 and launched in December 2017
Bookis has 170 000 users in Norway and 43 000 users in Sweden
Launched Author Royalties on used book purchases as a world's first in November 2020
In 2020, Schibsted came in as an investor
In 2021, the New York-based VC-fund Lugard Road Capital came in as an investor, as well as We Are Human (the Kahoot! founders) and the Swedish serial entrepreneur and investor Alexander Hars
The gender distribution of employees is 50% women and men

Besøk nettside