Ledig stilling: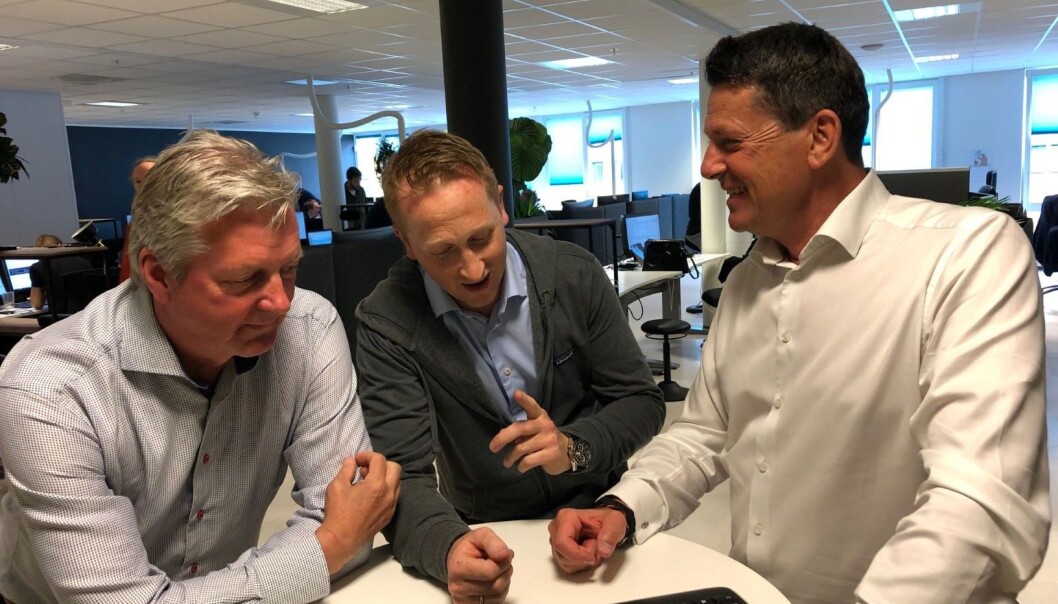 Chief Product Officer to ZTL
Stillingen er ikke lenger aktiv
Are you passionate about disrupting international payments? Are you motivated by working in the borderline between business and technology? Are you passionate about the Product Owner role? Are you willing to plan and execute the handling of diverse tasks in a dynamic and international environment? Are you motivated by building the leading B2B payment platform of tomorrow together with a high performing team? If your answer is yes to these questions, please contact us for further information.
ZTL is a fintech company, positioned to take advantage of the opportunities given by the PSD2 directive, and challenge the banks' domain on payments and remittances. Our ambition is to become the leading B2B payment platform in Europe. No less!
We are looking for an experienced Product Owner with an interest in product ownership and development. You will be working closely with our DevOps Team and together with our CTO continuously improve the way we work. As the Chief Product Officer, you will be part of the Management Team and the position requires a high degree of professionalism and personal integrity, solid business understanding and ability to handle complex issues. The position will report to the CEO.
Focus areas
Be a first-class Product Owner to the business, both internally and externally
Follow both national and international market trends in the payment- and tech industry, e.g. open payments
Develop and continuously maintain the strategic roadmap, own the product backlog and facilitate cross-functional collaboration with stakeholders.
Value the "Build", "Measure" and "Learn" principles and ensure that our platform is continuously improved with feedback from customers and partners
Be the driving force for building the best and most innovative payment platform of tomorrow
Work closely with the DevOps team, ensuring high value in Continuous Delivery through a well-groomed backlog, refinement meetings and excellent collaboration with stakeholders and DevOps Team
Play an active role in sales related processes and be able to present the product solution to partners and customers
Be familiar with technology on both strategic and operational level
Be responsible for building a first-class product owner team
Help to maintain an ethical and positive reputation
Profile

We are looking for experienced employees who always strive to develop themselves and our organization. We expect you to be committed and eager and to have the ability to work in and across teams. You possess both operational and strategic skill sets. You have strong leadership and management skills, and you have good attention to details as well as the ability to maintain an overview in stressful situations. Previous experience as a product owner is preferred. Industry knowledge from FX, Payments, ERP Accounting Systems is a bonus .
The position requires fluency in Norwegian and English, both spoken and written.
What we offer

We expect a lot from our employees – and in return we offer attractive challenges. We offer you a high level of responsibility. We have a strong entrepreneurial spirit, and you will be surrounded by colleagues who are pleasant, professional and are passionate about their work. You get to work in an open climate, close to decision makers and with the possibility of making a difference.
Prior to hiring, a background check will be conducted to verify information provided in the CV and available documentation. You must have a clean criminal record and not be under bankruptcy proceedings. The background check is adapted to the nature of the position and the company and will be carried out with the consent of relevant applicants. Further information will be provided.
Regarding the position, please contact Senior Advisor Leif Thoring direct line +47 913 68 810 in Dfind AS.
All inquiries will be treated confidentially. Applications will be processed on a continuous basis.
Who we are?
As a challenger, ZTL is characterized by an entrepreneurial and innovative mind-set. Our B2B payment platform is built on smart technology utilizing PSD2 (Payment Services Directive no. 2). The B2B payment platform is integrated into ERP Accounting Systems, making it easier and more cost efficient for SMEs to make domestic and international invoice payments and retrieve real-time balances and latest transactions, directly in their ERP Accounting System.
Our vision is to leverage the rapid digitization and regulatory changes happening in today's economy, by building the next-generation payment platform that combines the best of practices in invoice processing, digital banking, and payments.
ZTL has obtained a Payments Institution license from the Norwegian FSA, including Payment Initiation Service Provider (PISP) and Account Information Service Provider (AISP) licenses under PSD2. We have a successful track record raising funds from a small group of well-known Norwegian and Swedish investors, and we expect to be in operation in Q1/21.