Ledig stilling: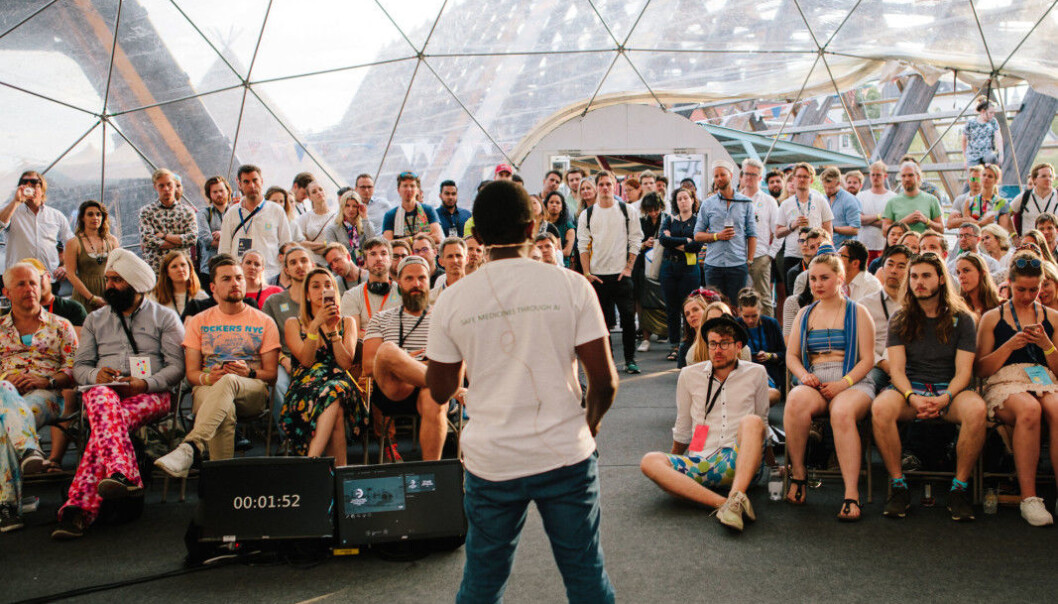 Communication Director
- Build a Better World with Katapult Group
Stillingen er ikke lenger aktiv.
The world's environment was already in trouble, then came the global Covid-19 wake-up, on top of a derailed global political situation. Social media, the "splinternet", and digital platforms, are on a path to become highly manipulative weapons stoking societal division and disinformation.
Katapult Group
Arbeidssted: Oslo
Søknadsfrist: 30. september
There has never been a greater need to build new sustainable and impactful solutions for the world, and as Communication Director at Katapult Group, you will get a unique opportunity to help us move capital, technology, and people to solve the biggest challenges of today.
We are looking for a Communication Director and digital storyteller with an exceptional combination of strategic smartness and digital operational skills. You know how to build interest and get attention, how to use digital technology for good, and how to build both a healthy internal communication combined with strong external positioning.
Katapult Group
The Katapult Group represents a set of companies investing in and scaling impact- and sustainable solutions. Our mission is to mobilize capital, technology, and human resources to solve the world's most pressing problems. We strongly believe exponential tech applied on the UNs SDGs - will deliver superior returns, and that mastering the future of communication is crucial in achieving this.
In less than four years our core companies Katapult Accelerator and Katapult Ocean have raised 6 funds, run 10 accelerator programs, and co-invested in more than 80 impact tech-startups. In total, Katapult as a system has screened more than 10.000 startups from over 100 countries, and invested in more than 120 tech startups and 5 external impact-tech funds. Katapult Future Fest has also established itself as a leading event globally at the intersection of exponential tech and impact investing.
As the number of investments, portfolio companies, and ambitions has grown, so too has our need to create an up to date communication strategy and practice. We're looking for a new team member to boost our digital presence, and use the most effective technological tools available.
What you get
A unique opportunity to work with a trailblazer set of world-leading and impact-focused tech companies both inside and outside the Katapult system.
Be part of an engaging and professional network of highly qualified mission-driven people who want to make a difference in the world.
The ability to boost the purpose of your life, contribute to a better world, and collect great stories to tell your grandchildren with pride.
What we look for
A great communicator and digital storyteller that is just as comfortable with building a world-class communication strategy, as executing on it, with the most effective and advanced tools and channels available.
A professional mind seeking new steps and adventures in an already solid career, with clear values and a passion for impact investing, exponential tech, entrepreneurship. Preferably with the ambitions to take a role as "thought leader" in the field.
A highly motivated communication nerd with a clear understanding of the communication challenges of today. A person who finds just as much inspiration in the use of new technologies, as in helping coworkers and the organization creating world class communication of tomorrow.
Application deadline
September 30th. Please send your application, CV and information to: [email protected]
All cultural backgrounds and letters in the gender-alphabet are encouraged to apply.
Apply if you believe you are qualified and the best candidate for this position, and aim to spend your time making a real difference.For additional information, contact Katapult Group CEO Fredrik Winther: [email protected]

Main location: Oslo/ Norway, Katapult Main Office Kongens gt 11.