Ledig stilling: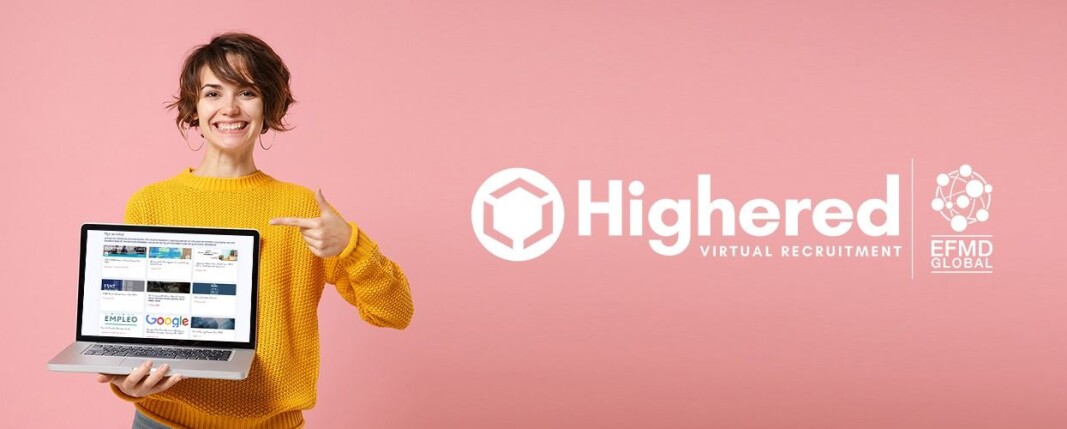 Content & Marketing Specialist (B2B)
Are you passionate about creating great content for a global audience?
Are you passionate about producing great content and do you thrive when your message is aimed at people around the whole world?
If the answer is yes, then let`s grab a digital coffee and talk. We believe that much more can be said by talking than what can be written in a job advert.
Welcome to Highered – Who are we?
We assist brand powerhouses of the world building their brand and recruiting students from top accredited schools worldwide. The journey so far has been exciting to say the least, but we expect the journey ahead to be even more exciting. And one of the reasons for this? We are fortunate enough to be working with companies from all sectors worldwide such as AB InBev - the world's largest brewer, PepsiCo, Mars, Credit Suisse, Deutsche Bank, Google, HP, and many more.
Covid-19 has changed how companies recruit from campus forever and made the offering even more relevant and attractive. The Highered platform is used by students at leading schools world-wide. The platform has become a digital gateway to the largest global ecosystem of talent, all from top accredited international schools and institutions. Additionally, we support companies with digital campus activities.
The job of the Content and Marketing Specialist
We believe you are the missing link to support our global B2B growth successfully. We want to give you the complete responsibility for B2B demand & lead generation, and we believe this could be a unique opportunity to get a considerable amount of responsibility. Perhaps you are at an early stage of your career and would welcome the opportunity of working towards a global audience with an offering that can change the lives of students and graduates around the world!
You will directly impact growth and revenue by working closely with our Sales & Business Development team. Your learning curve will be steep during the onboarding phase but supported by our content team working towards students and academic networks across 91 countries. This could perhaps be one of the most valuable assets available to you in the short term as the school team has very capable hans-on deck!
Key tasks and responsibilities:
Write content and in charge of content production, making sure this is engaging and brings value to companies around the world
Distribution, demand and lead generation
You will be involved and responsible for activities such as advertising, social media, content strategy, content creation, analytics, SEO supported by our local SEO master
Continuous website improvements
Work closely with our mastermind in charge of overall communication and branding
Speak with existing and potential clients, school connections and thought leaders to understand their needs
Produce Video content
Coordinate initiatives with the sales team
What can we tempt you with?
Hopefully, the idea itself and the global aspects of things will trigger you, not least the opportunity to work with big corporates and some of the finest education institutions in the world. We also like to think that it would be motivating to join a scaling and growing tech-company with an ambitious team of colleagues, working remotely and on premise. Perhaps as important, you will get the opportunity to work within a multi-cultural team, all passionate about taking our solutions out to the world. We also dare to say we have Oslo`s best offices (you will see for yourself), but office or no office; our staff are entitled to work from anywhere. Finally, you get the opportunity to join our employee shareholder program.
And of course: We give you a day off on your Birthday!
Other things that may tempt you into speaking to us; We sit in an eco-system of startups and scaleups near Frognerparken (Skøyen side), we have Founders who previously have built successful companies and we like to think we are friendly and down to earth. And of course; we offer competitive salary and benefits.
Who are we looking for?
You have a complete command of the English language and a Bachelor or above within Marketing, Business, PR, HR, Psychology or related fields. You have a minimum of 2 years` experience from a similar role and good experience from planning and leading online marketing campaigns. It would be a great bonus if you have experience with Pipedrive CRM as well as an interest in the recruitment industry.
Next step
We want to make the process as smooth and easy for you as possible. Ultimately, it is our job to ensure you get as good insight into the company as possible. You can apply via the apply button, but if you would like further info prior to applying, then please get in touch with our recruitment partner, Fathia Omer in AvantGarde Search. Fathia will happily send you a full prospect with much more info about us and the position. [email protected]