LEDIG STILLING
CRM Manager | Bookis
Stillingen er ikke lenger aktiv.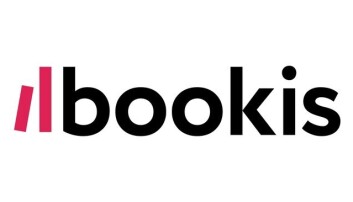 Job Description
You only need to upload your Linkedin profile to apply.
Do you wish to use your skills to contribute to a more sustainable world? And at the same time be involved in writing the next chapter in a Norwegian start-up adventure?
At Bookis you will meet a group of inclusive and fearless people with a common goal: To make it playfully easy to share knowledge and stories. We spend our time wanting to make a difference, and together with over 330,000 users we run an online bookstore where you can buy and sell both new and used books.
We are growing fast and are looking for a Customer Relationship Management (CRM) Manager. Could this be you?
As our new CRM Manager you will:
Produce and execute tactical digital sales initiatives as well as longterm brand building efforts.

Gain key insights into customer behaviour as well as understanding the customer journey.

Identify pains and gains across our plattform and facilitate the team in closing any gaps.

Act on insights, plan and execute CRM-specific initiatives based on these needs.

Take part in the development and further enhancement of our data model.

Build and bring customer lifecycle programs to life.

Be responsible for initiatives along the various dimensions of loyalty.
You will have these primary responsibilities
Build, maintain and enhance all CRM-initiatives in our different CRM-tools.

Plan and execute on your own CRM-plan, but also act and support overall marketing initiatives.

Provide a framework, train and guide team members in how to utilise our CRM-tools.

Who are we?
Bookis is a new Norwegian start-up adventure. At our office in Nydalen in Oslo you meet both product developers and brand builders. We can offer an everyday life that is both challenging and fun, characterized by a good work- life balance!
With us, you will get good opportunities for both career-oriented and personal development in a young company that is quickly expanding, and will grow a lot in the coming years.
Where are we heading?
We are already established in Norway and Sweden, and are now working on selecting the next market to enter. Our journey has just begun and we work every day to improve the service and the company as a whole. We have ambitions to become a major international player, working closely with the most important value creators in the book market, namely the customer and the author. With strategic and strong owners, we are well equipped for the road ahead.

Skills & Requirements
You are the right one if you are:
Analytical as well as creative.

Eager to understand how technical as well as human mechanism work.

Curious on different growth and retention models.

Customer oriented.
We are looking for these abilities
We are a company that is very concerned about being transparent. This applies to everything we do. We have great faith in the "good foot theory" and want to facilitate so that everyone's strengths come in handy. This also applies in the application process. Therefore, we share the characteristics we are looking for in this position below, as well as how we define these:
Growth Mindset
Adapts to big and sudden changes quickly. Always engaged in learning, both for herself and the team. Consider failure as an opportunity to learn and shares this with the team.
Collaboration
Collaborates well with others, empowers and supports others to achieve the teams goals.
Task-oriented & planning
Proactive and self-motivated, works in a structured and targeted manner. Achieves good quality in its deliveries and reaches its goals.
Analytical
Makes rational decisions, enjoys complex issues and works analytically.
Creative
Sparks new ideas and solutions, and is often innovative in a constructive and perspective-opening way. Identifies areas of improvement.

I'm your leader
Hi!
My name is Kine and I have worked at Bookis since April 2021. What I like best about the job at Bookis is the fantastic culture and desire to learn more, be curious and not least have fun at work. At the same time, I am helping to challenge an industry that has stood still, to do something good for the planet and the environment. We call it "putting bookmarks in history". The core lies in solving problems for readers and authors, and developing new services that create unlimited reading desire without any obstacles. My leadership style is characterized by leading with a great deal of confidence. I am concerned that together we create results by using insight smart and a good portion Druusing?
More about our culture and leadership philosophy

We offer
You will get a key role in a fast growing company, with great responsibility as well as the opportunity to shape your day-to-day working life. You will be part of a passionate team that continuously challenges and improves both the book industry, our products and the way we work. We are passionate about creating a more sustainable circular economy, and you will take part in a company that takes climate change seriously. At Bookis, we always put people first and we are passionate about building our culture and making decisions for the long-term. Well-being is vital for achieving success as a team, and with us you will always be taken care of. If you like to exercise, feel free to do so during office hours. We offer a competitive salary and benefit packages.
We look forward to hearing from you!
Click here to see more of our positions.

About the company
About Bookis as a company
Bookis was founded in August 2016 and launched in December 2017

Bookis has more than 240.000 users in Norway og 95.000 users i Sweden

Launched Author Royalties on used book purchases as a world's first in November 2020

In 2020, Schibsted came in as an investor

In 2021, the New York-based VC-fund Lugard Road Capital came in as an investor, as well as We Are Human (the Kahoot! founders) and the Swedish serial entrepreneur and investor Alexander Hars

The gender distribution of employees is 50% women and men