Ledig stilling: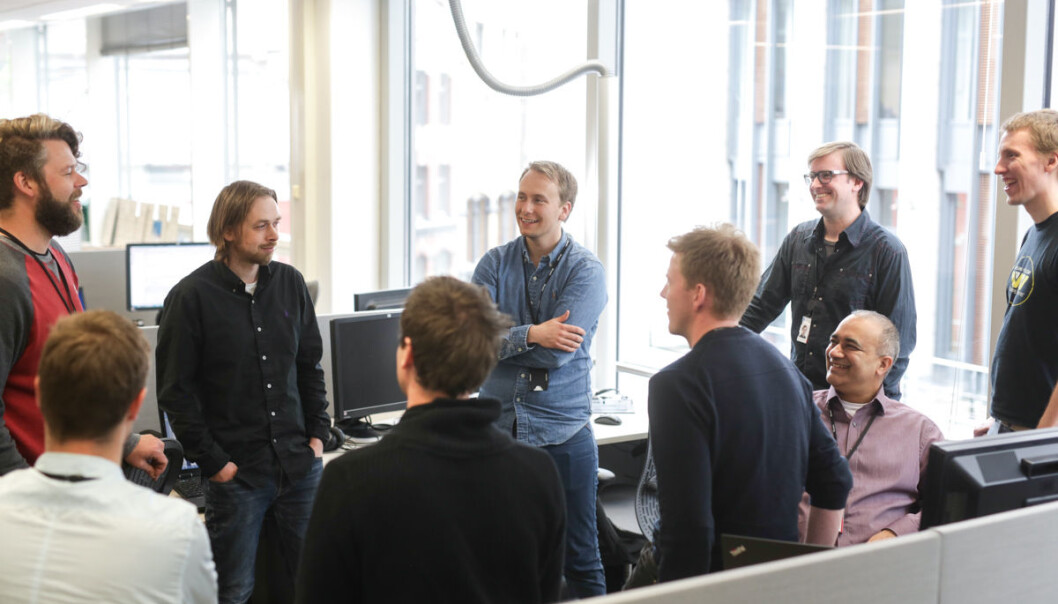 CTO - Distribution Innovation AS
Stillingen er ikke lenger aktiv.
Distribution Innovation is a fast growing SaaS company that solves the challenge of physical logistics in a digital world. Our services and technology handle the entire value chain, from order to final delivery at your home. Every day, our services ensure safe delivery of millions of products to Scandinavian households. Our tech has changed how logistics is done in the Nordics, and on our next journey we will grow into new geographies in the Nordics and beyond.
About the role
As CTO of Distribution Innovation, your most important mission is to ensure that technology strategy aligns with the overall commercial strategies and the customer needs. You will be part of the DI management team and have a vital role in defining and executing on our overall company strategy.
You will manage a team of young, talented, and energetic tech managers, and continue building on our excellent technology team which today consists of approximately 40 developers located in Oslo. Together with the team, you will work to continue to deliver robust and innovative software solutions to our clients as well as further putting DI at the center of the Nordic and European logtech map.
Together with your team, you will have responsibility for:
Developing and executing on our Technology Strategy
Development and management of all our technological solutions, including modernization of existing tech as well as building new technology
Ensuring good architecture and technology decisions
Handling our tech-related suppliers and partners
Ensuring that DI invests in the right and relevant technologies in the short and long term
Active relationship building, communication, and collaboration with c-level customers of our solutions
Talent development and talent acquisition
Our privacy and security agenda
Who are we looking for
To be the CTO we need, you will need to be a good team player with strong leadership skills. We treasure cooperation, fun, openness, and inclusiveness and we work hard to reach ambitious targets. To further strengthen our culture, we want you to care deeply about developing your people both personally and professionally.
To be successful you will need to be a strategic thinker with a strong ability to get things done. Our mental model of an ideal candidate has a broad experience within software development, architecture and a proven track record of setting and executing on tech strategies.
We will look for the following when evaluating your application:
Experience with developing tech strategy, roadmaps and tech architecture based on business strategy
Ability to lead leaders in a technology domain
Experience with managing tech teams across locations, ideally from organizations where technology is business critical (our services are used 'live' by thousands of delivery personnel every day and night).
Skillset related to recruiting, developing, and organizing software development teams
Experience with B2B SaaS technologies, products and operations and a solid understanding of cloud-based services and highly scalable infrastructure
Experience with supplier handling, including negotiations and follow-up
Ability to make clear priorities, plan ahead, and allocate resources effectively
Is this role for you?
If you are curious, future-oriented, and love technology trends, this is probably a very interesting job for you. If you also like to inspire others by sharing your passion for technology, it is even better. At the same time, you need to know that this is an independent role that requires that you are highly self-driven and take responsibility for outcomes. At times, you will have to make tough decisions and handle demanding discussions and negotiations with customers.
If you have questions, or want to know more about the job, contact our Principal Tech recruiter Rafik Laatiaoui at [email protected]

ABOUT THE COMPANY
Distribution Innovation (DI) is a leading Nordic technology company that develops and commercializes software solutions to media distributors and logistics companies. DI was founded in Norway in 2001, and it is jointly owned by Schibsted and Amedia (60/40) and is co-located with Schibsted headquarters downtown Oslo. Our customers are most of the mediadistributors, media companies and logistics companies in Norway, Sweden and Finland.
We have a hybrid architecture with redundant data centers in Oslo, managed by Schibsted, and AWS, managed by us. We are a java shop, and all new tech is built on modern java frameworks like Spring Boot. Front-end is built in React and React native for mobile. DevOps. Cloud. Advanced GIS and optimization engines. We also strive to experiment with and implement emerging technologies like blockchain, voice assistant, XR, AI/ML, wearables and more.