Ledig stilling: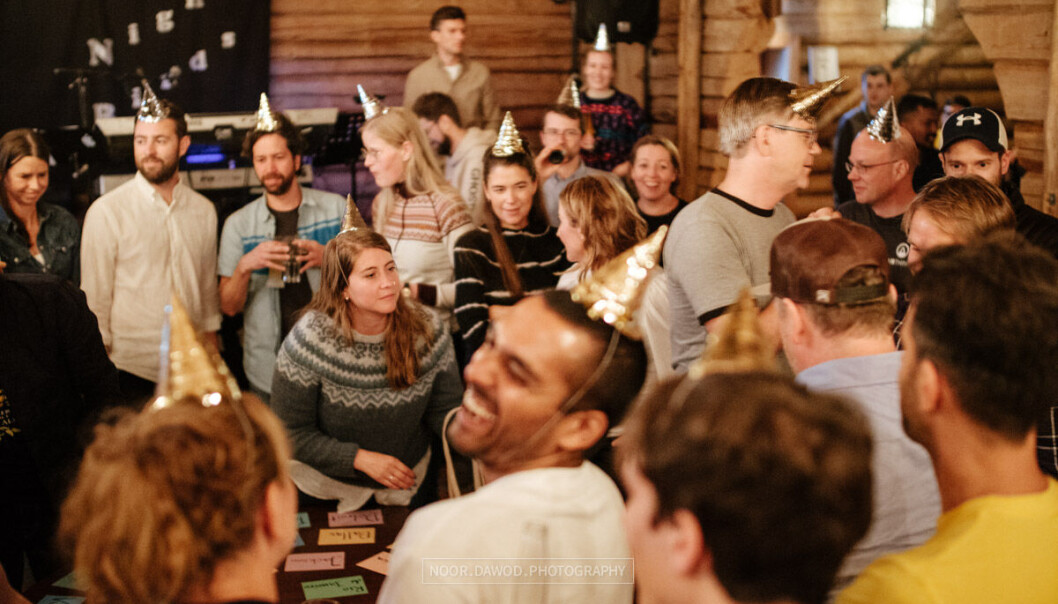 Customer Success - Sales Support | Airthings
Stillingen er ikke lenger aktiv.
Are you eager to be part of one of the most exciting scale-up IoT companies in the world? Are you an extrovert all-doer with a passion for helping people towards success? Would you like to help us make the world a better place? Are you ready to become an expert on the air we breathe?
We are looking for new colleagues to expand our growing B2B Customer Success team in Oslo, Norway. You will report directly to the Head of Customer Success and work closely with the Airthings for Business sales team, to help secure new business.
Airthings—Our business & people
Empowering the World to breathe better
Airthings is a global tech company creating world-class air quality and radon monitors for people and businesses. Led by a team of experienced scientists, engineers, developers, and visionaries. Airthings is on a mission to ensure people around the world take control of their air quality through simple, sustainable and accessible technology solutions – making radon and air quality solutions an essential and universal element for every building or home.
You will join a company really going places with huge international expansion plans. We have big goals, challenges and learning opportunities for learning. Our international environment has a focus on diversity and inclusion, and out of our 100+ employees, we (so far) have 29 different nationalities. And we want more! You will get to work with a group of people with high competence, that are fun, caring and a bit "crazy".
Key responsibilities
This is what you will achieve in the next 12 months
You will support the B2B Customer Success team with a wide range of tasks to.make sure everything runs smoothly
You will support the sales team with pre-sales activities, such as updating sales material, punch orders, review building floor plans in order to create recommended installation guidelines or help fine tune deals based on client specific requirements
You will become a critical interface towards the operations and logistic.department, to optimize follow-up on orders and shipments
You will help expedite new market entries through quick customizations such as re-packaging, additional labelling, or product updates
You will take on the role of being the reactive superhero all-doer in a growing team of highly diversified roles
You will become an expert on the air we breathe and how to make people and buildings healthier
Key qualifications & skills
This is what we are looking for
1-2 years of experience within sales/admin/operations or equivalent
Great service-minded attitude
Excellent interpersonal, written, and oral communication skills
Good computer skills with extensive PowerPoint and Excel experience
Technical understanding of connected products is a plus!
And this is what we believe will drive your success
You are accountable and a great team player (but still able to work.independently and come up with initiatives)
You love to keep things tidy and organized
You prefer working in a fast-paced environment
You are hands-on, strategic and get shit done
Perks & benefits
Competitive pay and benefits, including pension and insurance
Annual KPI bonus
Stock options program that gives you the opportunity to invest in the company
Flexible work hours & a place where work-life balance is highly valued
An inclusive and safe work environment where diversity is embraced
Opportunities for continued growth and learning
Social events & fun – We work hard and play hard with regular social activities;

Weekly company-wide Friday lunch and get together
Monthly salary beers with quiz and fun
Company retreats like hiking mountains, skiing and other activities
Regular holiday parties
Quarterly team building activities

City center location, with one of the best canteens in town (Oslo)
What's next?
Thank you for your interest so far. Hopefully, you have been inspired to apply. If you would like further information prior to applying, please feel free to get in touch with our recruitment partner, Ann Hege Frøseth at AvantGarde Search. Ann Hege has a detailed prospect she happily will send to you. [email protected]
We hope to hear from you and welcome you to Airthings, where we DARE, LOVE and FOCUS
Read more at www.airthings.com