LEDIG STILLING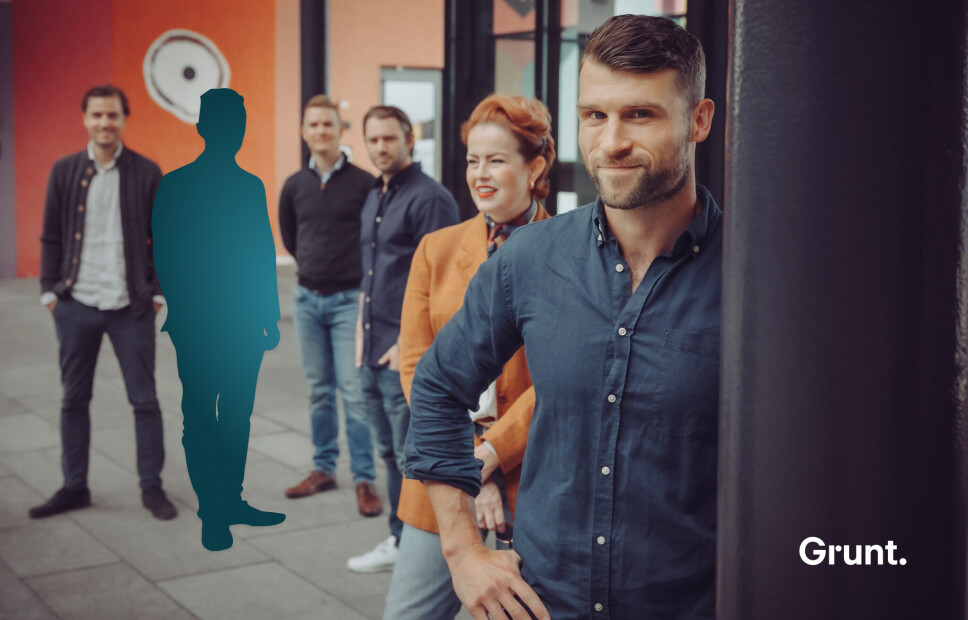 Customer Success Manager | Grunt
Did you know? Up to 90 million presentations are made in PowerPoint every day!
Grunt is an Oslo-based technology company established in 2015 by co-founders with solid consulting, finance, and technology expertise. Our mission? To help professionals create efficient, automated, and beautiful presentations. Your workload is reduced, and mistakes never happen.
We provide a popular SaaS tool to well-known businesses. Great people and industry knowledge are vital to earn their trust. Just 18 months ago we launched our sales team. And we're growing fast! We are now hiring our first Customer Success Manager, who will help us stay customer focused as we scale our business.
If you are a people person, a proactive problem solver, and can become passionate about maximizing Grunt's value to customers, we want to hear from you!


Why Customer Success matters at Grunt
We operate in a large, global niche where our competitors mainly care about time savings (it's important, but oh so boring). We believe the real value lies in customer relationships. They should be deep and long-lasting. To excel, we must find scalable ways to guide, challenge and learn from our customers. It's easy when you're a small start-up but gets harder as you grow. That is why we are searching for individuals who will proactively seek new ways to make our customers succeed together with us.


We will count on you to
Be working externally with customers as your top priority
Onboard and train new customers together with our Sales team
Provide Technical and Product Support through our online support system
Work with our Product team to identify common product issues
Proactively drive improvements to our scalable learning material, such as training videos, articles, etc.
Partner closely with Sales and Leadership to build customer loyalty and ensure ongoing customer success
Keep a helicopter view of the entire support process and advocate for customers internally
Help us establish and improve an outstanding Customer Support Practice
The role is based in Oslo, Norway, and reports to our CRO, Alexander Høst. Short term, the position will be mainly operational, but we'd love to onboard a driven team member who can grow into a more strategic role over time. We prefer to work together in the office, but flexibility with home office will be available when needed.

What is in it for you?
You will have the opportunity to work for a fast-growing scale-up where you can make a huge impact by doing meaningful work from Day 1
Opportunity to work with a diverse team and global customers
Engaging conversations with smart and passionate team members (on both work-related and non-work-related topics)
Result-oriented culture with flexible work hours
Company get-togethers and parties (we have several fun events throughout the year!)
Paid lunch in our local canteen (excellent hot and cold options from our cherished chef!) and overtime food if required
Generous and flexible vacation
Modern and spacious offices
Agile and flat organizational structure (we're currently around 20 people)
· Competitive salary


What we believe you need to succeed
Excellent written and oral English communication skills (English is our working language)
Strong presentation skills and ability to demo solutions
Fast thinker to answer challenging questions on the spot
A natural problem-solver who can be effective with limited information
Highly organized, professional, and mature
Growth mindset and eagerness to learn
Self-driven and proactive nature
Tech-savvy with a high ability to learn our software (including the nitty-gritty details)
Patient and active listener


What will make you stand out (but is no requirement)
Experience from similar roles at a B2B scale-up or knowledge of Customer Success processes
Background from Strategy Consulting or understanding of how consultants work
Familiarity with our product or competing tools


If you have any questions or are interested in finding out more about the role, do not hesitate to contact our recruitment partner in AvantGarde Search, Ann Hege Frøseth (+47 41 67 87 89 / ann.hege@avantgardesearch.no)