Ledig stilling: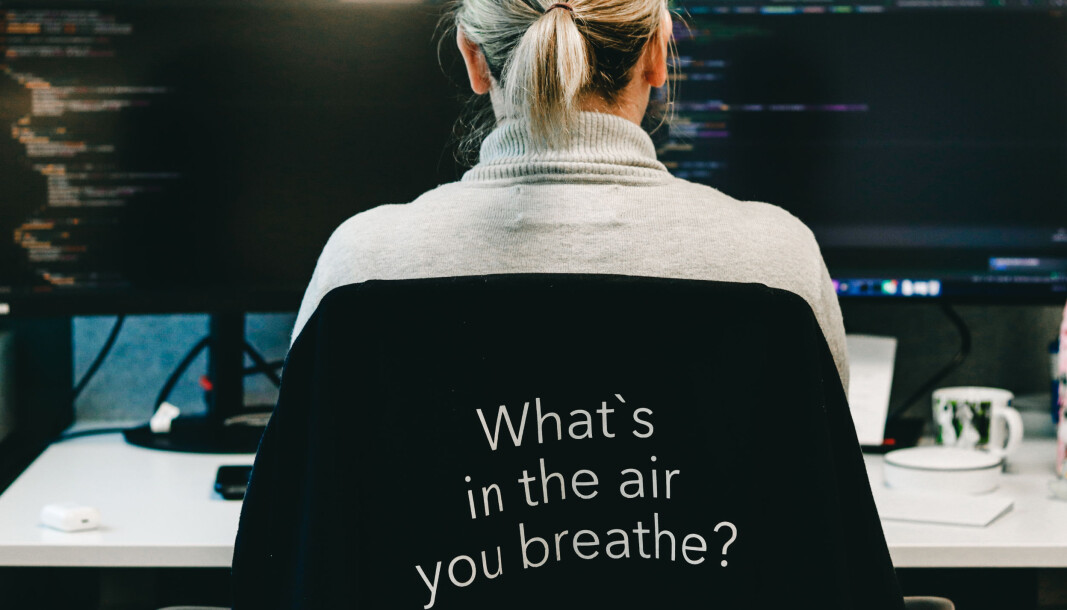 Cybersecurity Manager | Airthings
Do you get inspired by the constantly evolving world of cybersecurity, and want to help protect our customers and our business?

Stillingen er ikke lenger aktiv.
Imagine working with something you are passionate about and at the same time being integral in empowering the world to breath better! We are looking for an experienced Cybersecurity Manager to lead our risk and cybersecurity program here In Oslo. In this position you will get the responsibility for driving improvements, creating transparency and champion awareness of risk and cybersecurity in our organization.
Empowering the World to breathe better
Airthings is a global tech company creating world-class air quality and radon monitors for people and businesses. Led by a team of experienced scientists, engineers, developers and visionaries. Airthings is on a mission to ensure people around the world take control of their air quality through simple, sustainable and accessible technology solutions – making radon and air quality solutions an essential and universal element for every building or home.
You will join a company really going places with huge international expansion plans. We have big goals, challenges and learning opportunities. Our international environment has a focus on diversity and inclusion, and out of our 100+ employees, we (so far) have 29 different nationalities. And we want more! You will get to work with a group of people with high competence, that are fun, caring and a bit "crazy."
Key responsibilities
This is what you will achieve in the next 12 months
You will follow up on our defined risk and cyber security program and do some of the hands-on work yourself.
You will proactively identify and prioritize additional cyber security improvements.
You will further develop our information security policy, standards and guidelines, and take appropriate steps to convert them into actions.
You will work together with Finance on our risk management processes and management reporting to keep focus, maintain relevance and create transparency around our program.
You will build awareness of and maturity in cybersecurity and risk management in the organization, including developing training and running tabletop emergency response exercises.
You will develop how we follow up our IT vendors on risk and cybersecurity topics.
Depending on your experience, other key tasks could include vulnerability testing, technical analysis of security events, IDM/IAM/PAM architecture and operations, network and firewall configurations.
Key qualifications & skills
This is what we are looking for
Bachelor or higher in Computer Science, Engineering or similar.
Experience equal to 5+ years in Cybersecurity or Risk management.
Coming from a hands-on technical background, like Infrastructure engineering or Software development, is a plus.
In depth knowledge of at least one of the following domains: Application security, security by design, ethical hacking, data loss prevention, data protection and GDPR, penetration testing, network security, endpoint security, identity and access management.
And this is what we believe will drive your success
You are persistent and self-driven, and able to make long term plans which you diligently follow.
You are able to influence peers and leaders without formal reporting lines to you.
You understand information security principles and are able to decide when to be principled and when to be pragmatic in order to drive business results.
You are able to keep track of details and quickly see priorities and the critical path to deliver.
You have strong analytical skills and the ability to understand complex issues.
You are a good communicator, and you are able to explain complex details in a simple, clear and transparent way.
Perks & benefits
Competitive pay and benefits, including pension and insurance.
Annual KPI bonus.
Stock options program that gives you the opportunity to invest in the company.
Flexible work hours & a place where work-life balance is highly valued.
An inclusive and safe work environment where diversity is embraced.
Opportunities for continued growth and learning.
Social events & fun – We work hard and play hard with regular social activities including:

Weekly company-wide Friday lunch and get together
Monthly salary beers with quiz and fun
Company retreats like hiking mountains, skiing and other activities
Regular holiday parties
Quarterly team building activities

City center location, with one of the best canteens in town (Oslo).
What's next?
Hopefully you have been inspired to apply and you can apply directly via the apply button. If you would like more info prior to applying, simply get in touch with our recruitment partner, AvantGarde Search. AvantGarde Search has a full prospect they can forward to you.
We hope to hear from you and welcome to Airthings, where we DARE, LOVE and FOCUS
Read more at www.airthings.com