Ledig stilling: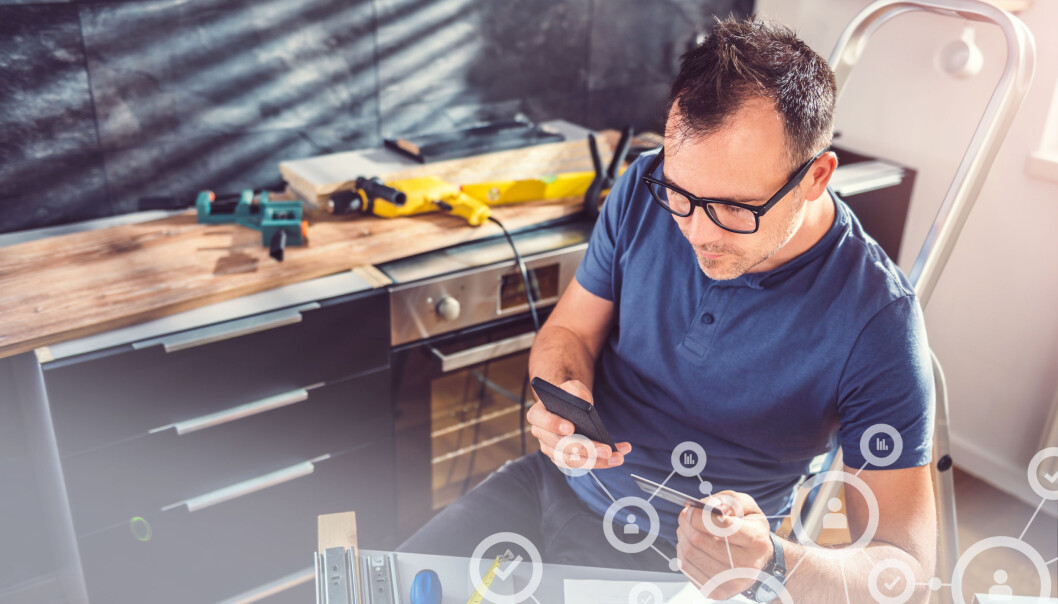 Digital Demand Marketing Manager | ShareFox
Are you interested in the Circular Economy and taking part in an ambitious tech company? ShareFox is looking for a highly motivated and organized Demand generation marketer to join our team. This is a key role in our international expansion plan.
We are looking for a talented Demand Generation Marketing Manager who can structure and execute our digital marketing program to help fuel the growth of our international expansion. The Demand Generation Marketing Manager is responsible for developing and executing comprehensive, integrated B2B demand generation campaigns that deliver a consistent pipeline of high-quality leads. We seek candidates with experience from B2B demand generation campaigns and proven results in successfully planning, executing and reporting.
Sharefox - A StartUp in the Circular Economy space.
SHAREFOX is a SaaS company delivering a technology platform that enables new business areas within rental and subscriptions. Sharefox is experiencing rapid growth with customers across a wide range of industries (from large retailers and innovative StartUps to established rental companies within the outdoor and tools/machinery sector). At Sharefox you will be working at the forefront of the latest trends with rental-based services and the fast evolving circular economy.
Role description (What you´ll do)
Be responsible for our digital ecosystem and work on tactics to drive conversion flow and top of funnel traction in our international markets.
Participate in planning, structure and execute the integrated marketing strategy and objectives across our key target audience
Grow distribution across all channels. Must be skilled in content creation supported by SEO/SEM optimization and PPC strategy.
Lead and produce marketing material (e.g content marketing) and execute our digital marketing efforts across digital platforms like Google Ads and LinkedIn.
Optimize and expand existing marketing channels, as well as launch and test new ones to find the best tactics.
Measure and report performance of all digital marketing campaigns and provide recommendations for improving our digital experiences.
Explore marketing automation tools and related technology integrations to increase demand
Closely collaborate with the Sales, Product and Customer Success team.
Qualifications (what we are looking for)
Experience in B2B demand generation or growth marketing, maybe you work at a SaaS startup today?
Experience with most common CRM systems, marketing automation tools.
Highly motivated structured profile, great team player
Experience in content marketing and with good writing skills
Excellent English written and verbal communication skills. Conservant in a language other than English is a plus.
Analytic skills with knowledge of analytics tools (Google Analytics/GTM, Trends, Search Console)
Commitment to a culture of growth and constant delivery.
Ability to work with a remote team
Benefits (what we offer)
Exciting work and impact within circular economy, sustainability and latest tech trends
An international team with friendly and inclusive culture
Opportunity to influence the marketing strategy and the direction of our company
Participate in a start-up that enters a strong growth phase
International working environment
Flexible work hours
Competitive conditions. Right candidate will be considered as part of the stock option program.
A bit of fun - testing out the rental services we are enabling, kayaks, skiing, EV-bikes, etc
We envision that you have a background from a similar position in a startup or scaleup, in a software company.
The position will report directly to the Chief Growth Officer, Fred Kihle Localisation: Head Office in Oslo, or Remote. Check: https://sharefox.co/ for more information on Sharefox.
For more information or to make an application, you can get in touch with Fred Kihle: [email protected] , phone +47 98238718