Ledig stilling: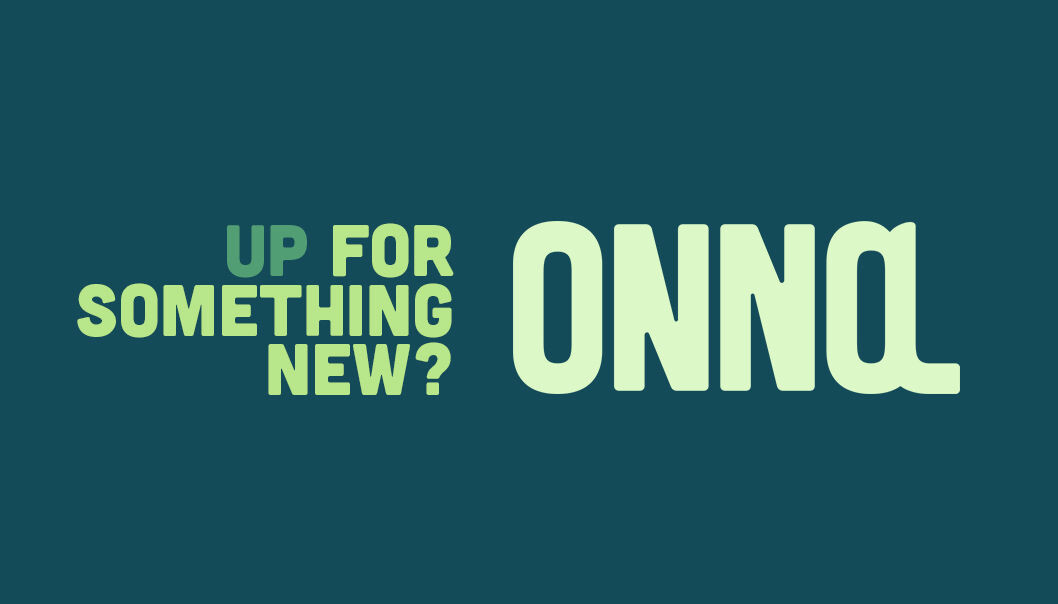 Do you want to build a team of passionate people? HR manager - ONNA
Stillingen er ikke lenger aktiv.
Do you want to be a key employee on a young and nimble team on the verge of an epic agtech adventure? Look no further. ONNA is challenging today's food systems by democratizing how we grow vegetables. Our goal is to make healthy produce accessible to all.
Our mission:
ONNA is on a mission to build a more sustainable and transparent food system. Our vertical farms and controlled environment technology will reduce the environmental burden and negative externalities of food production. In parallel, we seek to increase Nordic food independence in the face of climate change - and disrupt global food production.
Put shortly, vertical farming is an extremely efficient cultivation technology for lettuces and herbs. By growing plants inside, in a fully controlled environment, you can optimize for the ideal combination of climate, lights, nutrition and water. Without using pesticides or other pesky chemicals. Our farms are stacked vertically, ensuring a much greater yield per area and the opportunity to produce food closer to urban centers. As a result, ONNA facilitates the consumption of locally produced, nutritious vegetables while simultaneously reducing food waste through the supply chain.
Your mission:
ONNA is looking for an HR manager to help build ONNAs organization on our journey from start-up to scale-up. We are building an international team over the coming three years, and we are looking for someone who is excited about the opportunity of getting in early: ONNA closed off a high energy fundraise last fall (NOK 50m) and is now building the first largescale vertical farm in Norway. We are aiming to start production in Q3/4 2021 and will expand through the Nordics in the years to come. Due to the criticality of this role, you will report to the CEO.
Your responsibilities:
At ONNA you will:
Play an important role in developing and managing ONNA's culture.
Recruit and hire new employees:
Understand the organization's needs and make sure those needs are met when recruiting for new positions. This will be a critical task at ONNA in the coming years, as we are building out a big and diverse organization, with roles spanning from management, to technology and plant science specialists to operational experts and commercial managers.
Support organization staff by establishing relevant recruiting, testing, and interviewing programs and routines; arranging interviews, and coordinating hiring efforts,
Onboard new employees. Support in creating training protocols for various teams.
Maintain benefits and payroll
Establish ONNA's human resources by planning, implementing, and evaluating employee relations and human resources policies, programs, and practices.
Requirements:
We are doing something that has never been done before in Norway, and as a result we are weighting mindset and personality equally to previous experience. This is a great opportunity to assume responsibility and grow within the company quickly. As we say at ONNA: The only way is up!
Bachelor's degree in relevant field.
3+ years of experience in progressively responsible human resource roles.
You are also passionate about people, and you believe in the potential that lies in bringing a group of passionate, hardworking and badass people together.
You have strong organizational skills and are a strong team player.
You have full professional proficiency in Norwegian and English, with excellent communication skills.
You are not scared of thinking differently. You see opportunities, where others might see challenges.
ONNA's mission genuinely excites you. You want to work on something meaningful that is aligned with your values.
You are uncompromising when it comes to follow-through. You feel ownership of a task through completion, not just to the point of hand off.
What we offer:
Professional challenges within a high growth technology company.
A great team of inspired and excited colleagues.
Significant room for professional growth and the opportunity to take on a lot of responsibility and ownership.
Convenient location in Oslo.
Competitive salary.
Our values:
ONNA is a company for the future.
We are ambassadors for change.
Rebellious acts inspire us.
We work TOGETHER.
Our products are extremely local – and that is our strength.
We help people make educated choices.
We believe, to the very core of our being, in a more sustainable tomorrow.
Next steps:
This is a full-time position, and ONNA is ready for the right candidate to start ASAP.
Please send cover letter and CV to [email protected] before 15.04.21