Ledig stilling: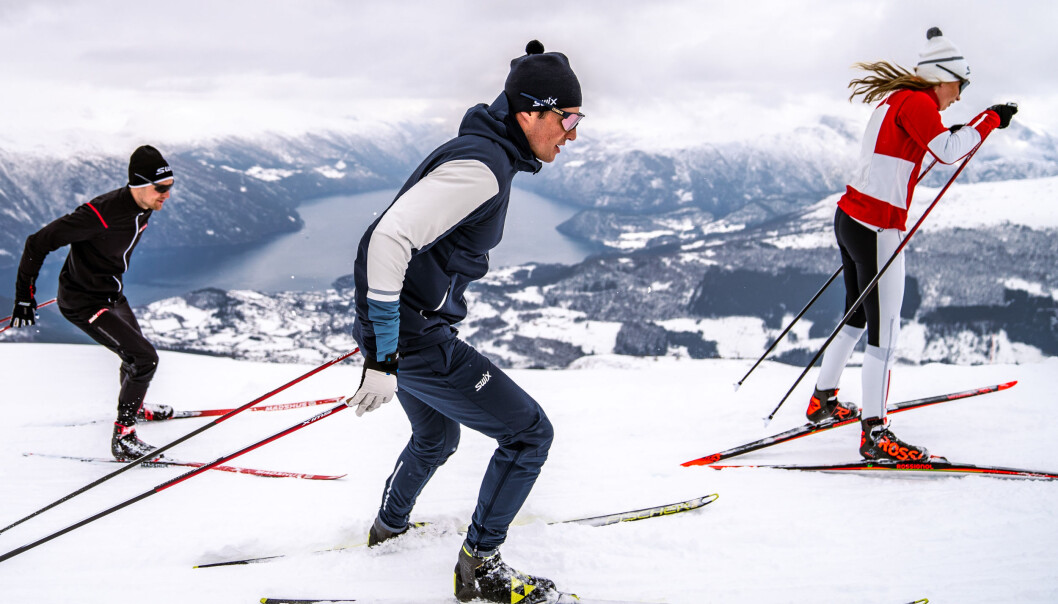 Do you want to build the best eCommerce team in the sports and outdoor industry?
Stillingen er ikke lenger aktiv
Brav is a major player in the sports and outdoor industry and manages some of the most influential brands in the marketplace, including Swix, Toko, Lundhags, Ulvang and Helsport. We also own and operate the digital platform skisporet.no.

As the Head of eCommerce you will lead the development and execution of Brav's global eCommerce strategy. This encompasses all eCommerce activities including B2C brand webshops across markets, marketplace strategies, omnichannel strategies, global customer service across all channels, service & repair centres as well as the future development of Skisporet.no.
To build and grow a strong eCommerce business, you will lead, inspire and coach a team of solid professionals within eComm mngt, SEO, SEM, Customer service and Repair. Together with the rest of the eCom & Marketing team you will play an important role in Brav´s ambitions in the eCommerce space.
Do you have what it takes to make a difference? Apply to be a part of our team today!
Main Areas of Responsibility:
Lead and inspire
Lead the development and execution of Brav´s global eCommerce strategy, including our presence at marketplaces
Lead with knowledge from the digital sphere, such as trends, sustainability and innovation within ecommerce technology
Challenge upwards and downwards, building convincing arguments rooted in data and experience to push your team, the department and the company to stand out in the eComm marketplace
Lead and inspire a team of professionals to do their best work
Drive B2C Revenue & EBITDA
Lead the B2C e-commerce business to ensure sales growth of all products and services.
Analyze KPI' s and metrics to locate trends and implement ideas to generate growth, maximize conversion rates and ensure online site performance
Work closely with the wider eComm & Marketing team to:
Continually improve website UX and consumer experience
Implement CRM/Loyalty programmes to drive engagement
Omnichannel responsibilities
Collaborate with the Retail team to develop a seamless and profitable omni-channel strategy
B2C customer service
Lead and operate to facilitate excellent customer service in all markets
Be in the forefront of identifying, and implementing new channels, trends, ways of working with our customers
Skisporet
Implement, and ensure development of the new business model for Skisporet.no
Qualifications Requirements:
Minimum 3 years academic degree (bachelor or similar)
10 years+ work experience including hands-on experience of building and managing eCommerce sites for a high growth company in the D2C business
Experience working with Marketplaces such as Amazon and Zalando
Experience working with digital marketing channels such as PPC, SEO, SMM/SOME
Display and affiliate marketing channels
Experienced in web analytics, specifically Google Analytics, Google Search Console, Google Optimize, Google Tag Manager (or similar tools)
Experience with complex eCommerce platforms is a plus
Working knowledge of web-development, HTML and CSS languages a plus.
Strong knowledge of digital productivity tools (MS Office/GSuite)
Experience with Agile development and DevOps principles and framework.
Very good native and English language skills, both verbally and written.
Personal Attributes:
Strong commercial, analytical and entrepreneurial instinct.
Understanding of strategic business objectives and the ability to drive results toward those objectives.
Passion for eCommerce processes and technologies.
Strong end-consumer orientation
A team player with the ability to lead and inspire others
Openness to, and the ability to deal with, rapid change in business needs, processes and technology
Structured and methodical, knowing that the "devil is in the details".
Strong work ethics - willingness to get your hands dirty and get things done.
High stress tolerance and ability to multi-task and work under pressure.
You are brave and dear to stand out from the crowd
Capable to deal with rapid change in technology and market needs.
A genuine interest for nature and an active lifestyle is a plus.



Type of Employment: Permanent

Employment The position is located in: Oslo

Reports to: eCom & Marketing Director
Applications Deadline: 15.08.2021