Ledig stilling: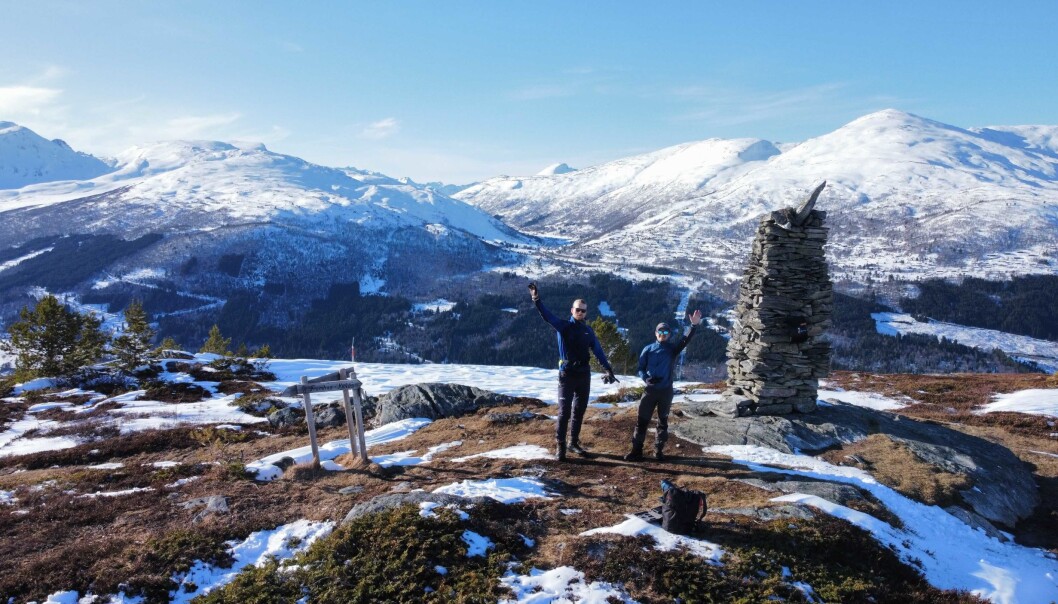 Embedded Software Developer - Forkbeard | Oslo
Working on the final frontier of navigation – the Great Indoors!
The world has been thoroughly mapped down to street view level, and everyone with a smartphone is an expert navigator. At least outside. Inside buildings, we still navigate like our viking ancestors, through signs and (God forbid), asking for directions.
Forkbeard is a Norwegian deep-tech startup, set out to conquer the final frontier of navigation: The great indoors! Our aim is to become the indoor GPS! In short, we deliver the blue dot for smart devices, indoors.
Our unique technology uses ultrasound and Bluetooth® signals to accurately determine the indoor location of people and objects via their smartphones or tags. Think of how many services use Google Maps - now think of the opportunities indoors, with better navigation, better flow, better decisions, basically better experiences through Forkbeard's technology.
For the Covid-19 pandemic we leveraged our deep knowledge of Bluetooth® systems and developed a social distancing and contact tracing solution. With our pandemic solution we help to conduct large international events (e.g., Eurovision Song Contest 2021), to get students back to the university campus (e.g., TU Delft) and to reopen businesses (e.g., EY).
If you have a passion for pioneering and would like to not only shape a company, but an entire new industry, we'd like to hear from you!
About the job
You will be responsible for design, development and testing of the firmware on our infrastructure devices. Your engineering expertise will be challenged on embedded programming for battery-powered devices, radio communication protocols, ultrasound signal processing and much more. You will also help maintain and develop our systems and infrastructure.
You are inquisitive by nature and thrive in an entrepreneurial environment, where you can make a large impact and take part in steering deliveries in the optimal direction. You are open and resourceful, while enjoy delivering as part of a team.
Minimum qualifications:
Excellent skills in C and/or C++
Experience with embedded development
Good knowledge of python, shell scripting, or similar
Engineering mindset with strong problem-solving ability
Strong communication skills
Team player with high level of self-motivation and strong independent execution
Preferred qualifications:
Master or bachelor's degree in Software Engineering or related field
Familiar with Nordic uCs
Familiar with embedded Linux systems
Familiar with wireless communication protocols (BLE, NB-IoT, etc)
Familiar with logic analyzer and oscilloscope
Good understanding of race conditions, ISRs, timers, uarts, peripherals
Experience with continuous integration
Ability to understand if a transistor is active high or low and read basic schematics
Technologies we use
C / C++
Embedded Linux
Python
Jira
Gitlab
Nordic uCs
What we offer
Meaningful work and relationships in a small, dynamic and thriving organization where every single contribution has a visible impact
Strong focus on cutting-edge innovation and the pioneering of a new industry
Empowerment and ability to grow with the company
Ability to choose between working from the office or home
Modern offices at Sollerud beach (Lysaker, Oslo) with excellent facilities and free gym
Outdoor company events and strategy offsites (Strateski)
Competitive salary and benefits
Company options program
Next steps
Our recruitment partner, Jonas Haneborg in AvantGarde Search, is ready to hear from you. Reach out to him if you would like to apply for the position or if you just want more information. Everyone who makes an inquiry will receive a prospectus with more information about the company and position. You can contact Jonas on LinkedIn, phone (+47 97 06 02 18) or email ([email protected]).
If you want to apply you can do so by sending Jonas your CV on Mail or on Linkdin, or simply just apply through the apply here button.
Welcome to Forkbeard!