Ledig stilling: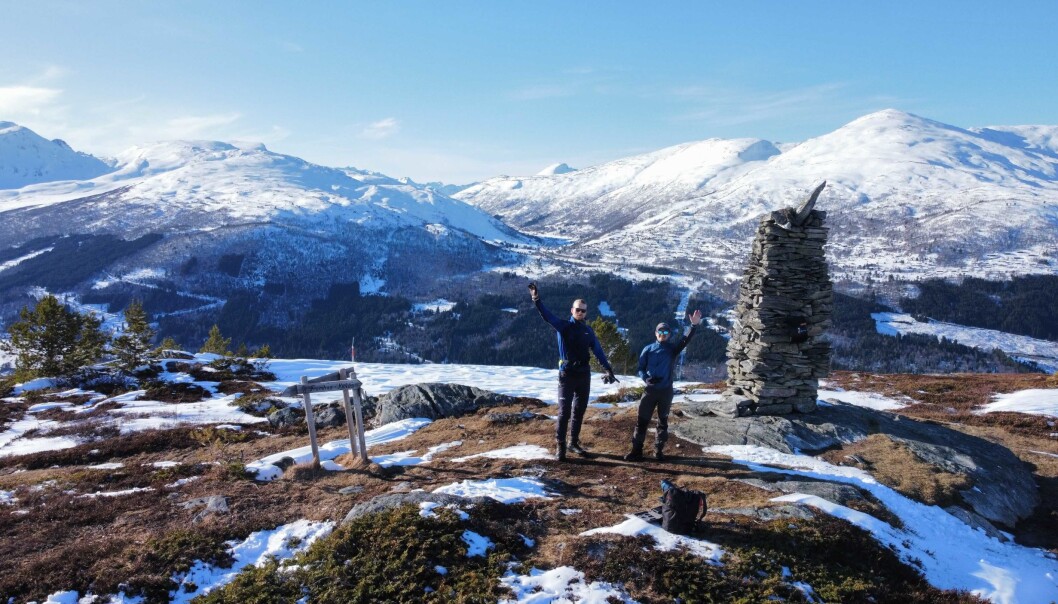 Embedded Software Developer - Forkbeard | Oslo
We are taking the GPS revolution indoors!
Our mission is to provide the world with the ability to locate people and equipment in the great indoors. Our solution pinpoints a person's position indoors using ground-breaking patented ultrasound technology, and the device already in your pocket – a smartphone.
Furthermore, we contribute and help during the Covid pandemic, we developed a system for contact tracing, but also a social distancing solution that monitors how well people are able to keep their distance at work or at events. We can also analyze if there are certain areas in real-time, where there is too high risk of exposure so that measures needed can be put in place. This technology used has also gotten a lot of interest for non-covid uses and will stay important long after this pandemic.
We are now looking for someone with experience or a keen interest in joining a technical team that work with Embedded development, and which also are working towards making a difference. If this is you, continue reading!

Forkbeard: We are taking the GPS revolution indoors

Forkbeard Technologies AS was established in February 2019 as a sister company to Sonitor Technologies AS. Building on Sonitor's 20-year tradition of excellence in ultrasound-based positioning, Forkbeard Technologies provides the technology and building blocks to take the GPS revolution indoors.

Your job?
You will be responsible for design, development and testing of the firmware on our infrastructure devices. Your engineering expertise will be challenged on embedded programming for battery-powered devices, radio communication protocols, ultrasound signal processing and much more. You will also help maintain and develop our build system and infrastructure.
You are inquisitive by nature and thrive in an entrepreneurial environment, where you can make a large impact and take part in steering deliveries in the optimal direction. As a team member, you are open and resourceful while enjoying delivering as part of a team. Drive and hunger to learn and develop yourself can in some cases score higher than experience.

Who are you?
Key responsibilities:
- Excellent skills in C and/or C++
- Experience with embedded development
- Good knowledge of python, shell scripting, or similar
- High level of self-motivation and ability to work independently as well as part of a team
- Strong communication skills
- Can-do attitude and ability to focus and deliver
It is also beneficial, but not crucial if you:
- Have a Master or bachelor's degree in Software Engineering or related field
- Are familiar with Nordic uCs
- Are familiar with embedded Linux systems
- Have a good understanding of race conditions, ISRs, timers, uarts, peripherals
- Have knowledge of wireless communication protocols (BLE, NB-IoT, etc)
- Have experience with continuous integration
- Can tell if a transistor is active high or low and read basic schematics
- Know your way around a logic analyzer and an oscilloscope


Technologies we are currently using:
- C / C++
- Embedded LFinux
- Python
- Jira
- Gitlab
- Nordic uCs
What we can offer you?
- Small, dynamic and thriving organization, where the contribution from every single individual employee has visible and tangible impact
- Empowerment and ability to grow with the company
- Flexible with home office (but we sure hope you want to be a lot in the office)
- An opportunity to contribute to bringing GPS-like positioning to the great indoors
- Innovative company and people (we like to solve problems others can´t)
- Modern offices at Sollerud beach, close to Lysaker train station with excellent facilities, including free gym
- Competitive salary and overall compensation package
- Options program
Next step
Our recruitment partner, Jonas Haneborg in AvantGarde Search, is ready to hear from you if you would like to apply for the position or if you just want a bit more information. Everyone who makes an inquiry will receive a prospectus with a lot more information about the company and position. You can contact Jonas on LinkedIn, phone: +47 97 06 02 18 or on mail: [email protected]
If you want to apply, you can do this easily by uploading your CV or a link to your LinkedIn profile.
Candidate applications will be assessed promptly upon receipt, so it is a good idea to apply early.
Welcome to forkbeard, we will guide you indoors!