LEDIG STILLING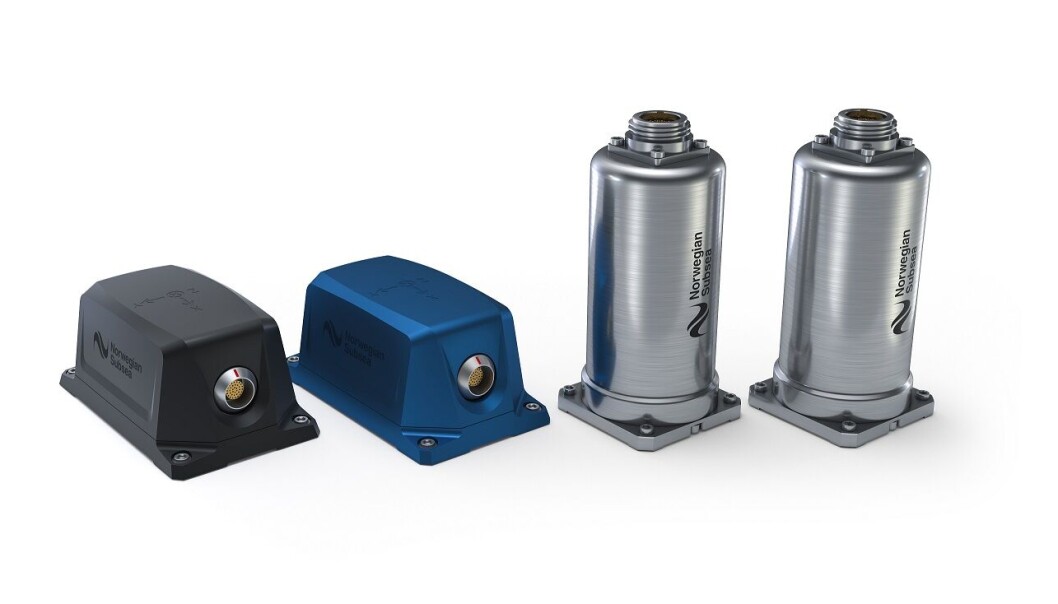 Embedded Software Engineer | Norwegian Subsea
Creating better and more affordable motion sensors for users in marine, land and subsea industries

Stillingen er ikke lenger aktiv.

Are you passionate about sensor technology? Do you have a background within embedded software and signal processing? Would you like to be an integral part of the success of a Norwegian tech company with ambitious international growth plans?
Then we would very much like to hear from you. Welcome to Norwegian Subsea at Skøyen in Oslo!
About us
Norwegian Subsea delivers high performance Motion Reference Units (MRU) and motion sensors for marine, subsea and land use. Our products combine MEMS sensor technology and sensor fusion algorithms to give accurate and reliable motion, velocity and acceleration measurements for control and monitoring applications.
We are a fast-growing supplier of motion sensors to clients worldwide in industries such as ship motion monitoring, hydrography, green energy, and subsea oil production.
The position as Embedded Software Engineer
In this position you will have responsibility for developing, implementing, testing and maintaining embedded software for Norwegian Subsea's products with focus on embedded platforms and signal processing.
A top priority will be developing software, and help designing/selecting hardware for Norwegian Subsea's new INS systems for subsea applications.
Other tasks are to maintain and upgrade software on our current products (MRU, motion reference unit).
Key tasks and responsibilities:
Development of software for Norwegian Subsea's embedded platforms
Development of software test routines for embedded systems
Organization and maintenance of software libraries and architecture
Develop and maintain software for embedded systems and FPGAs
Implement signal processing and navigation algorithms (e.g. Kalman filter)
Optimize code for increased performance on embedded platforms with limited capacity
Prototype and test new hardware/microprocessors and code
Develop HIL systems for testing
What can we offer?
We hope that you find our journey ahead as exciting as we do. We have invested significantly in our sensor technology, and you will now be an integral part of securing state-of-the-art quality to our products. Your work and your impact will be central to the company`s future success and growth. You will take part in developing new products as well as maintain and upgrade our existing products.
We can offer:
Competitive salary and benefits
Competitive bonus arrangement
Offices central to public transport at Skøyen
Solid financial backing
Global high-profile customer base
Flexible work hours
Working with new technology
Be part of growing a young tech company
Who are we looking for?
You have between 2-5 years of relevant work experience with a Master of Science in Engineering (Cybernetics/Software/Computer Systems). You are a fast learner who can keep focus over time and thrive working independently in a small organization. It is also desirable that you have experience or expertise within the following technologies:
Software
C/C++, Python, Labview, Matlab, Real-time FPGA programming, Linux OS, Communication protocol (Ethernet, Serial (RS-232, RS-485), Modbus TCP etc.)
Math
Control systems theory, Sensor fusion algorithms, Digital signal processing, Kalman filters
Next step
Thank you for your interest in this position. We sincerely appreciate your time. If you are inspired by this opportunity, please apply via the apply button. Alternatively, please get in touch with our recruitment partner, Patrick Thomassen Engen in AvantGarde Search, for a detailed prospect about the position, Norwegian Subsea and the process.
Thank you for reading and we look forward to your application!