Ledig stilling: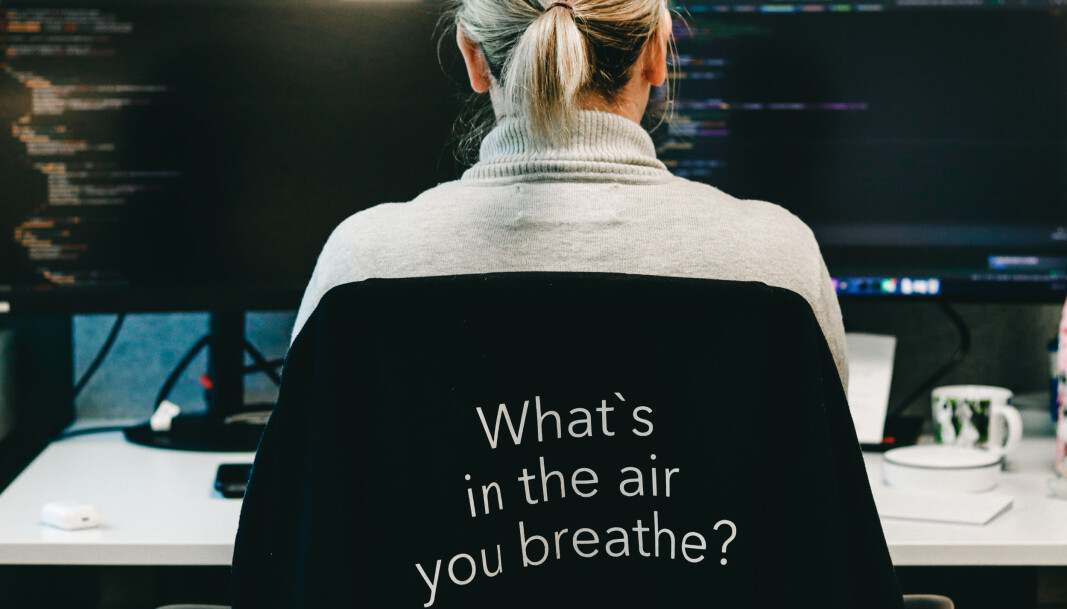 Empowering the world to breathe better – Sales Development Representative
Stillingen er ikke lenger aktiv!
Are you passionate about sales, or do you want to start a career in sales? Are you dreaming of making an impact with your work and empower people around the world to breathe better? Are you curious about technology, not afraid of challenges and love talking to people?Airthings for Business is growing fast, and we are now looking for a sales development representative to be part of this great journey. You will work based at our office in Oslo and be part of a diverse, hard-working, fun and international team.
Airthings—Our business & people
Empowering the World to breathe better
Airthings is a global tech company creating world-class air quality and radon monitors for people and businesses. Led by a team of experienced scientists, engineers, developers and visionaries. Airthings is on a mission to ensure people around the world take control of their air quality through simple, sustainable and accessible technology solutions – making radon and air quality solutions an essential and universal element for every building or home.
You will join a company really going places with huge international expansion plans. We have big goals, challenges and learning opportunities. Our international environment has a focus on diversity and inclusion, and out of our 100+ employees, we (so far) have 29 different nationalities. And we want more! You will get to work with a group of people with high competence, that are fun, caring and a bit "crazy."
Key responsibilities
This is what you will achieve in the next 12 months:
You will be an important piece of the puzzle as we build and develop our inside sales organization hunting for new customers.
You will primarily be working with outbound sales, generating qualified leads on behalf of our partners and our own sales organization.
You will book meetings and work closely with our partners of Airthings Sales to ensure a great handover.
You will research, build and maintain list of prospects that can be contacted by phone, e-mail, and social media, LinkedIn in particular.
You will manage inbound leads, qualifying them to sales-ready leads or nurture them until they are ready.
You will help us understand the competitive landscape and secure relevant feedback from the market is fed back to sales, marketing, and R&D.
You will be a great brand ambassador for Airthings for Business and help us achieve our ambitious goals and KPI's.
Key qualifications & skills
This is what we are looking for:
Ideally someone with 1 year + experience from a sales position, but we are also open for someone that that wants to build a great career in sales.
Some B2B sales experience would be of great benefit.
Someone with experience from scale-up/growth companies.
You have both interest in digitalization and technology.
Someone with excellent interpersonal, written, and oral communication skills.
Someone with knowledge of, or experience selling SaaS (Software as a Service).
And this is what we believe will drive your success:
You are a passionate and enthusiastic hunter that have an ambition to build a great career in sales.
You love challenges and are fueled by a competitive mindset, like working with clear targets & KPI's.
You are comfortable using phone as your primary tool to reach out to your prospect lists.
You are structured and self-going.
You like to think "out of the box"
You are curious by nature and not afraid to challenge your customers.
You thrive and perform in an environment with high activity levels.
You are fluent in Norwegian and English, both in writing and speaking. Other languages would also be a great bonus.
Perks & benefits:
Competitive pay and benefits, including pension and insurance.
Annual KPI bonus.
Stock options program that gives you the opportunity to invest in the company.
Flexible work hours & a place where work-life balance is highly valued.
An inclusive and safe work environment where diversity is embraced.
Opportunities for continued growth and learning.
Social events & fun – We work hard and play hard with regular social activities;

Weekly company-wide Friday lunch and get together.
Monthly salary beers with quiz and fun.
Company retreats like hiking mountains, skiing and other activities.
Regular holiday parties.
Quarterly team building activities.

City center location, with one of the best canteens in town (Oslo).
What's next?
Thank you for your interest so far. Hopefully, you have been inspired to apply. If you would like further information prior to applying, please feel free to get in touch with our recruitment partner, Erik Falk Hansen in AvantGarde Search. Erik has a detailed prospect he happily send to you. [email protected]
We hope to hear from you and welcome you to Airthings, where we DARE, LOVE, and FOCUS
Read more at www.airthings.com