LEDIG STILLING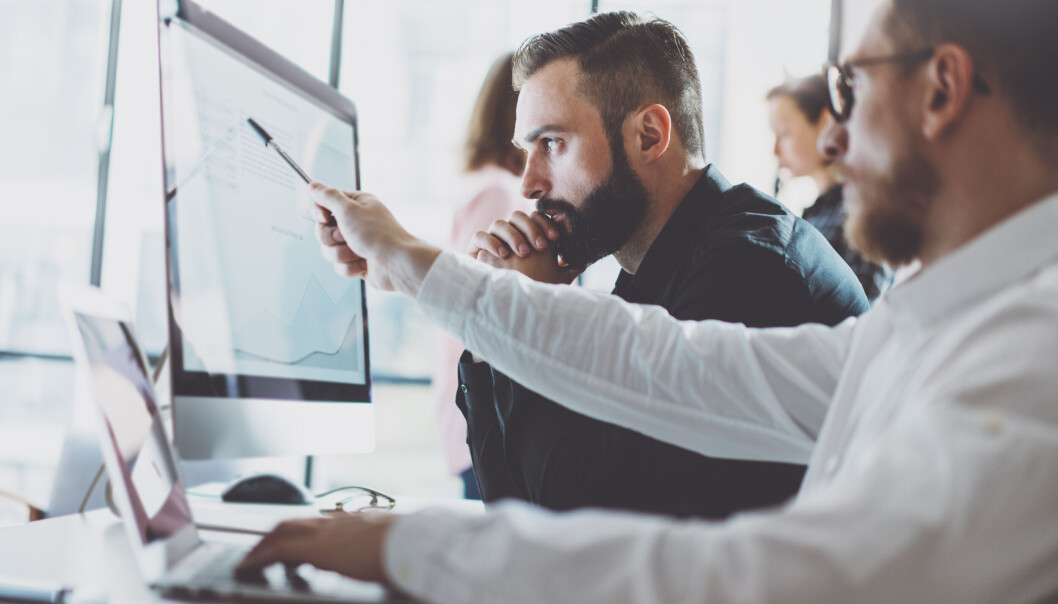 Financial Quant Analyst | Quantfolio AS
Do you want to join one of Norway's most exciting FinTech companies?

Stillingen er ikke lenger aktiv.

Quantfolio delivers high-end investment and saving solutions to banks, wealth managers and financial institutions. In Quantfolio you will work with the biggest and brightest brands in the business, supporting them to conquer digitalisation and scalability, as well as increasing the quality and sustainability of services they deliver to their customers. Our technology will reach more than 3 million savers and investors before the summer, and we are expanding. This is an opportunity to join a FinTech scaleup with international growth ambitions and the skills to fulfil them.
We are now looking for a range of ambitious talents that are motivated by joining our mission to transform investment advisory.
Job description
As a Financial Quant Analyst your are responsible for the financial methodology used across our platform. This is an important role in the company and you will contribute with competence to maintain and develop new methodology that can be used to take our products to the next level. You will work closely with a competent team of product owners and developers to develop and implement state of the art financial methodology that will reach millions of end clients. You have a strong passion for financial methodology and are curious about how this can affect financial advisory and the investors wealth.
Responsibilities
Develop and maintain financial methodology for risk models, portfolio optimization, factor based investment strategies etc used in our products
Responsible for financial datasets
Financial research and model development
Keep track of industry research and regulatory changes
Be a liaison between our clients and the development team making sure our products are developed in accordance with our customers current and future requirements
Work closely with engineering and the rest of the product team to make sure products are developed according to our methodology
Wanted Qualifications
Bachelor's, Master's or PhD degree in Computer Science, Mathematics, Statistics, or equivalent field
Exceptional quantitative and analytical skills
Passion for technology, software development, and mathematics
Proficiency with development in Python
You work well in teams
Strong written and verbal communication skills in English
About Quantfolio
Quantfolio AS is a fast growing Bergen-based FinTech software company delivering in-house developed roboadvisors, financial advisory solutions and research platforms to banks, family offices and wealth managers in Northern Europe. We empower our clients with our machine-driven investment components and modern design to make better decisions, automate processes and allow them to bring new innovative financial end-user products to the marked.
Our products range from full self-service robo advice frontend and backend, to comprehensive solutions for the financial advisors. Our team consist of passionate and highly skilled individuals, ranging from serial tech-entrepreneurs, traders, quants and senior developers with PhDs. Among our team, our clients and our partners you will be building the solutions for the future for banks and wealth managers. This is a great place for a person with a strong desire for professional development.
Quantfolio's backend is built with python, running on azure. We use continuous deployment with Azure DevOps. We are using agile development method.
Our HQ is based in Bergen with distributed development teams.
Working at Quantfolio
A chance to join one of Norway's most exciting and fastest growing FinTech companies backed by Sbanken and Storebrand
Joining a mission to put sustainability at the core of savings & investment advisory
Great working environment located centrally in Bergen, soon opening offices in Sweden and Amsterdam
International opportunities
Autonomy at the work place with the chance to influence both technical and business decisions
Equity ownership
Fixed salary + benefits
Working with the most acclaimed customers in the Nordics & Europe
Well-funded company
For further information contact Martin Wik Sætre:
on phone +47 974 67 191
or email [email protected]