LEDIG STILLING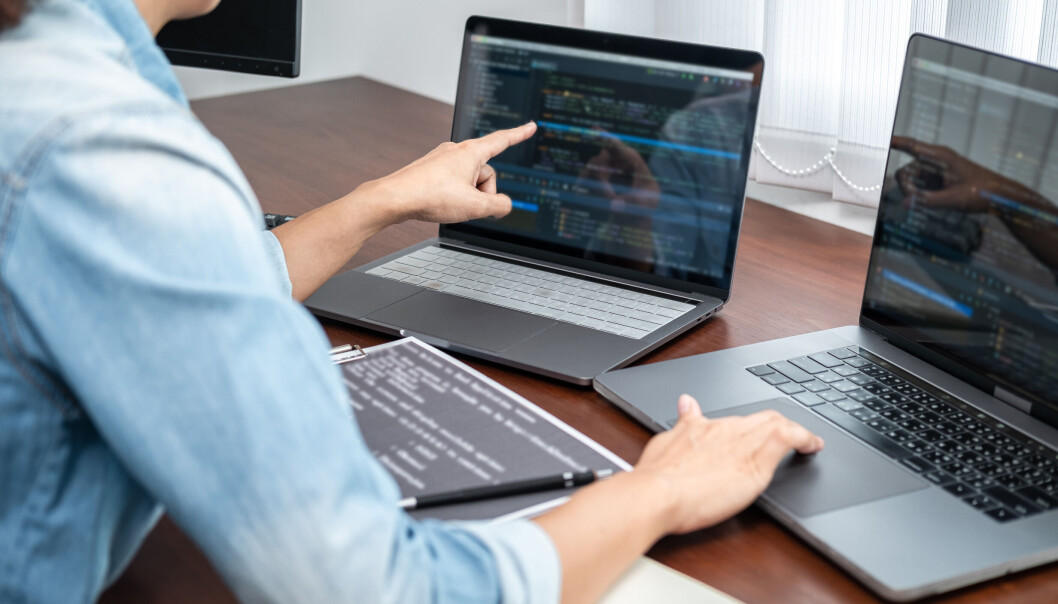 Full Stack Developer | Quantfolio AS
Do you want to join one of Norway's most exciting FinTech companies?

Stillingen er ikke lenger aktiv.

Quantfolio delivers high-end investment and saving solutions to banks, wealth managers and financial institutions. In Quantfolio you will work with the biggest and brightest brands in the business, supporting them to conquer digitalisation and scalability, as well as increasing the quality and sustainability of services they deliver to their customers. Our technology will reach more than 3 million savers and investors before the summer, and we are expanding. This is an opportunity to join a FinTech scaleup with international growth ambitions and the skills to fulfil them.
We are now looking for a range of ambitious talents that are motivated by joining our mission to transform investment advisory.
Job description
Quantfolio is scaling up - are you the right person to join and have an impact on our journey? We are looking for a confident and experienced Full Stack Developer, with a passion for cloud technology and good user experiences. The position will be working closely with the product management team, architect and development teams to deliver scalable solutions for the biggest brands in the business. You will be working with the latest technologies, and will have a major impact on how we can best solve our customers' problems. As a Full Stack Developer in Quantfolio you will be working in a highly skilled team, maintaining and developing our cutting edge investment advisory software.
Responsibilities
Contact point for clients during and after implementation of our solutions, follow up progress on client and Quantfolio deliverables
Configuration of customers' investment approach in our solutions, i.e. risk model, investment universe, portfolio construction, cost model
Configuration of visual design (customer branding) of solutions and reports
Coordinate and execute yearly risk assessment and other regular client obligations
Execute monthly/quarterly meetings with clients to discuss feature requests, and product enhancements
Execute training sessions for customers' financial advisors, and support users when they have issues
Wanted Qualifications
Bachelor or higher degree in computer science
Thorough knowledge of React and JavaScript
Thorough knowledge of Python
Experience building and maintaining REST APIs
Experience working with SQL + NoSQL, preferable MySQL and MongoDB
Experience with high-security software development is a benefit
Experience with any of the following keywords is beneficial:
- Docker
- K8s
- No-Downtime deployments
- Flask
Work well in teams
Great attention to details
You take responsibility for the tasks assigned to you and strive to complete them with high standards
You ask if you have a problem or issue
You write and speak English fluently
About Quantfolio
Quantfolio AS is a fast growing Bergen-based FinTech software company delivering in-house developed roboadvisors, financial advisory solutions and research platforms to banks, family offices and wealth managers in Northern Europe. We empower our clients with our machine-driven investment components and modern design to make better decisions, automate processes and allow them to bring new innovative financial end-user products to the marked.
Our products range from full self-service robo advice frontend and backend, to comprehensive solutions for the financial advisors. Our team consist of passionate and highly skilled individuals, ranging from serial tech-entrepreneurs, traders, quants and senior developers with PhDs. Among our team, our clients and our partners you will be building the solutions for the future for banks and wealth managers. This is a great place for a person with a strong desire for professional development.
Quantfolio's backend is built with python, running on azure. We use continuous deployment with Azure DevOps. We are using agile development method.
Our HQ is based in Bergen with distributed development teams.
Working at Quantfolio
A chance to join one of Norway's most exciting and fastest growing FinTech companies backed by Sbanken and Storebrand
Joining a mission to put sustainability at the core of savings & investment advisory
Great working environment located centrally in Bergen, soon opening offices in Sweden and Amsterdam
International opportunities
Autonomy at the work place with the chance to influence both technical and business decisions
Equity ownership
Fixed salary + benefits
Working with the most acclaimed customers in the Nordics & Europe
Well-funded company
For further information contact Martin Wik Sætre:
on phone +47 974 67 191
or email [email protected]