Ledig stilling: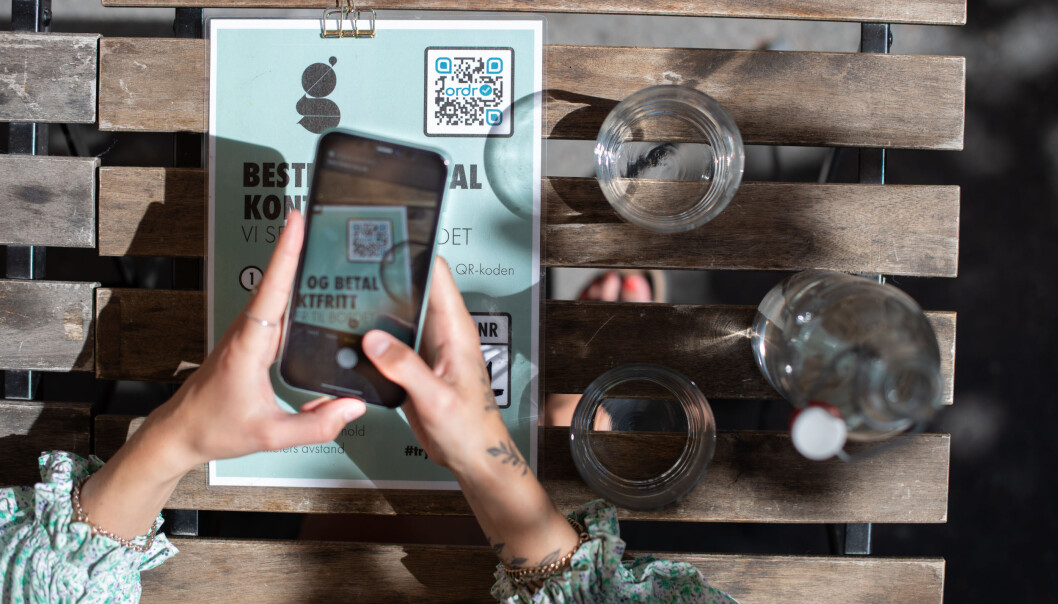 Full Stack Magician | Ordr
Are you into restaurants, bars, agile teams and full stack development? Can you see yourself being a part of a company born in the cloud and referred to as one of the Corona Rockets? Look no further!
Are you into restaurants, bars, agile teams and full stack development? Are you a person who has a constant need to improve your skills, learn from your mistakes, and take continuous action on your ideas? Can you see yourself being a part of a company born in the cloud and referred to as one of the Corona rockets? Look no further!
The Corona rocket
Ordr was born as a primitive solution that served guests that wouldn't leave their table for ordering, and the solution was first tried at a festival in Stavanger. It was a success, and from June 2019 until March 2020 we had a steady growth. In March, Corona came for a visit and decided to close all the restaurants in Norway, and we almost immediately saw this as a potential to make a strategy for the journey we had ahead of us. Everything was to be digitized at this time, and it was important that Ordr made the best solution when Bent was to say that restaurants were to reopen again. We did!
The product the guest sees today is a "scan the QR code and order food and beverage-solution". Behind the solution, there is a lot of technology and ideas integrated to each other, that aims to create a fantastic experience and creates value both for the guest and the staff at the restaurant. The solutions available today are such as a virtual POS system, digital menus, QR payment, flexible dining, discount codes, insights for the restaurant, solutions for partner restaurants and accounting integration. All the restaurants need for our solutions is their own equipment and a tablet.
When the pandemic really took hold in the restaurant industry, we were afraid, but Ordr became a corona rocket and a handful of restaurants in Norway quickly became close to 700 clients. We also kept being one of Norway's most exciting technology companies and is now a leader in mobile ordering in the restaurant industry. In short time, Ordr has grown to 53 employees, and among them you will find skilled people who love to work with the best technology and the smartest solutions. The head office is centrally located at Rådhusplassen in Oslo, in addition to offices in Stavanger and Bergen.
Covid can't stop us, and borders can't either. Ordr is about to grow out of - but not away from Norway, and we are in full swing to conquer the world with solid investors having our back. We have already gained a foothold in Sweden and are also entering the markets in Denmark and UK in short time. Aside from what we are working on today, we have many exciting ongoing projects and will soon be launching solutions for waiters, cash- and card payment and inventory management.
The Ordr way of working
At Ordr, things are done a bit differently. There is no corporate nonsense, and no old-fashioned hierarchy. Instead, we work in small, self-sufficient, autonomous teams with full cycle development. This means the teams work on projects from the idea stage all the way to launch and operations, which includes insight, design, build and run. In other words, it is the teams that owns both the product and its value.
Each team picks the problem they want to solve, so there is no micro-management, no hiding behind fancy job titles and no one telling you what to do. You can think of the teams like start-ups within a start-up that learn from each other.
We´re going to be upfront – the way we are working doesn't suit everyone. But if freedom, autonomy, and life-affirming, head-scratching professional challenges rock your world, we could be a match made in the clouds.
Your role
As a full stack developer, you will be a part of the Customer Solutions Team. This is a small, but rapidly growing team that works on the restaurant experience, including the printer app, POS, reports, menus and admin. In this team Jørund holds the role as the product manager, Markus is the tech lead and the rest of your squad will be Anchal, Sanela and Mathias. As of today, the team have the resources to do what is necessary and a little more, but we have many more ideas and experiments we want to execute. Due to great ambitions and high innovation spirit, we now need you to contribute to both idea development and implementation, but also help us meet the demand in the market.
The main focus for this position will of course be development, but you will also be involved in creating products such as: partner networks where restaurants can share menus between each other, waiter order, open bill, cash drawer and card terminal and inventory management and a lot more.
There is no such thing as a typical week at Ordr, as we are still in a phase where we are growing, building new solutions, expanding and launching new products all the time. Therefore, we are a little unsure of exactly what this role will entail, but we can assure you it will be the best thing since sliced bread.
Through the week you can expect to both initiate and explore new ideas, couple programming and co-creation. Nevertheless, the role is guaranteed to involve, but never limited to the following responsibilities:
Write beautiful and charming code. Good craftsmanship is alpha omega.
Contribute to idea workshops and problem solving
Release new code for the test and production environment
Peer review of code
Explore bugs
Test what the team develop
Implement analytics and measurement tools, as well as monitor the results
Meet our clients
As of now, there is no one on-call, but the moral is that if you make a mess, you also clean it up. Usually there are no problems and failing while learning is a part of the job.
The stack
Exploring the stack at your new workplace can be interesting - you often come across legacy and junk. Especially hardware and physical products tend to be a bit old-fashioned. In Ordr, we have a small and handy technology stack that is both free from debt and history. The entire company is based in the cloud, and our vision is to be able to make changes in the code base whenever we need to.
Mainly we use Java (spring boot), Typescript, react, angular, AWS, Git and PostgreSQL, but we also use Swift, Figma, Miro and Cypress sometimes. Aside from this, we now and then add a little spice with other technology, and the team also find Google Analytics insightful.
Ordr are offering
Competitive salary and shares in the company
A generous literature budget and a good bookshelf
Support for events, courses and conferences
Support for telephone, internet, equipment and other things you need to do a good job
An innovative and social work environment in an assertive and agile company
Welcome to the end of the advert
We are happy you made it to the end of this advert. Hopefully you find the job tempting since you're still here. We guess you are waiting for some requirements? Well, they aren't that hard, but here they are:
You are of course getting triggered by the advert
You define yourself as a full stacker
You have minimum 1,5 years of relevant experience with some of the main technologies mentioned above, and the will and persistence to learn the ones you don't know
You are fluent in Norwegian, Swedish, Danish or English
You have a way of thinking that enables you to overcome challenges, be decisive, and accept responsibility for your outcomes
The most important: You have an entrepreneurial, innovative, super agile mindset, you like creating things with others and you would love to be a part of Ordr and the journey we have ahead of us
Want to ride the rocket?
If you meet the requirements and want to ride the Ordr rocket, then we would very much like to hear from you - you can apply via the apply button right away if you would like to!
At this stage we only require a copy of your CV or a link to your LinkedIn profile, and with that we'll provide you with a full prospect with a lot more info and find a way to get to know you.
For any questions regarding the position, please contact our recruitment partner in AvantGarde Search, Lotte Gjørsvik ([email protected] / 46773573).