Ledig stilling: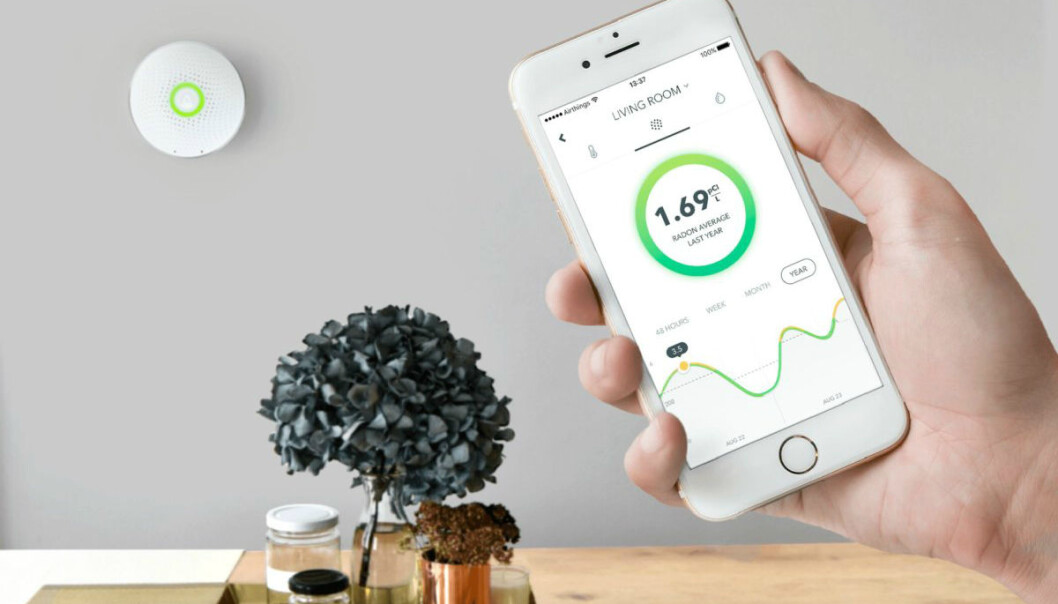 Head of Consumer Products - Airthings
Stillingen er ikke lenger aktiv.
Imagine working with something you are passionate about and at the same time being integral in empowering the world to breathe better? Imagine working for a company with global ambitions that prides itself on crafting products users love 💖 ? Imagining working with world class products having received The Best Innovation award from TIME Magazine and multiple CES Innovation Awards.
The Head of Consumer Product will be responsible for our suite of products consisting of hardware and software solutions which are used by hundreds of thousands of users globally. The products are among the top sellers in their category on amazon.com and are distributed in the biggest retail chains globally like Best Buy, Home Depot and Elkjøp. Our products help people live healthier lives by monitoring and allowing them to understand and take control of the air they are breathing.
Not only will you be working with great and important products, but you will also be instrumental in building a global brand, with the ambition to be the world leading provider of air quality solutions. Our latest initiative for raising awareness around air quality is sponsoring the Champions Chess Tour. The Airthings Masters will have chess players from all around the world using our product to demonstrate the importance of great air quality:
https://championschesstour.com/airthings-masters/
If all this appeals, we would love for you to join us and take our consumer product experience to the next level!
You will
As the Head of Consumer Product, you will be integral in bringing our products and solutions to consumers worldwide 🌎
Key responsibilities:
The consumer product team, as the rest of the company, is fast growing. It will be your responsibility to lead the team and recruit the best talents to grow the team further (Lead)
Everyone in the organization should have the same picture of what the consumer solution is and what it should become. You have to own, develop and maintain the consumer product vision and roadmaps, and communicate clearly across the organization how we will achieve those plans (Vision / Roadmap)
Make sure we have a good balance between prioritizing building customer value, improving quality and internal business needs (Priorities)
You will be responsible for ensuring that the customer value and quality of existing products in the market exceeds customer expectations (Product ownership/quality)
Build a data driven and customer focused product team (Customer focus)
You should make sure that we have a structured approach to collecting input from stakeholders across the organisation, but even more importantly, data from our customers. This data should be the foundation of your plans for the consumer solution (Data)
You will be working closely together with the commercial team to understand what they see as market needs and make sure that they are well aware of what product improvements or releases are coming next (Commercial)
We would expect you to :
You are currently or have been a Product Manager, Head of Product or had a similar role
Been driving a product strategy with focus on users
You have led a cross-functional team with engineers, product managers, marketers and designers
Great communication skills are expected for this role!
Experience with working closely with end customers to take informed product decisions
Strong analytical, strategic and coordinating skills
We would expect you to have a technical background, ideally with a background from engineering or software development
Years of experience working with product or project management, ideally with a SaaS based software solution or a data analysis product
Be willing to travel to visit customers anywhere in the world
We will:
Always strive to create valuable and loveable product experiences
Provide scalable and accessible technology solutions to serve people and the planet
Continuously educate the world on how air affects our lives
Build an agile international organization with great people that care about making a difference
The Airthings Product Team...
is focused on creating awesome product experiences
believe that product management is an art and a science
are not scared of trying and failing
work hard and play hard
If this sounds like you, we hope you will come by to meet us soon!
How do we work with Product in Airthings?
You will also be the 12th member of our product team in Airthings. We are an international team consisting of Product people, Project people, and Designers responsible for a portfolio of digital and physical products targeting consumers, businesses and professionals. We have a strong dedication towards making products that are sustainable and that impact people and our planet in a positive way, so our team also includes a Sustainability Manager.
Product Management in Airthings is not inscribed in stone. We are all curious and continuously learning how to manage a very diverse product portfolio that includes both hardware and software. We hope you can bring your own ideas on how to manage "product".
Our main product management tool has been Aha!, but we recently opted for ProductBoard. We are all still new to this tool, so you do not need to worry if you do not have experience with using it - neither have we! Our designers mostly work in Figma, we use Slack for communication (packed with bots and integrations to keep our finger on the product), Intercom helps us stay in touch with our customers, and we use Beamer to communicate product updates and capture NPS. There are actually more tools we use, but we do not want to bore you with a list of SaaS solutions. This should give you a flavour of how we work.
If you have any questions related to the role, please contact Synne J. Livang on [email protected].