Ledig stilling: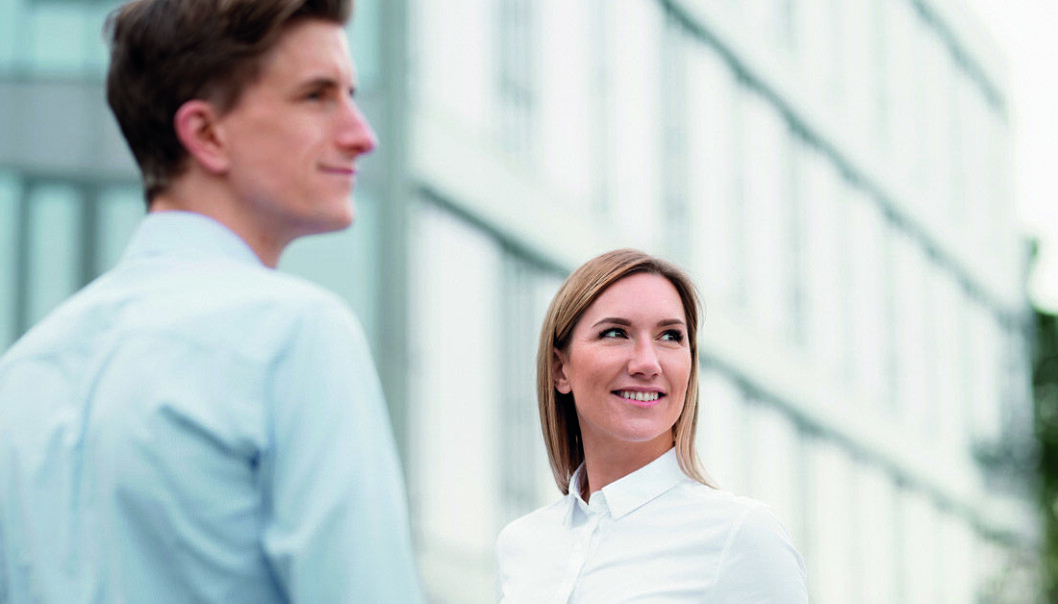 Head of Hydrogen Asset and Business Development - Hydro
Stillingen er ikke lenger aktiv
Do you want to shape a sustainable future?
We are Hydro, a global family of 30,000 people, present in a broad range of market segments for aluminium and metal recycling, and energy and renewables, offering a unique wealth of knowledge and competence.
We have a proud history and are committed to leading the way in shaping a sustainable future by developing natural resources into innovative products and solutions. In doing so, we truly believe that our people matter the most to make the difference.
Click here to explore our world and the heart of our operations.


Head of Hydrogen Asset and Business Development
We need to move away from fossil fuels, and for the world to reach net zero emission in 2050 we need renewable hydrogen. Hydro Hydrogen, Hydro's new renewable hydrogen company, will help drive the uptake of green hydrogen in sectors we can't directly electrify – such as big parts of industry, long-distance transport and shipping. The EU calls hydrogen the 'the missing part in the puzzle to a fully decarbonized economy'. We aim to be part of solving that puzzle.
We are an industrial venture with global ambitions, building on Hydro's 115 years of experience within renewable energy and industry development to build world-leading capabilities and operational performance.
Hydrogen is only as clean as the methods used to produce it, and our hydrogen is based on hydro, solar and wind power. Together with our partners, we have access to a global network of sites with large predictable offtake and favorable power sourcing agreements.
We aim to be an early mover in the hydrogen industry and help industries succeed with their energy transition and cut emissions. If you are keen on an exciting job where you are part of tackling the key issue the world is facing, then join us!
We are now hiring our Head of Hydrogen Asset and Business Development. As part of the Hydro Hydrogen Development team, you will join an industrial venture and play a pivotal part in creating a sustainable future. You should bring with you a good understanding of emerging hydrogen value chains, complementary infrastructure and business drivers, and will be expected to turn this knowledge into an actionable strategy through new business development, partnerships and projects.
Areas of Responsibility
Asset and Business Development will have the following interfaces:
Development of integrated hydrogen solutions for customers (across all regions globally) inside Hydro
Development of integrated hydrogen solutions for external customers in industry and transportation
Work closely with authorities, policy makers, suppliers and clients to develop hydrogen value chains
And as a key lever to creating value, work closely with our strategic partners
As Head of Asset and Business Development (ABD) your main responsibilities will include:
As part of the development management team, lead the global ABD activities of Hydro Hydrogen
Build and lead a team of project development managers to deliver on our growth ambitions
Grow our capabilities in hydrogen hub development and integrations across relevant industrial sectors
Work closely with the commercial business unit to realise new business and drive pipeline development
Develop our strategic approach towards establishing optimal beachheads and value chain growth
Clear internal communication with the senior management team and other key stakeholders
Lead holistic business assessments, early phase hydrogen developments and programmes
Develop deep partner, supplier and customer engagement across are range of sectors
Qualifications
Deep and leading knowledge of hydrogen markets and value chains
University degree in engineering/business/industrial economics or equivalent
10-years' experience from leading roles in the energy value chain, renewables or decarbonization
Experience and demonstrated success in creating, leading or supporting strategic partnerships
Availability to travel to meet relevant authorities, suppliers, partners, clients and to conduct site visits
Experience with power markets and design for flexibility and balancing services is an advantage
Knowledge with interfacing energy technologies such as solar and batteries is an advantage
Experience in working with fuel synthesis or hydrogen derivatives is an advantage
Experience from the maritime sector is an advantage
Fluent in English, both oral and written. Norwegian, German or Portuguese is an advantage
Experience from a leading consultancy firm is an advantage
We believe that you're a good fit for this role if you combine an analytical and structured approach with a strategic and commercial mindset. You communicate effectively to make an impact and successfully build networks and partnerships. Others perceive you as open, collaborative, and trustworthy.
What we offer
This is a unique opportunity to be part of an industrial company with global ambitions in the fast-growing renewables business. Commencement will be as soon as possible and you will join a hard-working and fun-loving team, triggered by doing their best in an international and dynamic work environment. You'll have room to shape your own role and really make your mark on our way forward.
Apply before: 09/19/2021
If you have any questions, please contact:
Hiring manager:
John Barry, Director Project Development in Hydro Hydrogen
Phone: (Norway +47) 91388493
Recruiter:
Astrid Skogen
Phone: (Norway +47) 98006451
Please enclose a cover letter and copies of relevant academic transcripts, diplomas, certificates etc. Only applications received through our online system will be considered, not via e-mail. As part of our recruitment process, we use Semac for background check.