Ledig stilling: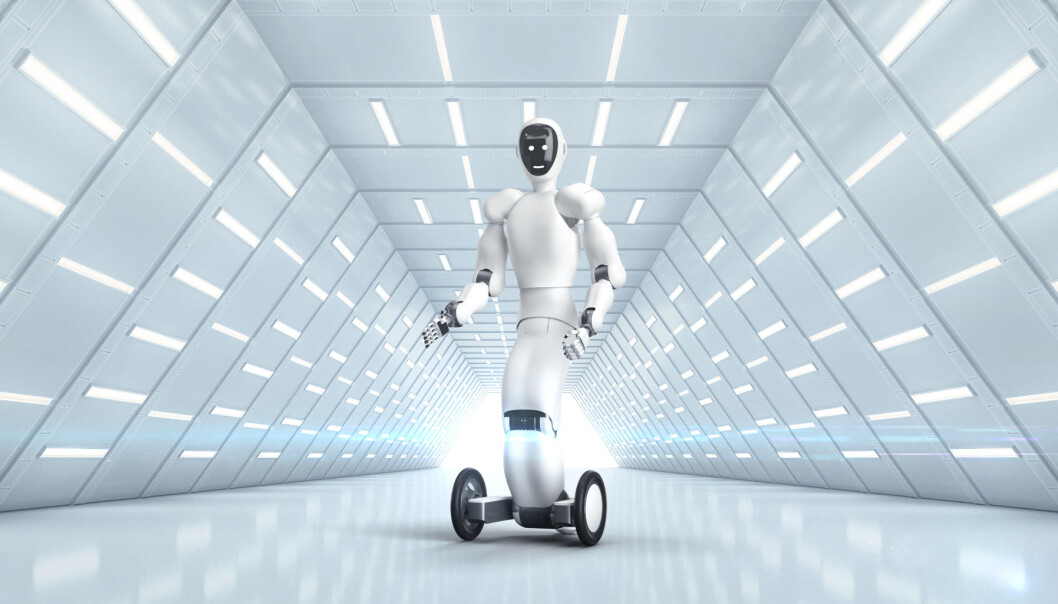 Head of Recruitment & Growth – Halodi Robotics
Come join us and help us bring humanoid robots to everyone!

Stillingen er ikke lenger aktiv.
Are you passionate about people, recruitment, and technology? Are you ready to become part of something truly revolutionary? Are you motivated by being able to say; We did it?
If so, become our Head of Recruitment and Growth and help build awesome teams! Welcome to Halodi Robotics.
An introduction
Halodi Robotics develops and sells the world's most capable humanoid robots and core robotics technologies, with the goal of disrupting health care, guarding, retail, and the consumer market.
We are looking for an experienced and energized individual to help us execute on our recruitment and growth plans! We have employees in Norway, the US, Canada, and China, and will continue to build a global team. In addition to our Moss HQ, we also have an office in Oslo, close to the central station.
At Halodi Robotics, we take a holistic approach to building robots; all components of our robots are developed in-house including motors, transmissions, sensors, electronics, controls, and AI. Our technical staff will get the opportunity to develop skills in all these areas and find unique solutions across domains.
The company is backed by strong strategic and industrial owners and is planning to go public in 2022!
The position (Short- and long term)
Halodi Robotics is hiring the best technical minds in their field to stay ahead of the competition by securing the best talent internationally. This position is integral in ensuring that we meet our ambitious goals.
At present, recruitment is carried out by multiple stakeholders within the company, but we now wish to take a more structured approach to recruitment and establish a dedicated recruitment role. The company is aiming for an IPO in the next 2 years, and we are in a high-growth phase!
Reporting to the CEO, you will be working on defining and developing our hiring strategy, building global candidate pipelines, and supporting the growth of our technical teams.
You will have the overall responsibility for sourcing and selecting the best talent globally, as well as taking care of the pre-boarding and on-boarding processes. You will design and develop our recruitment processes to the highest standards and ensure that Halodi Robotics stays ahead of our competition in relation to the tools used in securing the best talent.
Selection of key tasks and responsibilities:
Administer and coordinate the recruitment process from A to Z.
Source the best international talent through advertising, proactive search, and other methods.
Meet with line managers to discuss needs, establish critical skills, and experience and design a recruitment process.
Plan, produce, and distribute Halodi Robotics content, making the company visible in all relevant recruitment channels.
Create a variety of promotional material.
Create pre-boarding and on-boarding processes.
Pre-board hired candidates, including responsibility for relocation.
On-board new hires.
Attend both on-site and digital recruitment fairs and events internationally.
Build relationships with key educational institutions.
Why join us?
We have a start-up environment with tons of energy and drive! We have a competitive compensation package including stock options and pension plans. We also like to think that the position is motivating, and you are eager for the opportunity to really make an impact.
Other things we would like to mention include:
You get to work with some of the smartest technical people around.
Great focus on diversity; we already have employees with 12 different nationalities.
You get to travel to some awesome locations.
You get to build a HR organisation and really put your mark on things.
We have a lot of fun and so will you.
You will be an integral part of something that is truly revolutionary.
Who is our Chief Recruitment star?
First and foremost, we hope you find our robots and technology of great interest. You are passionate about talent sourcing and people and believe that high standards of recruiting and on-boarding are essential to ensure growth and success.
We also hope that you are driven to become our Chief People Officer in the not-too-distant future, a role which will lead to an increase in your responsibilities.
Key experience and competencies we are looking for:
Good understanding of technology and technical recruitment.
Bachelor or above in relevant field.
Experience in leading technical sourcing and recruiting teams.
Experience with using modern recruitment platforms and processes.
Understanding of recruitment metrics and how to utilise them to influence hiring decisions.
Not just passionate about sourcing but also the recruitment process, including pre- and on-boarding.
Ability to create marketing and promotional material to attract talent globally.
Up to date on recruitment digital channels and social media. Experience in presenting and selling positions.
As a person you thrive in an environment where you will be the ambassador for Halodi Robotics as far as attracting talent is concerned. You have an unwavering ability to work in a fast-paced environment and love being inquisitive, inventive, and creative. Finally, it is important that you see travelling as something positive as there will be some travel involved post COVID-19.
Next step
We hope you have enjoyed learning about the position and that we have triggered your interest. Our recruitment partners in AvantGarde Search will be able to provide you with a detailed prospectus for the position and of Halodi Robotics as an employer. Please feel free to reach out to Fathia Omer on [email protected] who will happily provide you with much more information. Alternatively, you are more than welcome to apply now.
Come join us and help us bring humanoid robots to everyone!