Ledig stilling: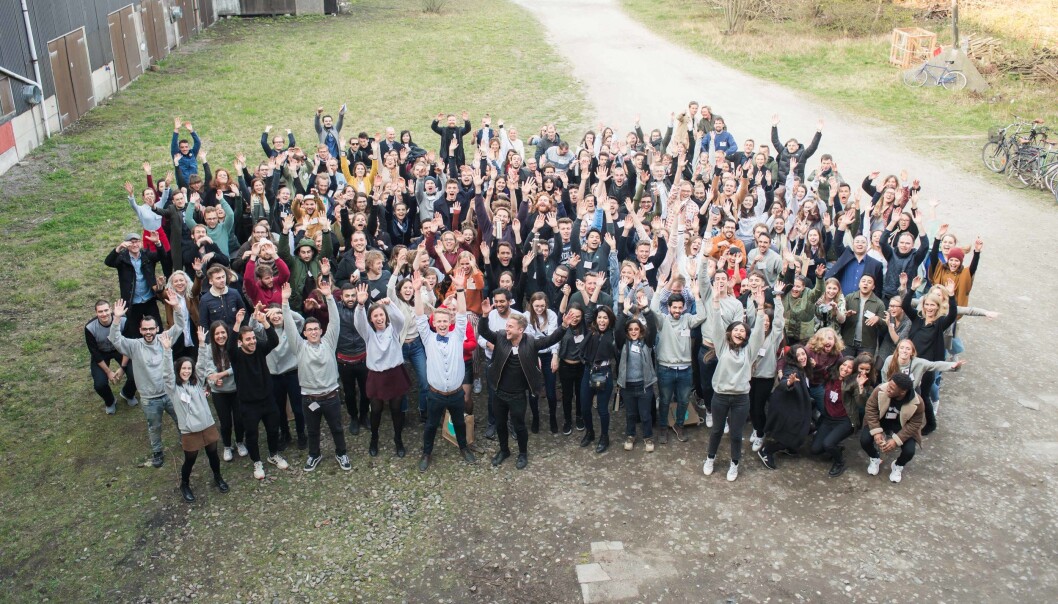 Head of Sales- Too Good To Go Norge
Stillingen er ikke lenger aktiv.
A third of the food produced in the world is wasted. And that has a huge impact on the health of our planet, 8% of greenhouse gas emissions coming from food waste!
At Too Good To Go, we have an ambitious goal: To inspire and empower everyone to fight food waste together. We are the world's #1 app for fighting food waste. We work with thousands of restaurants and food retailers to make their surplus food available to local consumers. The magic of Too Good To Go has been spreading rapidly across Europe and now also the US, with 60 million meals saved across 15 countries to date.
We're proud of what we've achieved so far, but did we mention the issue is huge? And that's where you come in: We're looking for an exceptional Head of Sales to join our team in Norway.
Your mission

We need someone who can both get stuck into the day-to-day sales operations as well as create and deliver a high-performing sales strategy: the better the sales performance, the more food we save, the bigger the environmental impact.
Your role
We are looking for a Head of Sales to help us grow and develop the sales team in our Norwegian office. You'll report directly to the Country Manager, are part of the Norwegian management team and have the back-up of a strong global peer network.
Our store partnerships are the life-blood of our business - in this role, you will lead the team responsible for acquiring new independent and franchised stores at speed. This is a great challenge for a hungry and driven Sales professional who can take structure, lead and nurture an enthusiastic sales team in a fast-paced environment without losing sight of our mission.Your goal will be to drive the ongoing sales transformation in sync with global initiatives to maximize sales performance by providing leadership to the independent sales team and developing structures and strategies to support the team as it grows.
Inspire & Empower: Champion a high-performance sales culture within the team to support our mission and business objectives.
Structure and Optimise: Identify key performance drivers and set up the right team structures and processes for exponential growth.
Develop and build the team: Using your in-depth knowledge and experience of different sales methodologies you will ensure the team fulfil their potential and constantly train, coach, mentor and support them for peak performance.
Strategy and market mapping: Analyse the NO market to identify geographic and segment opportunities for growth and build the plan for optimum results.
Leadership and Management: Work with the Country Manager and management team on the wider plans for the NO business.
Requirements
Strong experience (5+ years) from leading sales teams with documented outstanding results.
You thrive given freedom and accountability for results, enjoy setting ambitious goals for your team and over-perform.
You have experience from analyzing market potential, forecasting opportunities to set realistic targets and clear expectations for the team
You have developed a sales function in a fast-growing business, continuously searching for new business opportunities and better ways of working based on the various sales methodologies
You are highly organised and can build structures and processes that meet business needs
You are commercially highly astute with proven problem-solving and influencing skills and are able to draw on those skills to set the bar high and get team members to perform at their absolute best.
You are a make-it-happen person and excited to roll up your sleeves – but you also think about the longer-term business implications and requirements.
You have experience from a management role and from working together with other teams to realise the full commercial potential
You have full professional proficiency in English and Norwegian
Our Values:
We fight together: food waste is a big beast to fight. We can do it if we fight together as Waste Warriors with no ego. We believe in a #oneteam.
We raise the bar: we always push for more. We work smart, smash barriers and elevate one another.
We keep it simple: our ambitions are bold but our solutions are simple.
We build a legacy: we're proud of the change we're driving.
We care: we always look out for each other. Caring is also about the way we do business. We do the right thing.
What we offer:
A rare opportunity to work in a social impact company (and certified B Corporation!) where you get to wake up every day knowing you're achieving positive change.
A key management role in one of Europe's fastest moving scale-ups with a social agenda
The experience of being part of an international company with over 750+ enthusiastic and highly talented teammates across numerous countries – always ready to share knowledge and support!
Strong personal as well as professional development in an intense and high-growth scale-up environment.
An open company culture where you have the independence and room to unleash your creativity.
A strong team culture where successes are celebrated together.
A competitive salary
Please submit your application in English or Norwegian. Please note that we only accept applications coming through our platform. No CV or Cover Letter will be accepted by email or LinkedIn direct messaging.