Ledig stilling: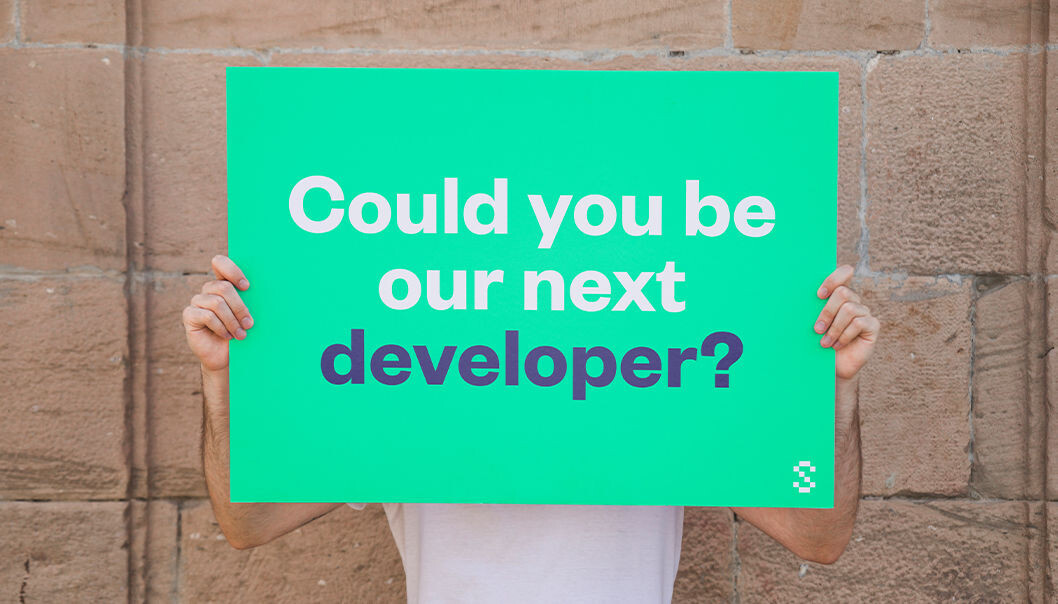 "In Skalar we create together. We are looking for developers who like to think for themselves, challenge, and who want to help change the real estate industry. "
Stillingen er ikke lenger aktiv.
Do you want to work with the technology you think is best for solving the challenge? Do you want to create your own workday? Do you like to learn something new every day?
Skalar is looking for a new full-stack developer to strengthen our property tech initiative.
In this job you will be challenged to solve unique and complex tasks every day. We want you who are inspired by this, and like to face challenges. You must be able to rely on your own skills, think on your feet, but also learn from strong co-workers around you.

You will work in a small team consisting of technology, design and businesspeople where you make decisions together, and form the direction of the product together. This means that you can greatly influence the tasks and the product you work on.

You will be part of Skalar, we are a well-established technology company in Oslo with a flat structure. We make digital products for many different sectors and are particularly good at real estate technology. We make the products both with our customers and in our own startups.

We will soon move to brand new MESH in Møllergata, where there are no facilities missing. We cover all needs, so you can comfortably focus on problem solving in an warm environment created for just that.

To solve problems, we work with technologies such as; Git, Javascript / Typescript, React, GraphQL, NodeJS, Ruby, Docker, Kubernetes, SQL / NoSQL. But ultimately it is you, the team and the problem you face that decide what tech to use.

"We are not so concerned about when, how and what tools you use when you work, as long as it works for you and your team - you have the freedom to make your own choices, and solve the challenges you face in a way you and the team sees fit "- Axel, Head of Product Management

When you look back on your time in Skalar, we want you to look at it as evolving, fun and rewarding years. We care that our employees learn and develop at work, it creates an enriching life. Therefore, we are looking for you who are curious, want to learn, and who have pride in your own work.
A few years from now, we also think you will look back on products you have helped build that have helped transform a part of the real estate industry. Everything from how we build and live in our homes, to how we buy and sell them.

We have competitive conditions, and a social, pleasant and inclusive environment composed of people from ten different nationalities. To summarize: Start up mentality with corporate benefits.

For questions about the position, application process and Skalar AS contact: Head of Product Management - Axel Ramfjord on mobile: 95 02 06 59 or e-mail: [email protected] For technical questions, contact CTO - Trym Skaar, e -mail: [email protected]