Ledig stilling: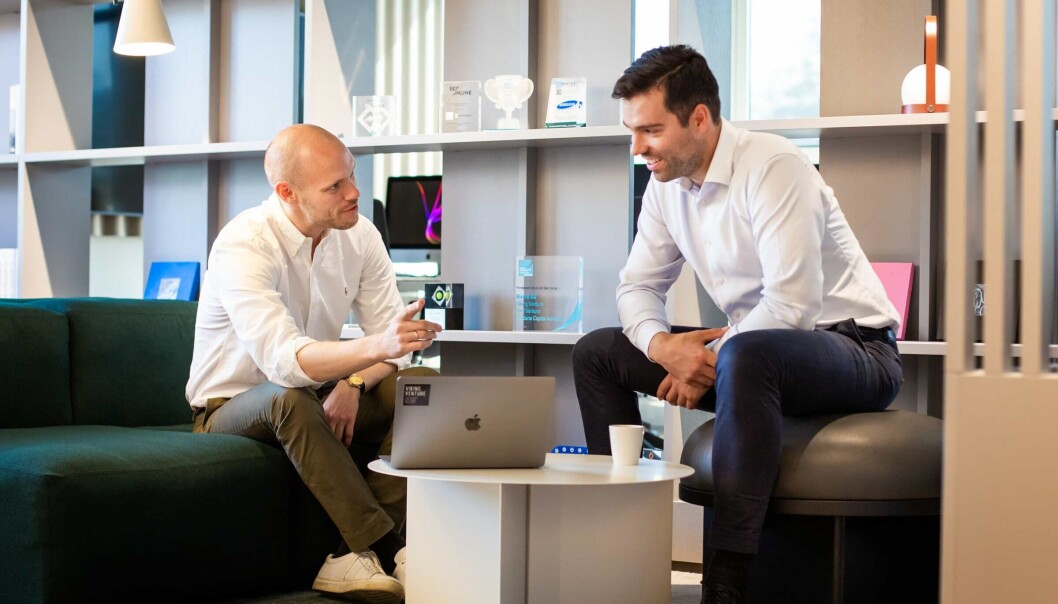 Lead Generation Specialist | Viking Venture AS
We are looking for a Lead Generation Specialist. Your main responsibility will be improving the flow of high-quality inbound investment opportunities.

Stillingen er ikke lenger aktiv.
WE HELP NORDIC SOFTWARE COMPANIES SCALE. THAT'S ALL WE DO.
Want to join us as our Lead Generation Specialist?
Your main responsibility will be improving the flow of high-quality inbound investment opportunities through targeted marketing.
We believe in a modern and positive work culture. We cannot say it´s not hard work, but we practice great flexibility in everyday life, and our working environment is characterized by a good atmosphere, growth mindset and personal development.

📣 Job brief
We are The Nordic Software Investor, investing in fast growing Business-to-Business (B2B) Software-as-a-Service (SaaS) companies in the Nordics.Our portfolio consists of 17 software companies with international presence, and we are always looking for new, exciting SaaS companies to invest in.
Our ambition is to further accelerate the growth of Viking Ventures portfolio. To do this we need a best-in-class lead generator – providing our deal sourcing team with new leads through targeted marketing.

✔️ In this role, your responsibilities are to:
develop, nurture and convert potential companies for us to invest in, into high quality leads, with inbound marketing tools and insight
design, manage, optimize and target our marketing to our prospect list across relevant channels
collaborate with the deal sourcing team to generate investment opportunities
be our inhouse expert and «go-to-person» on data-driven and optimized use of marketing tools
improve paid and organic search presence, growing the number of visitors to our website and Linkedin profile, converting visitors into leads

🎁 We offer you:
a role that will have great impact on the future of the company and deal sourcing team
to be a part of our unique community where you can learn, develop and benefit from all the knowledge, know-how and best practices in our 17 portfolio companies
a diverse environment with a growth mindset, where you will develop your career and get a lot of trust and responsibility
fast paced environment, with little bureaucracy
exposure to a large Nordic community of companies and investors
to work in an exciting mix of finance, business and technology
flexibility in everyday life with a generous holiday entitlement
an active, social and informal environment

🏆 Your top skills and qualifications:
To be successful in this role, you have:
experience in driving digital campaigns to attract leads
hands-on experience with relevant marketing tools
experience with account-based marketing and inbound marketing
a passion for data driven and targeted marketing
curiosity and eagerness to learn
a desire to stay ahead of the digital curve and media trends
an eye for good visual communication in various formats and channels
business level English, spoken and written

🧭 Our guiding principles:
We work as one team: we have common goals, and we make fast and informed decisions
We find better solutions: we learn from successes and failures, and we are curious and seek inspiration from our community, colleagues, and our network

The place of work is Trondheim, so if you live in Trondheim, or want to move to Trondheim - or maybe you have moved from Trondheim and want to come home again - we want to hear from you!
Interested? Want more information? Do not hesitate to contact us:
Talent Manager Sverre Andreas Weldingh
Talent Manager Jael Gerhardsen

The Viking Community - a unique environment for our companies to share the best practices, discuss challenges and pick each others brains:

Managing Partner Erik Fjellvær Hagen about Viking Venture: