Ledig stilling: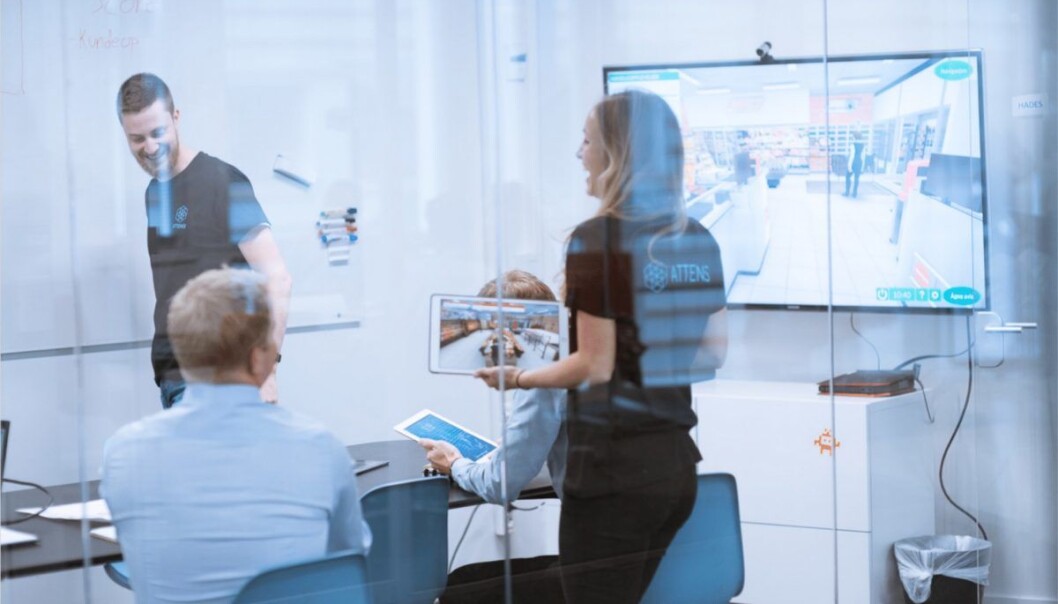 Lead QA Tester - Attensi
Passionate about QA and testing? Attensi is looking for a Lead QA tester to lead and improve the QA workflow on the Attensi technology platform. Join us and be a part of our growth journey!
Attensi is one of Norway's fastest growing technology companies. We make 3D gamified simulation training for large corporations, and are a global leader in our field. Our solutions create a realistic 'learning by doing' environment in a virtual 3D setting and makes training fun and engaging!
Attensi was established in Norway in 2012 and our training is now being used by global brands in more than 100 countries and 20 different languages. We are now over 120 employees across Norway and the UK and continue to expand rapidly.
To support and expand our existing up-scaling and growth, we are currently seeking an experienced Lead QA Tester.
This is a new role within our company, and your mission will be to build and develop the QA testing function and ensure it is an integrated part of our team. You will be responsible for the full test strategy and workflow for all products and projects that are configured using the Attensi Technology platform - our proprietary SaaS platform.
Being part of Attensi means that you will constantly aim to improve the way we do things, and we have a lot of fun along the way! You will become part of a dynamic and highly skilled team of developers, designers and product managers, and get the opportunity to take full responsibility of a new area in the team.
Who are you?
Our dream candidate brings hands-on experience from testing and QA work in a cloud-based or multiplatform environment. You have a solid understanding of agile software development processes and QA frameworks. You enjoy getting your hands dirty and building processes from scratch in a lean and dynamic environment. You will work with a large portfolio of products; cloud-based backend systems, web-based learning management systems, multiplatform simulation apps and applications.
You bring minimum 3-5 years of QA experience, preferably from cloud systems, web applications or multiplatform apps and applications
You have knowledge of cloud infrastructure, scripting and tooling
You bring knowledge of QA methodologies and tools for both manual and automated testing.
You have an analytical mindset and strong problem-detection skills
You have a good understanding of testing interactive media or games
You are proactive in communication across locations, cultures and teams
You have experience with tools like GitHub, Jira and Confluence
We look for passionate and value-oriented people, who have a desire to work in one of Norway's most exciting tech companies! To succeed here, it is important that you are a team player who thrives on creating value together.
What will you do?
As a Lead QA Tester in Attensi, you will be responsible for improving and maintaining the full QA workflow on the Attensi Technology Platform. You will become part of our product and technology organization and will work closely with multidisciplinary teams to ensure our products meet required quality requirements before they go-live. You will leverage your knowledge and experience in QA methodologies and processes, to create strong QA processes in Attensi.
You will build and maintain full QA workflow for the Attensi Technology Platform
You will document and track all bugs and issues in Jira
You will work closely with our development team on optimizing technical build and versioning pipelines.
You will provide constructive feedback on product design, gameplay experience and user journey
You will participate in scaling the QA role to a global function in the company
What can we offer you?
At Attensi you will become part of Norway's most exciting and fastest growing scale-ups. You get to work in a flat, open and free environment, surrounded by committed, smart and talented colleagues from a variety of backgrounds, both culturally and academically.
Attensi is committed to giving people the opportunity to grow with the company, so you will also be able to develop the role over time. And you get to work on exciting challenges in a dynamic and innovative environment with truly global ambitions.
We have a young, energetic and social working environment. We work hard, but also have a lot of fun together. Monthly social activities like demo days, afterwork, game nights, company trips or sports events are some of the ways in which we ensure we not only work- but also play together. Our offices are located at Oslo Science Park together with many other startups and scale-ups.