Ledig stilling: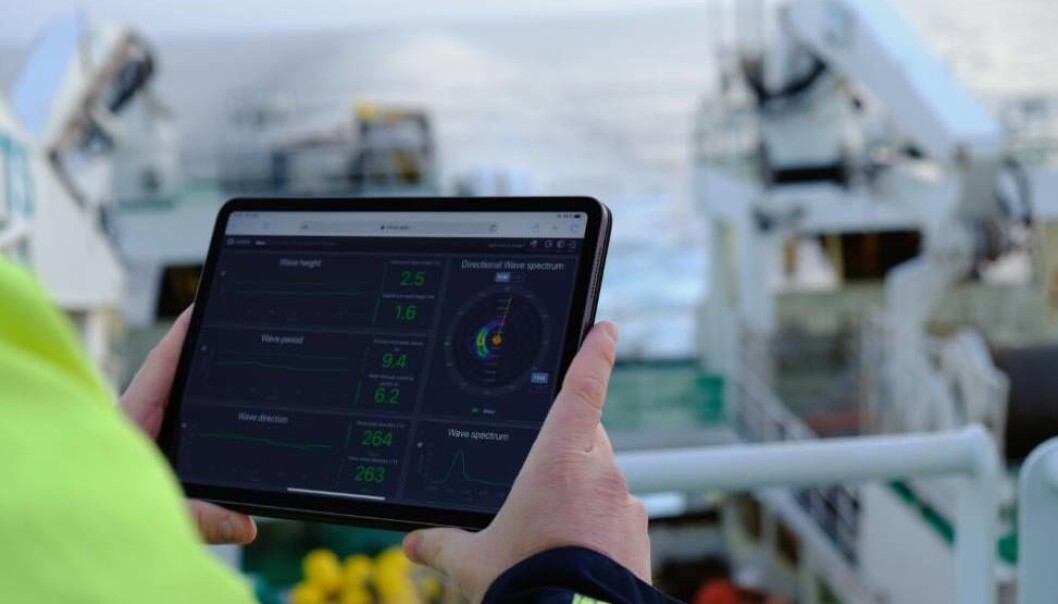 Marketing and Communications Manager
Stillingen er ikke lenger aktiv.

Do you want to play a defining role in the communication of cutting-edge technologies?
Are you motivated to play a part in the growth of new energy solutions worldwide?
Would you like to work at the forefront of global infrastructural transformation, digitalisation, and decarbonisation?
Miros offers you the chance to do all these things – and more.
Miros: An Introduction
Miros is a technology company that specialises in measuring the ocean surface, providing sensors and systems for environmental monitoring to the global offshore and maritime industry. From tsunami surveillance to oil spill detection, renewable energy infrastructure to global supply lines, Miros sensors and solutions help enhance the safety, performance, and efficiency of marine operations all around the world.
With 35 employees based at our headquarters in Asker, Norway, the team consists of technologists, operations technicians, and oceanographers, as well as our sales and marketing department. We also have offices in the UK, with smaller hubs around the world, all thriving in an agile, modern environment.
The Position of Marketing and Communications Manager
As Miros' Marketing and Communications Manager, you will be an integral part of the commercial team, tackling both hands-on and strategic responsibilities. You will develop and optimise compelling content across the company website, social media channels, and documentation, driving lead generation and supporting the awareness, understanding, and uptake of Miros' aaS offering.
Using a combination of inbound and ABM methodologies, you will design, deploy, and report upon multi-channel marketing campaigns. Overseeing the production of sales enablement material such as case studies, brochures, customer stories, you will manage Miros' prospect-facing informational material. Additionally, you will organise multimedia content including webinars, podcasts, and informative videos (collaborating with web and digital agencies, as required), as well as develop Miros' marketing automation infrastructure.
Key tasks and areas of responsibilities:
Develop, produce, and optimise compelling content across Miros' digital and print channels
Educate and engage target audiences with a focus on Miros' aaS offering
Design, deploy, and report upon multi-channel marketing campaigns
Work closely with salespeople to develop sales enablement tools
Be the driving force behind webinars, podcasts, and informative videos
Generate and nurture leads from key accounts
Ensure consistency across documentation and channels
Develop Miros' marketing automation infrastructure
Why Do We Believe This Is a Unique Opportunity?
Miros is a disruptive force within the environmental monitoring niche, working as a driver for digitalisation across a range of energy and infrastructural markets. As Marketing and Communications Manager at Miros, you will play a fundamental role in communicating our value proposition to an array of industries and stakeholders, educating and engaging decision-makers and, ultimately, supporting large-scale transformations to enhance the safety, efficiency and performance of maritime operations worldwide.
Other key positives:
Work across creative and analytic competencies
Be part of a dynamic, international team operating across the globe
Excellent salary and benefits
Enjoy a range of social activities both through Miros and our parent company, Aircontact Group.
Miros has been measuring the ocean surface for more than 35 years yet maintains a start-up mindset and agile approach.
Who are we looking for?
You are a positive and driven individual with B2B marketing and communications experience. You have a flair for strategy, a talent for creating compelling content, and aren't afraid to roll up your sleeves to get the job done!
Other key skills we have set as a requirement includes:
Fluency in English (main working language)
Minimum 3 years` experience in a similar role
Proven experience in content marketing
Bachelor or above in marketing, journalism or similar
Hands-on experience working with website analysis tools (Google Analytics).
Experience with inbound marketing strategy and/or ABM
Experience with Adobe Suite (Photoshop, Illustrator, InDesign etc.)
Proven experience in PPC ads (LinkedIn, Google Ads)
Next Step
Our recruitment partner, Erik Falk Hansen at AvantGarde Search, is well acquainted with Miros and our values, having recruited team members for us at management, commercial, and technical levels.
To apply, please submit your CV, cover letter, and LinkedIn profile here.
To learn more about Miros and the position, please reach out to Erik at [email protected]