Ledig stilling: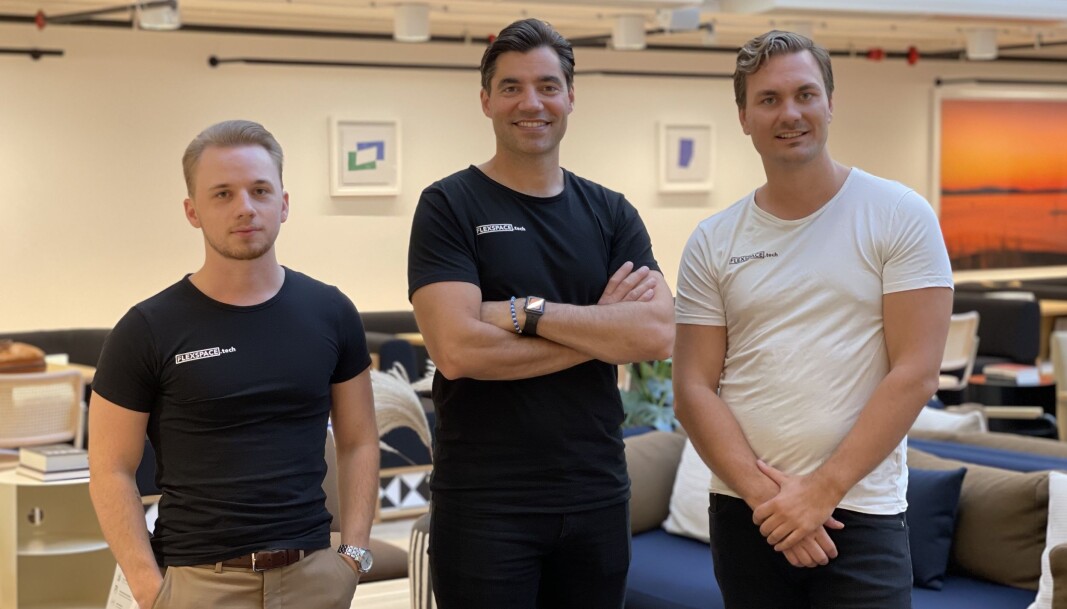 Marketing Manager - Flexspace
We are Flexspace and on a mission to make the search for a new office space as easy as possible. We are a rapidly growing startup and are currently building an outstanding team with skilled members across all domains and backgrounds. We focus on building a diverse and inclusive company culture and aim to become a global leader in office search. We aim to become one of the largest flexible office players globally. Come join us on this journey!
Are you motivated to join a scaling and growing proptech company?
Flexspace was founded in 2020 by real estate professionals who saw a gap in the market for flexible workspaces. We help companies find their new offices, and specialise in matching them to flexible office solutions. We collaborate with 30 office providers in over 150 locations in our two current branches in Oslo and Amsterdam. We are currently expanding heavily, and have plans to expand to 12 major cities in Europe over the next 2 years. In other words, this is an exciting time to join Flexspace!
Your role
To support our expansion we are looking for a Marketing Manager who will have the overall marketing responsibility on a group level. The core of this role is to lead activities that position Flexspace as the leading provider of flexible office space in all relevant markets. This is sought to be done by creating a marketing strategy with the goal to maximize sales growth and increase the lead-to-deal conversion rate. You will be based at our HQ in Oslo, but some travelling to new branches must be expected. The role will report to the CEO of Flexspace. We are looking for talent from all sectors.
Key responsibilities
● Create a marketing strategy with the overall goal to maximize sales growth and increase the sales conversion rate
● Further develop our visual profile and increase brand awareness

● Lead and follow up inspiring marketing campaigns and activities

● Place ads in social media, Google Ads and more
● Performance control, such as analytics and Google Insight
● Automation in customer follow-up, newsletters and more
● Participate the CEO in PR matters, such as publishing press releases ● Collaborate with the sales team on CRM and marketing platforms
Qualifications
● 2+ years of marketing experience
● Excellent written and verbal communication skills in English. Norwegian is not a prerequisite, but is of course welcomed
● Experience with paid marketing channels and analysis tools,e.g. Facebook Business Manager, Google Analytics and similar
Who are we looking for?
To be successful in this role you have the ability to take ownership and build a marketing structure. You have thorough knowledge of digital marketing elements, and are experienced in paid B2B marketing channels and analysis tools. You are self-motivated and able to work independently, but you are still a team player and understand that the key to success is collaboration and information sharing. We believe you have a creative mind mixed with commercial awareness, and we hope you share our interest for this exciting mix of real estate, technology and start-up.
What we offer
As a part of a fast-growing startup, you can benefit from a steep learning curve from day one. We love seeing our crew blossom & growing with us! With a transparent company culture & stunning team spirit, Flexspace ensures a dynamic & international environment welcome to anyone. Plus, our flexible working arrangements support people at different stages in their lives. We celebrate diversity and are committed to creating an inclusive environment for all employees.
If you want to build something you are proud of and you believe in the vision, we want you in the Flexspace family!
Application process
1. We receive and review the profiles
2. Candidate interviews with recruiter
3. Candidate interview with CEO of Flexspace
4. Second interview with CEO and Sales Manager of Flexspace
5. Offer sent