LEDIG STILLING
Marketing Specialist | Pio. Created by AutoStore
Pio is built with rapid growth in mind, and marketing will be spearheading the efforts to reach new customers and guide them into our sales funnel.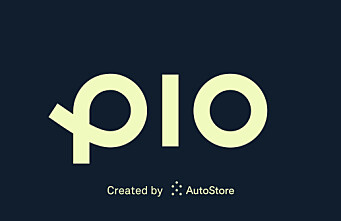 E-commerce has taken gigantic leaps in the last decade and the birth of independent and exciting brands is creating a diversified and exciting marketplace for consumers. Powerful software solutions make the online shopping experience great, but warehouse robotics is still reserved for the big players.
That's why we're creating Pio, a plug-and-play version of AutoStore tailored to small e-commerce. Pio will offer the amazing automation benefits of AutoStore, but with a new business model and a user-friendly approach to supercharge the growth for ambitious brands.
We believe the potential for Pio is enormous, and we have an exciting journey ahead with a new market, a new brand, and new ways of working. All backed by the world's best warehousing tech.
We're now building a team in Norway and New York to set the idea to life. We're looking to fill our first round of core team members with inspiring, dedicated, and bold people. This is the chance to get onboard early and play a key role in making something truly unique with global potential.
Our creative marketing team will be responsible for brand management, communication strategy, and execution. Pio is built with rapid growth in mind, and marketing will be spearheading the efforts to reach new customers and guide them into our sales funnel.
Some responsibilities will include
Creating and managing all marketing materials and collateral in line with brand direction
Working in partnership with the global marketing team to meet all standards for all advertising and public-facing communications, including events, print, digital, and video assets
Implementing online marketing activities and tracking the effectiveness
What´s in it for you?
We can offer all our staff an exciting career opportunity filled with various challenges, high autonomy, and an environment where we care and cheer each other on.
As our Marketing Specialist you will have great impact on the launch of Pio in the market and to ensure we effectively reach our target audience.
As one of our first hires you be an integral part of shaping the dynamics of the culture as well as the business itself.
Other benefits will include:
Competitive pay and benefits, including pension and insurance
Flexible work hours & a place where work-life balance is highly valued
An inclusive and safe work environment where diversity is embraced
Social events & fun
What is your background?
We believe you have a degree and 3-5 years of marketing management experience, including strong knowledge of content development and SEM/SEO. As a member of our team, your verbal and written communication skills are exceptional, and you have proven yourself as a Social Media content creator.
We aim to create a team where all identify with our values and purpose. It is of utmost importance you relate to our brand personality by being Open, Proactive, Collaborative, and Daring.
Are you our next Marketing Specialist?
We want to find our new team members as soon as possible, therefore, we only require your CV at this stage. If you need more information before you decide to apply, please feel free to get in touch with our recruiting partner, AvantGarde Search.
About AutoStore
AutoStore, founded in 1996, is a robot technology company that invented and continues to pioneer Cube Storage Automation, the densest order-fulfilment solution in existence. Our focus is to marry software and hardware with human abilities to create the future of warehousing. The company is global with installations in over 30 countries in a wide range of industries. All sales are distributed, designed, installed, and serviced by a network of qualified system integrators we call Partners. With over 700 installations in over 30 countries, AutoStore is trusted by some of the biggest brands worldwide.