Ledig stilling: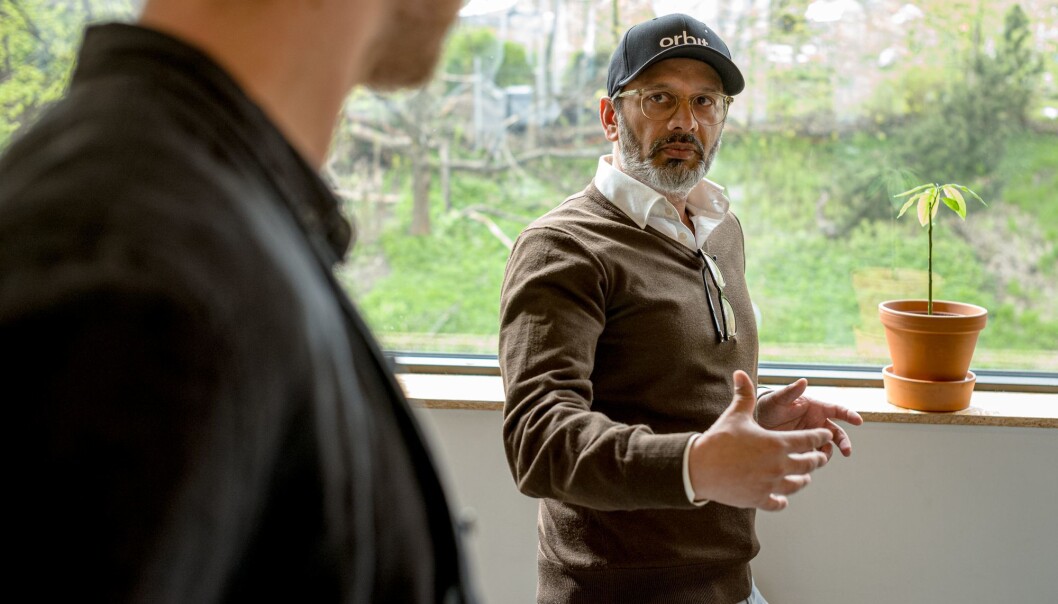 Orbit Technology is looking for Senior Software Engineers
Stillingen er ikke lenger aktiv.
"Look, if you had one shot, or one opportunity, to seize everything you ever wanted - in one moment - Would you capture it, or just let it slip?" - Eminem, on Lose Yourself.


Now is the most exhilarating time to be an innovator. The scale of what we're designing has shifted from products, to companies and now to ecosystems. We believe the next big thing will be circular ecosystems that are invaluable for people, give businesses a competitive advantage, and are regenerative for our world. We think this starts with us and our relationships with the spaces around us. Our balsy mission is to explore and innovate how we build, run, access and use workspaces, buildings and cities using technology, design and sustainability.
We have just scratched the surface of an incredibly exciting journey. If chosen, you would be the first people to join and help create our software engineering dream team. It is a great opportunity and a big responsibility. You will be key in creating the culture YOU want to be part of.
We are – Orbit Technology (Part of R8 Property)
Engaged and motivated group of people that values trust, courage and quality in everything we do.
Passionate about creating room for life - both literally and figuratively.
Focused on creating seamless experiences between people and spaces, using technology, user experience and sustainability as drivers.
Relentless in trying to create a circular, sustainable ecosystem, personalized for individuals young and old, at work and at home.

We are looking for Senior Software Engineers
As a senior engineer you will work with cross-functional teams, solving big problems with great people and passion. You will be the expert of how the product works and is used, responsible for how it's built, how it's run and how it behaves. In short: you will be the face behind the product. Together with the product and design team, you will bring products to life and nurture it from the cradle and beyond.
We are looking for true radical candor, people that can challenge the status quo, question the way we work, break down barriers and deeply care about the user experience. We need a person who can be visionary, grasping the big picture while still being able to work on minute details, breaking down complex problems into smaller iterations. We are looking for people with leadership and great communication skills. A person who knows how to use these skills to build relations across a large organization, as well as with external partners, developers, and customers. We are looking for a person who has entrepreneurial spirit and has the ability to build products from scratch. We want a person who knows how to make the hard decisions and prioritize to achieve the best outcomes - not just focusing on shipping features - a person who understands that it's about creating value for both our customers and our businesses.

You are
A skilled senior software engineer, with a good understanding of the whole stack from frontend to backend, to operations and integration development
Passionate about technology and have a strong interest in continuous learning about and playing with new technologies.
Concerned about writing maintainable and testable code
Self-driven and have the ability to work towards a common goal without micro
management
Driven by internal motivation, taking initiative on and responsibility for new ideas, instead
of waiting for requirements or handovers from others
Qualifications
Bachelor's degree in computer science, ICT or related technical field, or equivalent practical experience
Fluency in English, both oral and written. Norwegian is a plus
Experience with technologies such as JSON, REST & GRAPH APIs etc
Experience with cloud technologies like AWS, Google Cloud, etc
Experience with or interest in agile development methods
Experience with, and understanding of, design/UX, JavaScript, HTML, CSS and other web development tools is preferred
Experience with designing, building and maintaining REST APIs for a SaaS, PaaS or IaaS company is a plus
Our values
Trust, commitment, courage, respect, and fun are just a few of the values we look for in a potential candidate. We build it - we own it - we run it. We are looking for people who understand this mindset and have built something from concept to production before (successfully or not). We embrace diversity and invite applications from people from all walks of life. We believe people with different backgrounds can create better results together.
Come in pairs or as a group? No problem! Apply together!
We understand that sometimes people come together and become great at working and collaborating as a team. We appreciate and encourage those connections and wouldn't want to be the ones to break it up. Why not apply as a group? We'll be happy to bring in a well-functioning team looking for a new home.
About us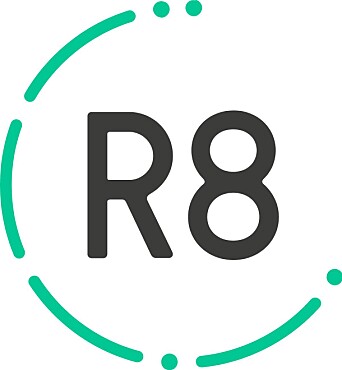 Orbit technology is part of R8 Property. R8 Property AS owns, develops and manages real estate and is the real estate investment of R8 Group AS, which consists of several business areas. The company has just over 90,000 m2 of real estate in Telemark and Vestfold with a total market value of about 1.8 billion. We are committed to contributing to good urban development and have major construction projects in the portfolio at all times. These days, among other things, we are in the process of constructing Powerhouse Telemark, one of the world's most energy-efficient buildings. R8 Property's head office is in Porsgrunn, but Orbit technology will be centered around Oslo. For more information about the company, see www.r8property.no
Contact
For information about the role, please reach out the Chief Digital Officer in R8Property and CEO in Orbit Technology: Wasim Rashid, +47 90546166