Ledig stilling: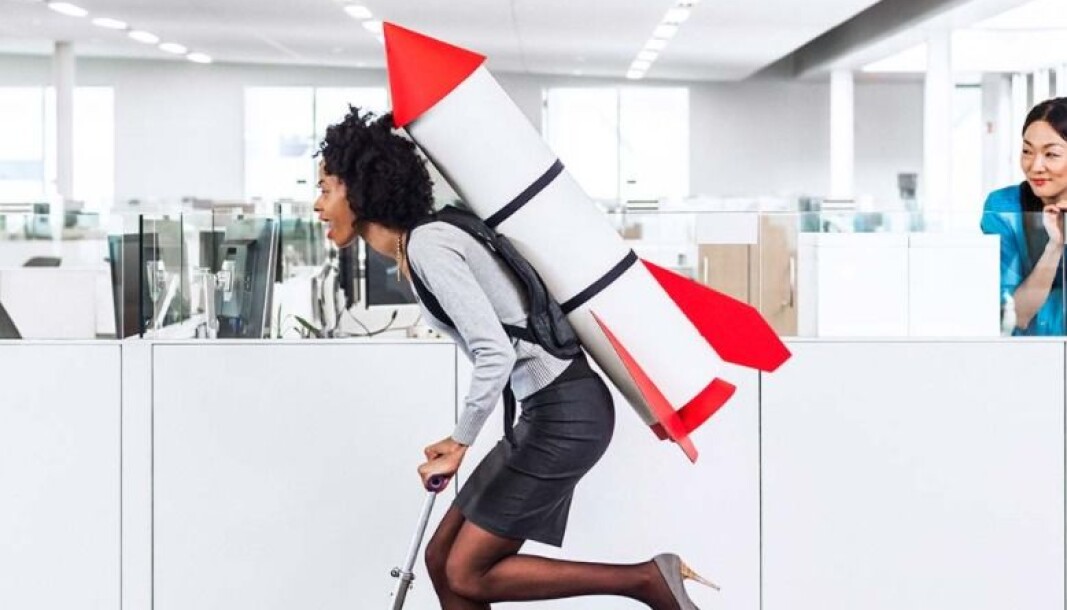 Orkla Ventures is looking for its next Investment Manager
About Orkla
Orkla is a leading supplier of branded consumer goods to the grocery, out-of-home, specialised retail, pharmacy, and bakery sectors. The Nordic and Baltic regions and selected countries in Central Europe are Orkla's main markets. The group had a total turnover of 44 BNOK in 2019 and employed over 18000 people. Orkla is listed on the Oslo Stock Exchange.
About Orkla Ventures
Orkla Ventures is Orkla's corporate venture unit that was established in 2017. We scout for new technologies, business models and novel ideas that have the potential to challenge and change our industry. We engage with the start-up ecosystem and connect entrepreneurs and innovators with Orkla's businesses. When we come across cases we really like we also invest our time, capital, and dedicated resources to support businesses and generate attractive financial returns with a long-term perspective. We have made eight investments so far, including Your.MD, Tise, Farmforce, PantaPå and Vibbio.
We have one full-time Investment Manager based in Sweden and are looking to strengthen our team with an Investment Manager based in Oslo. The team is headed by Thomas Ljungqvist who co-founded Orkla Ventures in 2017 and who also holds the role as CFO for the business area Orkla Consumer and Financial Investments, where Ventures is one of several business units.
Ventures Investment Manager role
As Investment Manager you are involved in all phases of corporate venture investing, from scouting and originating investments ideas, evaluating deal flow, preparing cases for investment committee decisions, and working with Orkla's businesses on strategic alignment and facilitating cooperation. Post investment, you will be responsible for governing specific portfolio investments to help drive progress and eventually successful exits. As part of this, you will typically participate as Board Director or Observer in our portfolio companies.
Do you fit the profile?
If the role catches your interest you are likely a curious individual with a keen interest in business and investments. You enjoy working with people and thrive on the opportunity to continuously learn new things and have a creative yet analytical mindset. You enjoy working as a team in a setting where hierarchy and prestige have no place and where most decisions are the results of open and challenging discussions.
You have hands-on experience from working with start-up investing or simply have a passion for the start-up ecosystem coupled with other corporate finance/investments experience. Even though we work as a team, you need to have the ability to drive investment processes independently.
We speak mostly Scandinavian at the office, but you need to be comfortable working with an international team and to prepare presentations and analysis in English.
A significant part of your time will be spent scouting for new opportunities and some travelling should be expected.
As a guide, we believe you have the following experience and credentials:
Relevant Master's degree with a strong academic record
Minimum 5 years relevant professional experience in a high-performance environment (e.g. start-up investing, consulting, investments banking, corporate strategy/M&A or similar)
Good understanding of start-up ecosystem dynamics and ability to network and interact with the startup community and other stakeholders
Investment experience with a good understanding of end-to-end processes
Strong analytical and communicative skills (ability to translate complex analysis to understandable conclusions)
Excellent verbal and written communication skills in English and one Scandinavian language
How to Apply
If you have read this far, we hope you are interested to become our next Investment Manager. The role is based at Orkla's new headquarters in Oslo where we have first-class facilities including a gym, restaurants & cafes, a good view, and very nice colleagues!
To apply, send your CV, Application Letter, and Transcript of Records to [email protected] before 8th of February 2021 - but the sooner the better!
Please include "Orkla Ventures Investment Manager" in the subject line of your email.
If you have any questions, feel free to contact Bjørn Håkon Bærug in Boyden Executive Search, phone +47 970 75 941, or Celina Nybråten in Boyden Executive Search, phone +47 412 71 669.