Ledig stilling: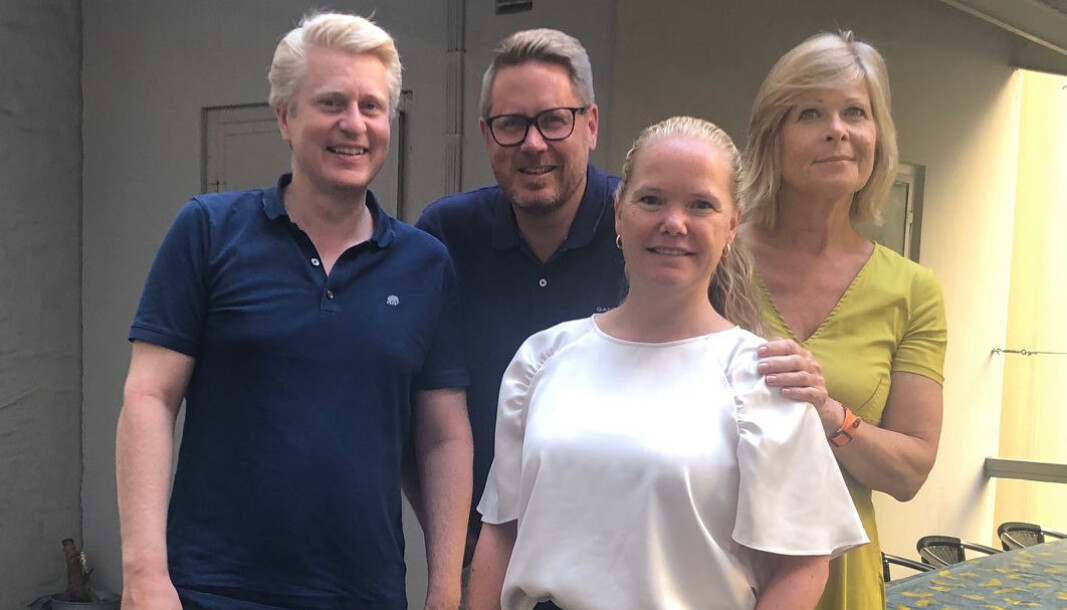 Oslo Philanthropic Exchange is looking for 2 Senior Full-stack and 1 Front-end Developer
Stillingen er ikke lenger aktiv.
Join us in Oslo Philanthropic Exchange on our meaningful, global journey to increase philanthropic funding. Our goal is to make it more cost-efficient and create greater impact of capital by applying mechanisms from the capital markets. We are building a global platform where global, national and local Non-Government Organizations and Philanthropists are matched.
We are looking for you who seek to join a strong team with focus on collaboration, transparency and working to make a difference.
Discretion and Confidentiality
Your application and dialogue with us will treated with highest discretion and remain strictly confidential. Data and digital communication will be deleted immediately upon request or once the process is concluded.
We're looking for:
Sociable, talented developers with professional experience and team spirit
2 full-stack profiles (knowledge of front-end, back-end, databases, cloud services, scalable architecture)
1 developer with a front-end profile, more towards back-end experience than design, with up-to-date knowledge of JavaScript
Passionate about programming and pushing new code
Up-to-date knowledge of new frameworks, with well-founded preferences
Thrives with hands-on tasks
«Start-up» mentality – we build something that does not exist yet nor has market validation
An absolute minimum of 3 years' experience from equivalent positions
You've built something from concept to production before (with or without success)
IMPORTANT: You must be eligible to live and work in Norway.
Bonus Point Experience:
We embrace diversity and believe people with different backgrounds can create better results together
Developing open API's and REST
Scalable server architecture, load balancing, containers etc
Integrating external data sources
Security standards and other security related work
We can offer:
Meaningful work in a non-profit foundation – code for good!
To be part of shaping the future of philanthropy
A unique opportunity to help shape the team's tech stack from project initiation
Access to any tech as you may wish or require
Participation in planning, deciding the project vector and assessing progress and quality
A competitive salary, equivalent to any for-profit company
Offices in downtown Oslo, with nice, friendly colleagues and social activities
OPX shall contribute to
more effective grant-giving/fundraising with more money going towards the cause
increasing the output, outcome and long-term impact of projects
providing philanthropists with improved, detailed reporting and long-term impact data on the results of their grants
increased trust that grants are effectively managed and not wasted, and through this facilitate an increase in philanthropic capital worldwide
This will be achieved by
focusing strongly on defining quantifiable project goals, reporting and impact measurement
innovative report generation for measurement of project effects and results
reporting requirements for received funds
process tools for grant writing and grant management
a due diligence platform listing process

About Oslo Philanthropic Exchange
Oslo Philanthropic Exchange is a Norwegian non-profit foundation which has received multi-year financial support from the IKEA Foundation and Innovation Norway to develop a global philanthropic exchange.
For questions, contact: Henning Rokling, CTO/CPOEmail: [email protected]Mobile: 905 34 664