LEDIG STILLING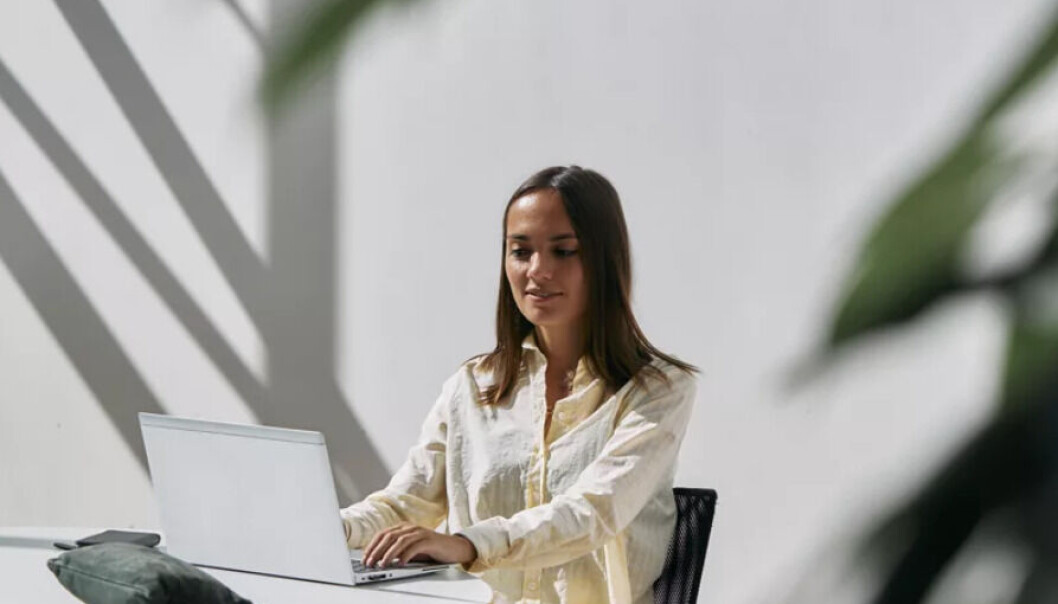 PR & Content Executive | Nofence
Create world class content within the future of food production!

Stillingen er ikke lenger aktiv.
Create world class content within the future of food production - the green shift in agriculture, the role of livestock and grazing and land management, the role of new technologies, animal welfare, regenerative agriculture and how this all will help us save our planet. Build the voice of Nofence and spread our message across multiple channels and markets. Connect with opinion leaders and influencers on these topics all over the world.
Key Responsibilities
Educate the industry on Nofence and what we're up to
Drive and develop reputation management, corporate narrative, thought leadership, product announcements and event support
Lead ongoing executive communications opportunities including media briefings, speaking engagements, and customer activities
Content creation for digital, print marketing and our web
Manage and create content for SoMe platforms
Search engine optimization based on input from SEO specialists
Develop and foster relationships with journalists, press and various media outlets, NGOs, etc. and compile/maintain global media and influencer lists
Write, develop and edit content for newsletters and internal communications
Stay informed of industry trends in all our markets
Produce PR analysis reports to identify key insights and actions for improving strategy
Regularly assist our marketing team on content creation
Coordinate with our PR and content agencies in all markets and secure cross fertilization
General responsibilities
Create content for proactive and reactive purposes
Distribute content in relevant channels and support management with communication
PR - marketing communications, corporate communications and public affairs
Be the inhouse communications expert
Experience and qualifications
Bachelor's or Master's degree or equivalent in Marketing, Communications, Journalism
3+ years of equivalent practical experience
Fluent in Norwegian and English language is key – both written and spoken. It's a big plus if you also master a third major language (Spanish, French).
Have a proven track record of generating quality content and execution of PR and marketing
Have experience in public relations at an agency or a corporate in-house
Have experience as a blogger or journalist
Hold a deep understanding of food production and the role of agriculture for the environment
Strong, clear writing style and excellent editing skills
Experience in creating and editing image/video/audio content.
Ability to multitask and manage competing priorities
Ability to work under time constraints and thrive in a fast-paced, fluid, collaborative environment while being able to work independently and as part of a team
Outstanding organizational skills and the ability to deliver quality work while managing multiple projects
Strong research and analytical skills, with the ability to quickly identify trending topics and issues with a defined point of view
About Nofence
Nofence is proud to have built the world's first virtual fence for livestock. Our product represents the beginning of a tremendous shift in farming towards a sustainable future for agriculture. Our solution is a patented IoT product (a collar for livestock) that delivers a great, and highly practical, value proposition to farmers. The collars are connected devices for grazing animals that replace fencing. The main feature is that the product gives livestock better access to pasture. We already have a good and competitive product, but there is still an endless road of opportunities to develop the perfect livestock solution. We need skilled and dedicated employees that enable our vision of becoming the obvious choice for livestock farmers all over the world. We are now aiming to strengthen our team in Norway. Make an impact and join us in creating technology that make a positive difference for animals, farmers and the environment.
Our culture
As a company still in our early stages our way of working is continuously evolving, and you will have the opportunity to make an impact on how we do things. We are passionate about product development, animal welfare and sustainable agriculture. As our colleague you will be part of an exciting company with enormous ambitions for international growth.
Make an impact
At Nofence, you will use your skills to create a positive difference. Not just for animals and farmers, but for the environment. We believe in the potential of sustainable agriculture, and genuinely think our grazing technology can be the biggest technological change in agriculture since the tractor.
Working together
We strongly believe in a Hybrid Workstyle, mixing the best of two worlds. Work together with your colleagues face to face in real life, but also connect and work remote.
Combining the best technology and workstyle, bringing people together in hackathons and project workshops (not only team building exercises), we will bring our HQ, new hubs and remote workers together in One Team.
Our market development hub is located in Oslo where this position is located. The HQ is in Batnfjordsøra close to Molde, Norway.
Les også: "Går den neste Elon Musk i slagstøvler?"

Additional information
Remote status - Hybrid remote