LEDIG STILLING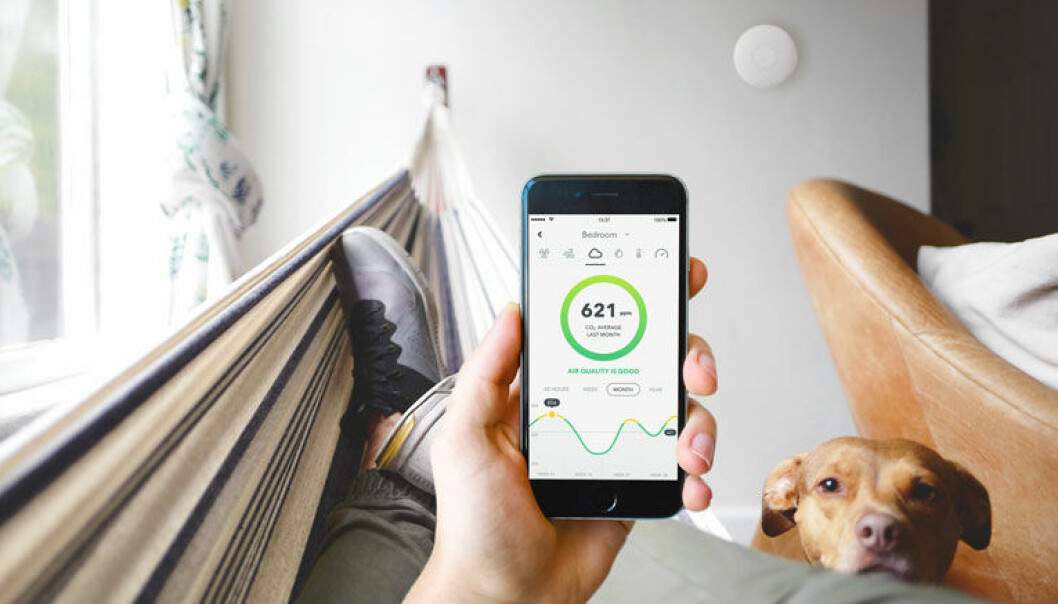 Product Manager | Airthings
Would you like to join us in Airthings on our mission to help the world breathe better air?

Stillingen er ikke lenger aktiv.

Would you like to join us in Airthings on our mission to help the world breathe better air? We create IoT devices allowing people to monitor and take control of their indoor air quality, making it healthier. TIME Magazine even named our flagship product, the Wave Plus, one of the best inventions of 2019.
We are looking for up to two Product Managers to lead digital product development teams for our consumer users (B2C).
If you're looking to apply your talents to a meaningful quest to improve people's health and create a sustainable future -look no further!
Do all that, and more, working in flexible autonomous teams out of our Oslo office.


Who are we looking for?
A passionate Product Manager! A Product Manager that can help us grow (and we are growing fast) whilst maintaining contact and empathy with our users.
You will be the 14th or 15th member of our product team in Airthings. We are an international team consisting of Product, Project, and Designer functions responsible for a portfolio of digital and physical products targeting consumers, businesses and professionals. We have a strong dedication towards making products that are sustainable and that impact people and our planet in a positive way, so our team also includes a Sustainability Manager.
On a day to day basis, you will be working within a cross-functional team of developers, data scientists and designers.
How do we work?
Product Management in Airthings is not inscribed in stone. We are all curious and continuously learning how to manage a very diverse product portfolio that includes both hardware and software. We hope you can bring your own ideas on how to manage "product".
Our product development cadence is based on a bi-mester (2 month period). Each team is responsible for defining and tracking their own set of OKRs (Objectives and Key Results), as a product manager you will lead the process of developing and aligning these with the Airthings company level OKRs. We use Mooncamp as a means to track and communicate OKRs. Our designers mostly work in Figma, we use Slack for communication (packed with bots and integrations to keep our finger on the product), Intercom helps us stay in touch with our customers, and we use Beamer to communicate product updates and capture NPS. On a task and feature level documentation is mostly done in Google Docs or Confluence, and we track development work using Jira. There are actually more tools we use, but we do not want to bore you with a list of SaaS solutions. This should give you a flavor of how we work.
What it's like to work here
We are a mission driven diverse group of nearly 150 people spread across offices in Norway, Stockholm, Denmark, US and in Canada. Every Thursday we all meet (digitally, of course) in a company-wide informal gathering to share updates on key projects, celebrate a recent accomplishment or just play Kahoot!.
We work in small flexible teams, typically 6-8 people, on a 2 month cycle, setting and tracking goals and progress using OKRs. Some teams continue from quarter to quarter, whilst others are created to solve a specific problem.
The B2C team:
Your main product responsibility will be for the consumer app (on iOS and Android). The app is closely linked to our hardware, and you will have a voice into roadmaps for this too. Our app team has matured and grown to a point where we feel the need to divide focus into more teams. Each team will be responsible for delivering customer value from discovery through delivery. As PM for one such team you will be given considerable freedom to structure your role and way of work. We are currently working at redesigning our consumer app to enable more agile workflows and make it ready for the amazing opportunities ahead. We have ambitious plans for how we are going to make a big difference in the lives of our users -and we need you to help find out how.
Read what some people say about our products here;
https://www.amazon.com/s?k=airthings&ref=nb_sb_noss_2
Your responsibilities:
You will be working in a cross-functional team of developers, data scientists, UX/UI designers as the Product Manager.
You will lead the discovery, prioritization and development of new features and products
You will gather insights, feedback and problems from our customers and users around the world and convert these into delightful digital product experiences.
Work closely with the Customer Success team, Marketing team and the Sales team to ensure the product roadmap is aligned and keep them informed and excited about the direction the product is heading.
We would expect you to:
Have at least 2 years experience working with product or project management, ideally in a consumer app setting.
Thrive in an international and culturally diverse working environment where things can change rapidly.
Be able to communicate and inspire in written and spoken English.
Experience with working closely with end customers to inform product decisions.
Ability to use data insights to inform product decisions.
Experience in managing a product roadmap, defining features, and prioritizing a team backlog.
A technical background (ideally some knowledge of software development).
It would be nice if you also possessed some of the following, but not a deal breaker if you don't:
Genuine interest in the intersection between technology and health.
Product experience with IoT, hardware, or sensor technologies.
Ability to communicate professionally in a Scandinavian language.
Digital product design skills (can you design a simple UI?).
Passion for home automation or smart home.
Would you want to help one of these teams and Airthings discover and develop even more cool product updates?
About Airthings
An IoT company creating radon and indoor air quality detectors for consumers and professionals. Headquartered in the heart of Oslo, with offices in Bergen, Stockholm, Texas and Quebec and customers in more than 50 different countries. We have 144 employees and counting, including scientists, engineers, developers and visionaries. At our headquarters, we develop everything from hardware and firmware to mobile apps, cloud services and a dashboard where we visualize user data. We won a TIME Magazine best invention award in 2019, as well as innovation awards from both IFA and CES in the Smart Home category. Airthings is a fun-filled place to work with a significant focus on social aspects. We are a publicly traded company on the Oslo Stock Exchange.
Our mission
Airthings is on a mission to ensure people around the world take control of their air quality through simple, sustainable and accessible technology solutions - making radon and air quality solutions an essential and universal element for every building or home.