LEDIG STILLING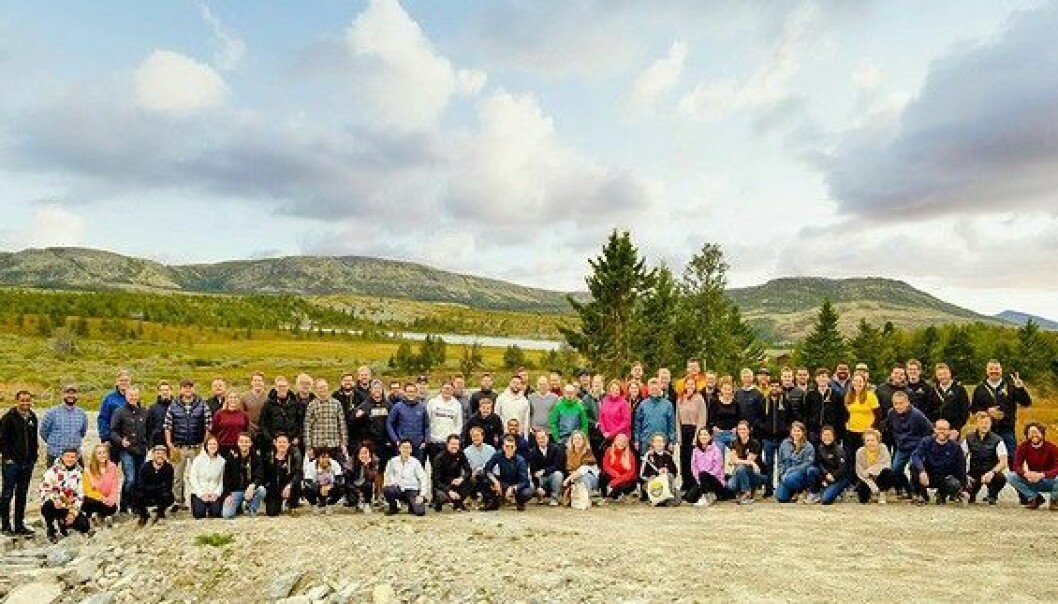 Product Marketing Manager | Airthings
We are looking for a detail-oriented product marketing manager who loves to understand tech and position it for the customer.

Stillingen er ikke lenger aktiv.

Product Marketing Manager - Consumer
Do you love to make a big impact with a few words? To take a complex product and tailor the product positioning, identifying the key features that connect directly with a specific customer? We are looking for a detail-oriented product marketing manager who loves to understand tech and position it for the customer. You will sit on the marketing team and be responsible for our consumer line working closely with the consumer product team as well as customer success. You will live, eat and breathe the Airthings brand and hone our consumer product messaging from packaging to web and everything in between.
Airthings—Our business & people
Empowering the World to breathe better
Airthings is a global tech company creating world-class air quality and radon monitors for people and businesses. Led by a team of experienced scientists, engineers, developers and visionaries, Airthings is on a mission to ensure people around the world take control of their air quality through simple, sustainable and accessible technology solutions – making radon and air quality solutions an essential and universal element for every building or home.
You will join a company really going places with huge international expansion plans. We have big goals, challenges and learning opportunities. Our international environment has a focus on diversity and inclusion, and out of our 100+ employees, we (so far) have 30 different nationalities. And we want more! You will get to work with a group of people with high competence, that are fun, caring and a bit "crazy."
Key responsibilities
This is what you will achieve in the next 12 months
You will study and learn every aspect of our consumer product line
You will translate technical text into easy to digest and sellable content
You will analyze our customers and continue to hone our customer profiles with the product team
You will craft compelling messaging across marketing channels
You will run launch campaigns for new features and products
You will manage all product marketing content such as manuals, product pages, sales decks, leaflets, and launch strategy
You will maintain key product positioning for all consumer channels
You will use data from customer success and product team to hone our product messaging
You will work with various teams including content, creative, product, sales and customer success
You will follow market trends and competitors
Key qualifications & skills
This is what we are looking for
Master/bachelor in marketing, communications or a related field
3+ years in marketing or related field
1 - 3 years experience as a product marketing manager
Perfect written English (ideally native) and another EU language a plus
And this is what we believe will drive your success
You are an incredible writer especially with short, snappy text
You love to make data-driven decisions and are analytical
You are creative and detail-oriented
You love working as part of a team and are a great communicator
You have interest in tech and/or health
Perks & benefits
Competitive pay and benefits, including pension and insurance
Annual KPI bonus
Stock options program that gives you the opportunity to invest in the company
Flexible work hours & a place where work-life balance is highly valued
An inclusive and safe work environment where diversity is embraced
Opportunities for continued growth and learning
Social events & fun – We work hard and play hard with regular social activities;

Weekly company-wide Friday lunch and get together
Monthly salary beers with quiz and fun
Company retreats like hiking, skiing and other activities
Regular holiday parties
Quarterly team-building activities

City center location, with one of the best canteens in town
What's next?
Hopefully, you have been inspired to apply and you can apply directly via the apply button. If you would like more info prior to applying, simply get in touch with our recruitment partner, Fathia Omer, from AvantGarde Search. Fathia has a full prospect she can forward to you. [email protected] Phone: +47 40053796
We hope to hear from you and welcome you to Airthings, where we DARE, LOVE and FOCUS.
Read more at www.airthings.com