Ledig stilling: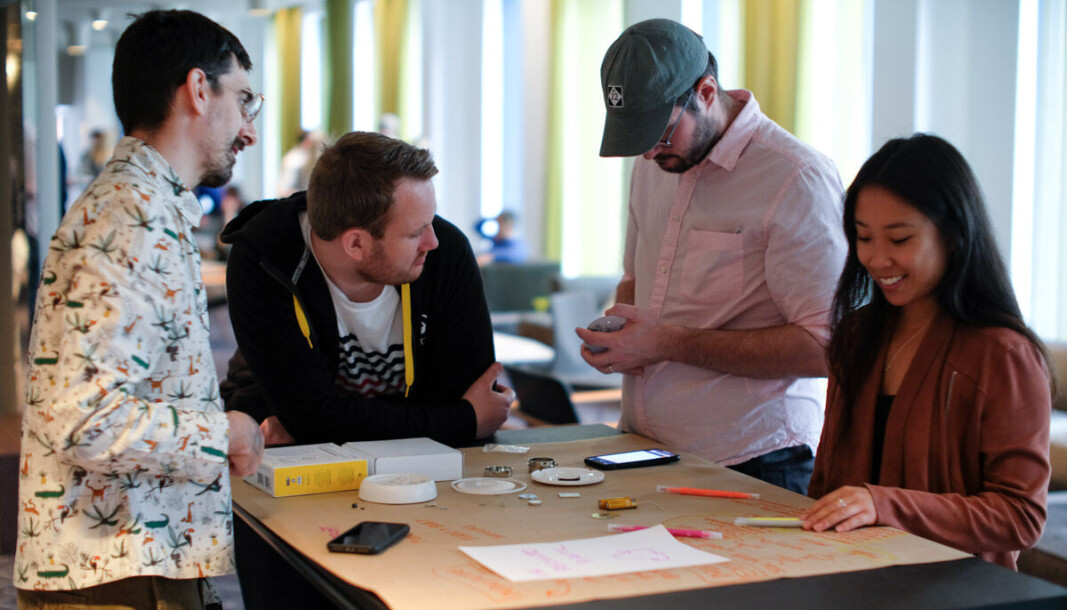 Product Project Manager | Airthings
Are you inspired by coordinating development and launch of new products to the market?

Stillingen er ikke lenger aktiv.
Are you inspired by coordinating development and launch of new products to the market? Imagine working with something you are passionate about and at the same time being integral in empowering the world to breathe better. We are now looking for an experienced Product Project Manager to join our Project Management Office (PMO) team in Oslo. In this position you will be responsible for planning, coordination and execution of Airthings' new HW products, from start through to product launch and product ramp.
Airthings – Our business and people
Empowering the World to breathe better
Airthings is a global tech company creating world-class air quality and radon monitors for people and businesses. Led by a team of experienced scientists, engineers, developers and visionaries. Airthings is on a mission to ensure people around the world take control of their air quality through simple, sustainable and accessible technology solutions – making radon and air quality solutions an essential and universal element for every building or home.
You will join a company really going places with huge international expansion plans. We have big goals, challenges and learning opportunities. Our international environment has a focus on diversity and inclusion, and out of our 100+ employees, we (so far) have 29 different nationalities. And we want more! You will get to work with a group of people with high competence, who are fun, caring and a bit "crazy."
Key responsibilities
Secure quality to the product and its production and act as the the interface between suppliers, sub-suppliers and certification houses.
Work closely with SW, and especially the HW and Embedded development teams in Airthings, as well as Product, Customer Success, Marketing and Operation teams.
Coordinate people and processes within the HW and FW team to deliver Airthings HW products on time with the desired outcomes.
Build relations to, and work with, Airthings contract manufacturers for design, prototypes, initial production and production ramp.
You will work with certification houses to certify our HW products for the global marketplace.
Interact with, and report to, the leadership team and stakeholders at Airthings.
Help improve development processes and negotiate the delivery of the project.
Drive through product related decisions together with key stakeholders.
Deal with, and act on, dynamic changes throughout the product life cycle.
Key qualifications & skills
Master degree in relevant field such as electronics, cybernetics and robotics, physics, computer science, mechanical engineering or similar.
Minimum 3 years' experience in electronics, semiconductors or IT industry.
Minimum 2 years' experience as project manager preferably in electronics or semiconductors industry.
You have a hands-on approach to your work and have a strong drive to deliver best in class results, whilst keeping people motivated and engaged.
You are a problem solver and able to influence peers and leaders without formal reporting lines to you.
You are an excellent communicator and able to explain complex issues in a simple, clear and transparent way.
Perks & benefits
Competitive pay and benefits, including pension and insurance.
Annual KPI bonus.
Share options program that gives you the opportunity to invest in the company.
Flexible working hours and a place where work-life balance is highly valued.
An inclusive and safe work environment where diversity is embraced.
Opportunities for continued growth and learning.
Social events & fun – We work hard and play hard with regular social activities;

Weekly company-wide Friday lunch and get together
Monthly salary beers with quiz and fun
Company retreats like hiking mountains, skiing and other activities
Regular holiday parties
Quarterly team building activities

City center location, with one of the best canteens in town (Oslo)
What's next?
Hopefully you have been inspired to apply and you can apply directly via the apply button. If you would like more information prior to applying, simply get in touch with our recruitment partner in AvantGarde Search, Patrick Thomassen Engen at [email protected].
We hope to hear from you and welcome you to Airthings, where we DARE, LOVE and FOCUS
Read more at www.airthings.com