LEDIG STILLING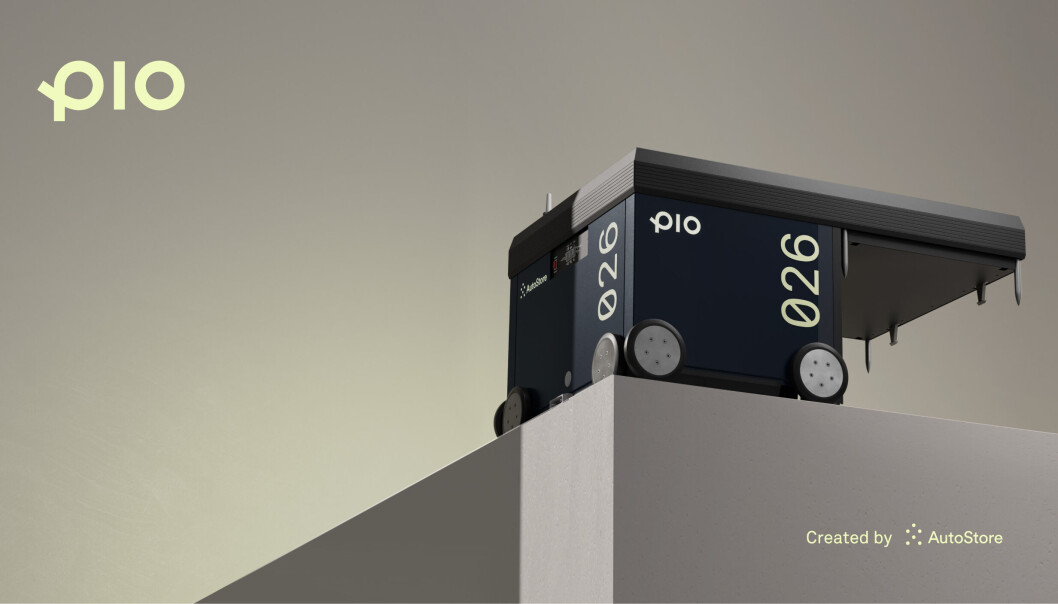 Project Realization Specialist | Pio. Created by AutoStore
We are searching for a passionate and highly motivated Project Realization Specialist to join our team on our journey to democratise warehouse automation!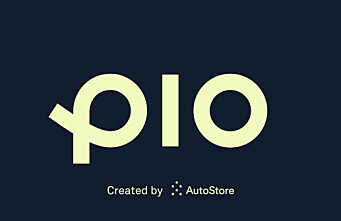 E-commerce has taken gigantic leaps in the last decade and the birth of independent and exciting brands is creating a diversified and exciting marketplace for consumers. Powerful software solutions make the online shopping experience great, but warehouse robotics is still reserved for the big players.
That's why we're creating Pio, a plug-and-play version of AutoStore tailored to small e-commerce. Pio will offer the amazing automation benefits of AutoStore, but with a new business model and a user-friendly approach to supercharge the growth for ambitious brands.
We believe the potential for Pio is enormous, and we have an exciting journey ahead with a new market, a new brand, and new ways of working. All backed by the world's best warehousing tech.
We're now building a team in Norway and New York to set the idea to life. We're looking to fill our first round of core team members with inspiring, dedicated, and bold people. This is the chance to get on board early and play a key role in making something truly unique with global potential.
Our realisation team will take responsibility to onboard new customers in Pio, and we are searching for a passionate and highly motivated Project Realization Specialist to join our team on our journey to democratise warehouse automation!
Some responsibilities will include
Maintain customer dialogue and ensure excellent customer experience throughout the Pio realization phase (from signature and until the facility is up and running)

Plan and prepare installation

Coordinate logistics: Detailed planning of delivery & receival

Conduct site survey to ensure Pio requirements are fulfilled (floor flatness, height to ceiling, etc.)

Assist and guide customers in dialogue with relevant third parties such as Electricians, Developers, IT providers, landlords, etc.)

Configure Software and IT set-up

Execute remote superuser training

Supervise installation of the Pio system at site (remotely)

Execute hand-over day at customer site

Software configuration and commissioning

On-site onboarding and training

Perform risk assessment and complete DoC

Work closely with sales and customer success to ensure efficient handovers

Be ready and to fill any gaps in the customer handling process and take on responsibilities that lie beyond the role to ensure that our first customers receive outstanding levels of service

Work with and support the Realization Manager in identifying gaps in our processes and procedures to develop and optimize the methods we scale up

Responsibilities may change as the Pio operating model matures
What´s in it for you?
We can offer all our staff an exciting career opportunity filled with various challenges, high autonomy, and an environment where we care and cheer each other on.
As our Project Realization Specialist, you will be the Pio face towards customers in the critical realization phase and take part in defining the Pio customer experience. You will gain great knowledge and experience that you can apply to improve the Pio customer experience further. As one of our first hires you to be an integral part of shaping the dynamics of the culture as well as the business itself.
Other benefits will include:
Competitive pay and benefits, including pension and insurance

Flexible work hours & a place where work-life balance is highly valued

An inclusive and safe work environment where diversity is embraced

Social events & fun
What is your background?
We believe you have 3-5 years of coordinating simultaneous projects related to technical installations or on-site implementation of new technology (hardware and software). The ability to learn quickly to gain a good technical understanding and a practical hands-on approach to problem-solving are essential skills for this role. An earlier role as a field engineer, service engineer, installation planner or project coordinator is beneficial as is previous experience dealing directly with customers and end-users.
Furthermore, we believe the right candidate also meet the following requirements:
University degree / other higher education

Background in coordinating construction activities, technical installations and/or technology implementation is ideal

Fluent English. Fluency or competency in another European Language beneficial

Flexible and eager to travel to customer sites and accommodate short notice installation schedule changes
We aim to create a team where all identity with our values and purpose. It is of utmost importance you relate to our brand personality by being Open, Proactive, Collaborative, and Daring.
Are you our next Project Realization Specialist?
We want to find our new team members as soon as possible, therefore, we only require your CV at this stage. To apply – please follow the link and upload your CV.
If you need more information before you decide to apply, please feel free to get in touch with our recruiting partner, AvantGarde Search. You can reach them by following the link in this ad and requesting a full prospect over the opportunity.
About AutoStore
AutoStore, founded in 1996, is a robot technology company that invented and continues to pioneer Cube Storage Automation, the densest order-fulfilment solution in existence. Our focus is to marry software and hardware with human abilities to create the future of warehousing. The company is global with installations in over 30 countries in a wide range of industries. All sales are distributed, designed, installed, and serviced by a network of qualified system integrators we call Partners. With over 700 installations in over 30 countries, AutoStore is trusted by some of the biggest brands worldwide.