Ledig stilling: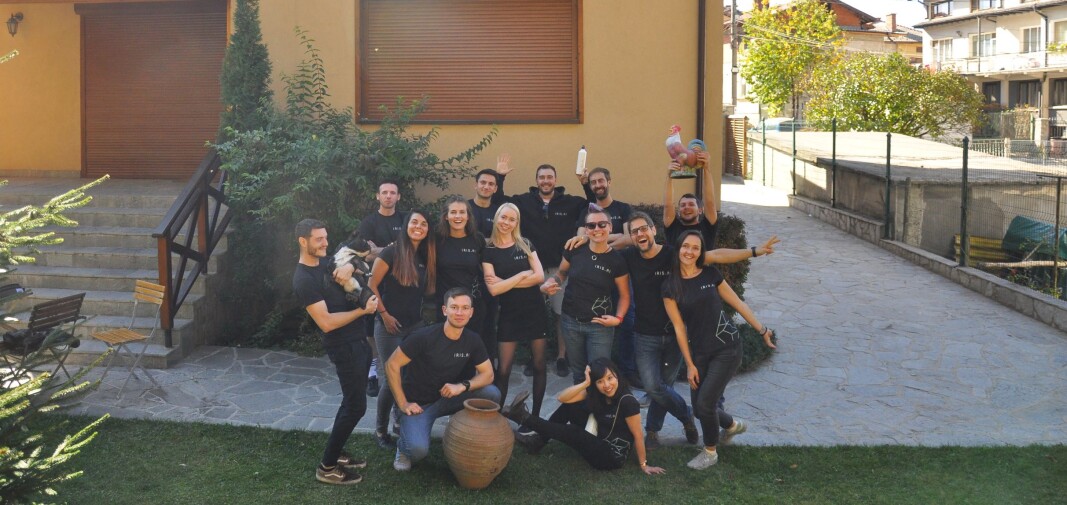 Sales Executive B2B | Iris.ai | Oslo or remote
Are you an outstanding closer? Passionate about science, a bit of a Rockstar, and above average geeky? Are you also driven by the idea of leaving a positive imprint on the world?
Then come join us as our Sales Executive B2B! The Sales Executive role brings with it tons of responsibility, autonomy, and ownership. There will be a lot of material, but we do not have a set sales process which means you get to shape this based on what works for you. In addition, you have the opportunity to grow the role into Head of Sales over time.
Iris.ai at a glance
Welcome to our part of the world. We are a Deep Tech company building new generation software tools in the form of intelligent solutions for knowledge processing-related tasks of R&D professionals worldwide. We have spent the last five years building an award-winning AI engine for scientific text understanding. With unique expertise in the field of Natural Language Processing, we have built an artificial intelligence-based system that will help humanity makes sense of all the research ever made.
Huge amounts of research are is produced every day. Both R&D researchers and academics must make sense of all this research and our technology will make this less complex. The idea of Iris.ai is to help humanity tackle information overload by using artificial intelligence to scan through this material in search of the answers we are looking for. We believe many answers can be found in existing research which is why we truly believe that our tool can contribute to making the world a better place.
Our market is formed by R&D heavy organisations, in industries such as chemistry, pharmaceuticals, medtech, biotech and material science. We deliver tools to researchers from core R&D through regulatory and medical affairs and even IP. The horizontally scalable tool suite creates a range of market opportunities, all centered around our favorite thing: Science.
Your role
Your main purpose as our new Sales Executive B2B? Closing. Iris.ai is at the very exciting turning point of scaling where our early proof of concept clients are turning into license clients, and new clients are onboarded directly to licenses. Our new Sales Executive will play a vital role in shaping the sales progress and team expansion, and we aim for this role to grow into Head of Sales as the team and business grows.
Other key areas of responsibilities:
Utilizing industry knowledge and own network to capitalize on new opportunities
Owning sales pipeline, including qualifying deals into the pipeline, forecasting, account mapping, and reporting to leadership
Engage in lead generation
Following up timely and manage all opportunities to convert them to qualified leads
Establishing, developing, and maintaining positive business and customer relationships
Giving consultative sales presentations and live demos to global companies
Preparing and submitting proposals
Negotiating contracts with prospective clients
Coordinating sales efforts with marketing team and leadership
Updating and managing all sales activities, opportunities, and account information in HubSpot
Support lead generation efforts
This role will also work closely with our Marketing Manager and will naturally involve lots of co-founder time.
What can we offer you?
"Because we let societal impact drive our strategic decisions, we never take the easy option. Making the world a better place may be an over used cliché, but with one happy scientist at the time, we are getting there."
We are a highly distributed international team of complementary over-achievers with a proven track record and skills ranging from serial entrepreneurship to AI research capabilities, software product shipping, and successful business development.
At Iris.ai transparency is key where everyone knows what is going on at all times. The team has a flat structure and our strong work ethics are built on trust. We have a culture that encourages testing and trying new things. There is a lot of autonomy, flexibility, and responsibility with room to make mistakes. We are proud to be multinational and fully distributed with a couple of hubs in Sofia, Ukraine, and Oslo which is now shaping up as the central office. However, Iris.ai is a remote company and has been from the very start. You have the possibility to be in the office and a genuine opportunity to be wherever you want to be in the world.
Who are we looking for?
We believe you should have a minimum of 4 years' experience in B2B enterprise software sales and a proven track record of closing new clients to succeed in this role. To sell this advanced machine learning software product to complex industries is challenging. That is why we need someone creative and highly self-motivated. You should have deep knowledge of lead qualification frameworks, such as MEDDPICC. Of course, we do hope you share our passion for science and the desire to leave a positive imprint on the world.
Additional things we look for:
Experience in sales activities to R&D departments, or in the chemical, material sciences, pharmaceutical or biotechnology industries, or similar heavy or technical industries / complex solutions.
Ability to work with little direct supervision
Excellent selling, presentation, and communication skills
Relationship management skills
Verbal and written fluency in English
Be willing to travel (when the time comes)
What´s next?
We want to make it as easy as possible for you to learn more about Iris.ai and the position. If you would like a full prospect prior to deciding if this position is of interest to you, please contact our recruitment partner, Ann Hege Frøseth in AvantGarde Search ( [email protected] / +47 41 67 87 89 ). Alternatively, please feel free to apply right away. At this stage, we only require a copy of your CV or link to your detailed LinkedIn profile.

Søk på stilling