Ledig stilling: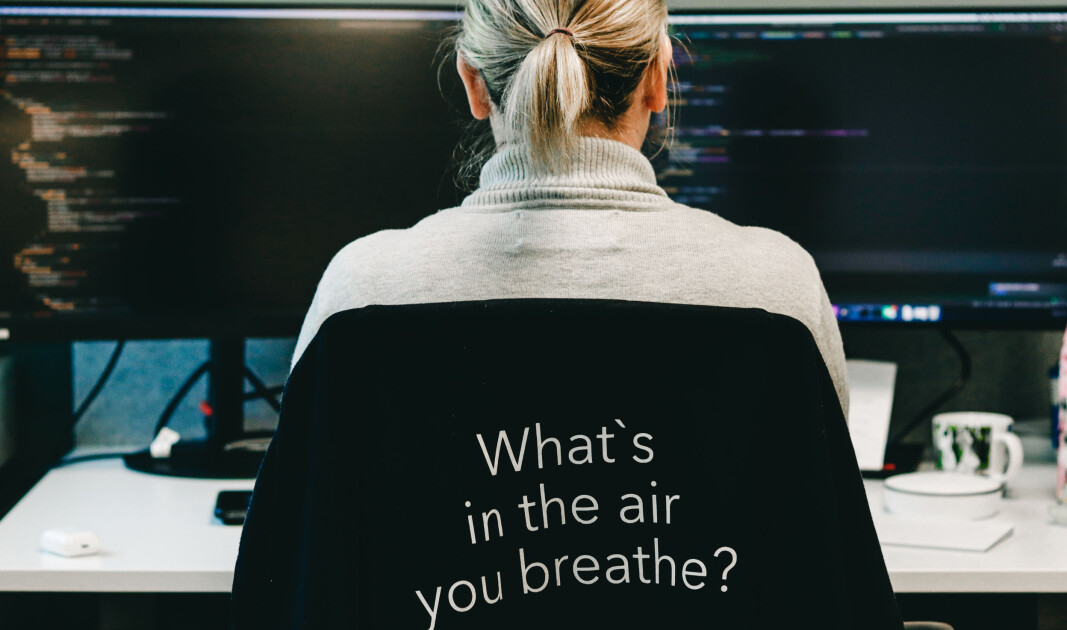 Sales Manager Consumer – New Markets EMEA
Come join Airthings, the holder of The Best Innovation award from TIME Magazine and multiple CES Innovation Awards.
Fancy being part of a company with products and technology that has won The Best Innovation Award from Time Magazine? Or even better; A company that has won several Innovation Awards at CES, including two in 2021? Imagine working in a sales role responsible for a fast-growing region and selling products that will empower the world to breath better?
Last, but not least; imagine working for a company that encourage their staff to dare and to love?
We are now looking for a hungry and internationally minded Sales Manager to join our Consumer Team at Airthings in the heart of Oslo. Come build and drive our sales into new markets!
And before we move on, please feel free to check our latest initiative for raising awareness around air quality. We are sponsoring the Champions Chess Tour. The Airthings Masters. https://championschesstour.com/airthings-masters/
Who are we?
"Airthings is on a mission to ensure people around the world take control of their air quality through simple, sustainable and accessible technology solutions – making radon and air quality solutions an essential and universal element for every building or home."
We will:
Always strive to create valuable and loveable experiences.
Provide scalable and accessible technology solutions to serve people and the planet.
Continuously educate the world on how air effects our lives.
Build an agile international organization with great people that care about making a difference.
We are focused on building an incredible global brand that is known and loved around the world. We truly live the Airthings values - we DARE to try new things. We LOVE our team and our brand. We FOCUS on reaching our goals.
Let`s tell you more about this opportunity!
As we are seeing a significant uptake in business outside our key regions of North America, Nordics, DACH and UK/IE, you will drive our efforts in securing further growth in new territories within Europe and the Middle East. A key commercial position with huge potential and responsibility in which you really get to be part of growing something big".
Key tasks and responsibilities include:
Hunt, develop, implement and follow-up international business plans across markets,
Secure and structure pipeline and assessment of future markets for potential development and entry.
Balance reaching short-term sales goals, while building long-term structure.
Work with retailers, distributors and partners to secure key Airthings presence in selected new territories.
Proactively work cross functionally and build regional business together with our Amazon Key Account and Direct Sales team.
Responsible for reaching our sales target for the New Markets region.
Understand the competitive landscape and ensure relevant feedback is fed back to the organization.
Critically analyse data and market trends to secure a best practice sales process and forecasting accuracy.
Why do we think you should join Airthings?
You will be joining a company really going places and a company with huge international expansion plans. We have a great international environment with a focus on diversity and inclusion, and out of our 90 employees we (so far) have 31 different nationalities. And we are open for more. Perhaps you? Although we are a world leader in what we do, we are small enough to allow everyone to have a say and make an impact.
Other positives:
Excellent salary and benefits including stock options
Company KPI bonus
100% Maternity leave and sick leave
Flexible work hours
Friday sweets and other fun, salary beers and social trips every year
Training and conferences abroad
We give our staff opportunities for personal development
Friendly, international environment
We always win as a team!
We simply have a lot of fun!
Who are we looking for?
You have proven track-record from a role within B2C / Retail sales and you are a passionate, enthusiastic and a forward-leaning sales manager. You are someone motivated to be a part of the fastest growing tech companies in Europe. You will have a Bachelor or above in relevant field and will be open for some travel, post COVID- of course.
Other key things we look for:
Experience from working with and driving sales on a global scale.
A hunter mindset, not afraid of finding new ways, and challenging status quo.
Experience from retail and digital execution, on a global scale.
A key team player, intellectually curious, and a passion to drive and grow business with our strategic partners and customers.
Ability to establish long term plans, while delivering on short-term targets.
A self-driven individual who proactively identifies and pursues business opportunities.
CRM and sales process experience
What`s next?
If you are ready to apply, please do so via the apply button. If you would like more information prior to applying, please get in touch with our recruitment partner, Erik Falk Hansen in AvantGarde Search. Erik has a detailed prospect he can send you and you can reach Erik on [email protected]
We hope to hear from you and welcome to Airthings, where we DARE, LOVE and FOCUS