Ledig stilling: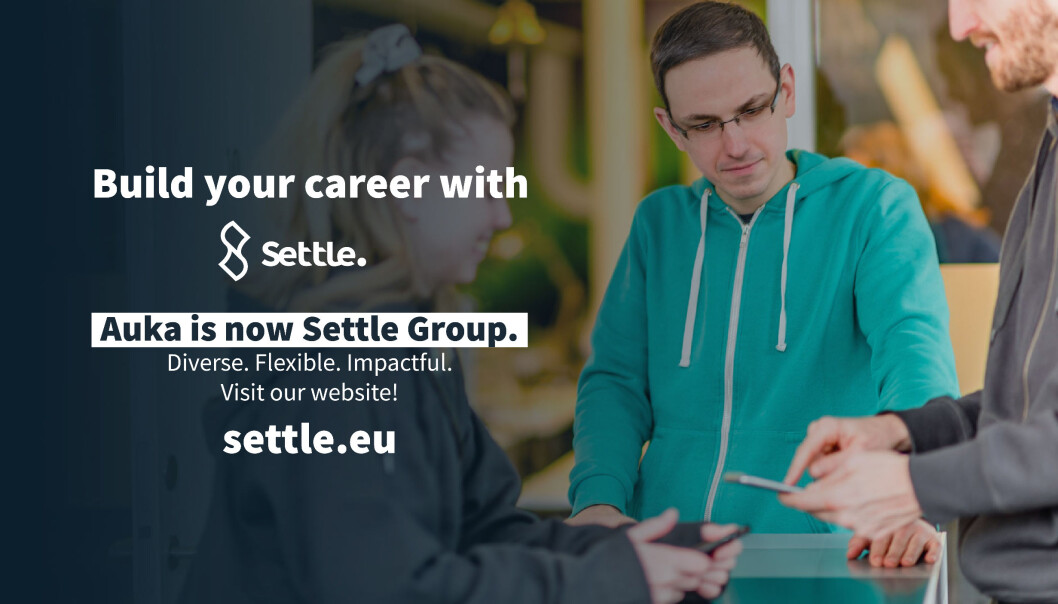 Senior Backend Developer
Do you want to be part of an international team, working for a fintech revolutionizing the payments industry? Settle Group, the mobile payment network of Europe, is now hiring. Besides cutting-edge technology and a bold vision to become the European mobile payments scheme, Settle Group is the result of amazing people working together.
Money plays a big role in everyone's life, yet paying and getting paid - i.e. using money, remains complicated. If you want to pay a friend money you owe him, send money to someone abroad or simply get lunch, you have to use different tools and methods and often pay hefty fees in the process, not to mention time spent worrying about security. Clearly, "old money" needs to be replaced with something better. This is why we created Settle - "new money".
Settle Group (formerly known as Auka) have been making a name for ourselves as leaders in mobile payment and commerce since 2010. From our headquarters in Norway, we've spent almost a decade developing an award-winning and world-class financial services platform. We developed the first mobile payments platform in the Nordics and launched the first mobile payments scheme in Norway, impacting the lives of millions of people and helping to fundamentally change the way people pay and get paid in Scandinavia.
We are looking for a dedicated and ambitious Senior Backend Developer. Settle Group have had a fantastic journey and we are passionate about technology. Come join us and enjoy the strength of being many.
The role :
Build robust code and beautiful APIs. We're a small team and everyone has a hand in almost everything, but your primary task will be to help develop and maintain our transaction engine which sits between our apps, our merchants, and the banks.
You have:
● 3-5 years experience building robust and scalable backends
● Experience with Python
● A passion for making stuff that is intuitive and easy to use
● Experience from working with database transactions and idempotent APIs ● An interest in building modern financial services that challenge the old and entrenched players in the payment space
We offer:
● A Python stack running on Google App Engine, using the Google Datastore (NoSQL) as well as BigQuery
● Leadership opportunities
● The chance to work on exciting new technology to advance your skills ● A competitive salary with 5 weeks paid vacation
● Paternal/maternal leave in accordance with Norwegian law (up to 12 months) ● In-house gym facilities and canteen in the office building
If the above resonates with you, we would love to hear from you!
Send us an email at [email protected] with a CV on what have you done so far and what your favorite technical stack is and why.
Build your dream job with Settle Group.