Ledig stilling: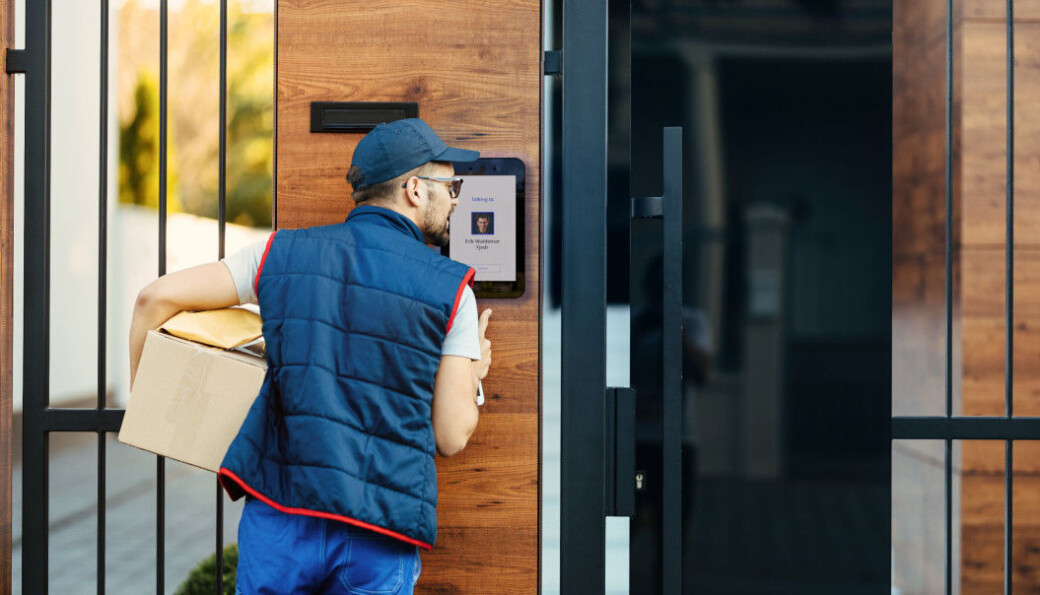 Senior Developer - Defigo
Defigo is looking for a Senior Developer to join our team of skilled hardware and software engineers and help bring our digital access control solution to a new level. We have come far with our solution which has been embraced by Norwegian customers but as we are gearing to introduce it to international customers, we are looking to develop functionality that will allow us to outcompete the smartest systems out there. This is where we need your talent.
Reports To: CTO
What is Defigo?
State of the art digital intercom with integrated access control
Enhances security and control of access to buildings
Saves significant costs as administration within and across buildings
No wires & works on all legacy doors and systems
Caters for all types of access to all doors in the building
Advanced features such as proximity opening, advanced security and no-touch options
Sustainable system which contributes to the circular economy and helps customers reduce carbon emissions and waste.
Your responsibilities:
You have outstanding development fundamentals and produce well thought-through code that is robust, reliable and maintainable. This position is great for an experienced, independent developer who is looking to take on more responsibility and a more senior role. At Defigo you will have lots of opportunity to grow and learn as we grow as a company and become an international technology player.
Your key responsibilities will include, but will not be limited to:
Participating in the team development cycle of designing, planning, estimating, breaking down work, implementing, and testing using Agile techniques.
Leading the development of robust and scalable software.
Identify the repetitive daily tasks and automate where possible.
Work on everything between embedded systems to load balancers on AWS.
Identify issues and research and recommend solutions as and when necessary.
Participating in establishing coding standards and best practices, performing code and design reviews and providing feedback.
Who are you?
We need you to help take the Defigo solution to new heights, bringing to the team:
Experience and proficiency in full-stack development. Namely NodeJS, Postgresql and React.
Experience managing web applications operating at web-scale.
Experience with embedded systems. Fluent in C.
Independence to run your own project, while also being a true team player.
Experience with Linux or other Unix based systems.
Experience with building a new system from the ground up. Having participated in the early phases with architecture design and planning.
Experience working in a company in a stage of major growth is a plus.
Requirements:
Education:
Master/Bachelor degree in Science, preferably informatics/ IT or relevant software specialization
Experience:
3 - 5 years in software development or software engineering - please see above
Competence:
Strong programming skills in the following programming languages: C, NodeJS, Typescript and SQL.
Technical attitude with ability to communicate and present effectively (in English) with your colleagues and other stakeholders.
Project management skills.
BENEFITS
Competitive Salary and possibility to join the Employee Share Option Scheme
What You Can Expect:
You will be joining a young and dynamic team who shares a passion for developing and bringing to market a disruptive solution which makes people's lives simpler, safer and easier. We have ambitious goals, and we all work hard to reach them. But we like to have fun while we are at it. By joining Defigo you will become an integral part of growing a company which plans to set a new global standard for smart house solutions.
ABOUT DEFIGO
Defigo AS (www.defigo.no) is a Norwegian scale up founded in 2016. The company develops and sells a unique and innovative digital access control system for multi-tenant and office buildings. Defigo is backed by some of Norway's leading investment companies.
Defigo has very good traction in the Norwegian market and has ambitious growth objectives for the next five years, both in Norway and Internationally. Our key markets are residential and commercial buildings.
The Defigo ecosystem consists of a digital intercom with integrated access control as well as a web-based administration portal. The Defigo system integrates with any existing access system, locks and card readers as well as other systems in the building such as elevators and garage doors. Each building is connected to the Defigo Cloud and ensures safe and efficient operations across all buildings.
We'd love to hear from you!
You can also reach out to Jyoti at + 47 483 46 103 or [email protected]

Apply now